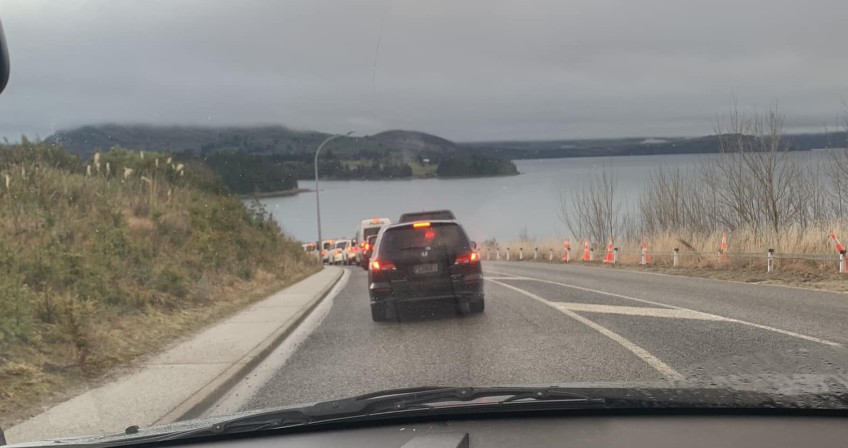 Fernhill commuters: Up to 5 hours a week lost to road works and new traffic lights
---
Sunshine Bay and Fernhill residents heading into the Queenstown CBD say they're experiencing long delays every morning, with one resident detailing an 80 percent increase in their commute time.
There are two causes, according to Fernhill and Sunshine Bay Community Association chairperson Simone Bray: the new traffic lights installed on Shotover Street and the closure of Lake Street.
Normally, Ms Bray says she would bypass Fernhill Road, approaching town via Lake Street instead.
Upgrades to Lake Street were expected to have finished at the start of the month, but today the council's announced completion of the works has been pushed back until July 10 due to the discovery of "unchartered asbestos pipework".
The council has apologised for the delay.
Ms Bray thinks it is something the council "should have prepared for" and worked to mitigate the possibility of delays, especially as the town heads into snow season.
There are several hotels in the suburbs on that side of town - including the Mecure, Kamana Lake House and Heritage - all adding to the number of cars on the road heading into town, she says.
And with school holidays due for Kiwi kids and their counterparts across the Tasman, it is only tipped to get worse.
Ms Bray says the traffic Fernhill and Sunshine Bay residents are now experiencing on a daily basis has previously only been seen on New Year's Eve, and the traffic lights added onto Shotover Street aren't helping.
Installed two months ago by Waka Kotahi New Zealand Transport Agency, she says the short light phasing doesn't let enough cars through before switching over to pedestrians.
One resident who contracted Crux via email, asking to remain anonymous, says by his count the light only allows six cars through at a time - his commute used to take five minutes and now it takes 25.
In a Facebook post today the QLDC says it is in contact with Waka Kotahi's traffic operations team to try and address the light-phasing issue.
It says traffic at the intersection is being closely monitored by the agency's team in Wellington and adjustments are possible.
In the interim, Ms Bray says the route's become a "gridlock" for western Queenstown residents, with those coming in from Fernhill and Sunshine Bay, Bob's Cove and Glenorchy, all trying to get to town on one street.
She encourages people to send complaints to the council via its 'Snap, Send and Solve' app.
Ms Bray's already done it, sending in a location drop at the Hermitage Hotel and detailing that traffic had been backed up to that point.
She is reminding people to take action once at their destinations, however, rather than taking photos and focusing on their phones whilst driving.
The situation's also been "very frustrating" for five-year Fernhill resident Bernardita Cox, who posted about the traffic buildup on a local Facebook group this morning.
Underestimating the gridlocks, Ms Cox says she's been late to work a few times because of the Fernhill Road traffic, causing her pay to be docked.
She estimates she's lost a couple of hundred dollars already.
Previously taking the Lake Street route, Ms Cox could drive from her Fernhill house, drop her kids off at school, park at the library and walk into work in fifteen minutes.
Now it takes her more than 45.
Where she's from in Chile, contractors would have big "ginormous" fines if construction work wasn't completed on time, she says.
"Why isn't that happening here?"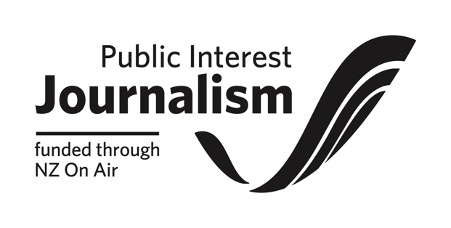 ---