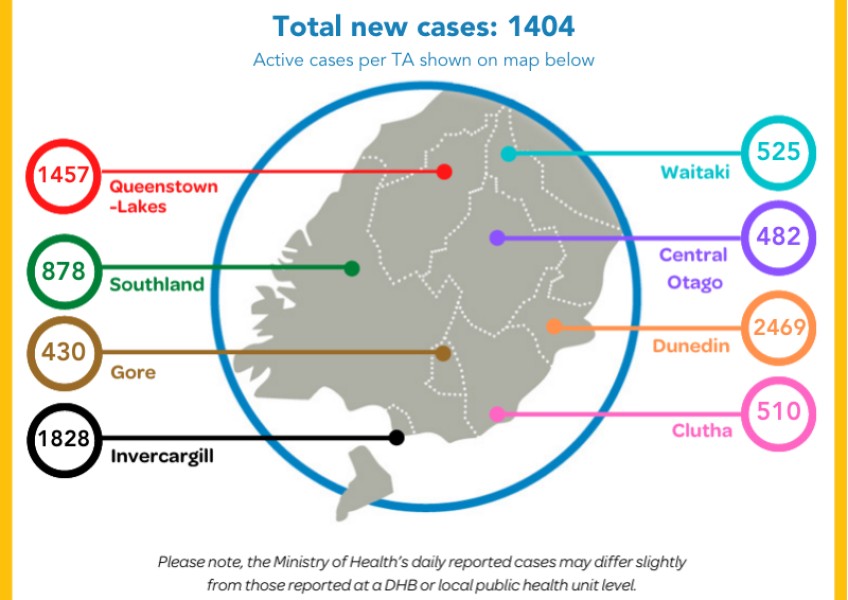 Tourists to south asking for help to self-isolate
---
Health officials are reminding holidaymakers in the South they need to be prepared to hunker down if they test positive for Covid-19, and do so at their own expense.
In a media statement today, the Southern District Health Board says the district is beginning to see a rise in the demand for supported isolation (SIQ) facilities for tourists who test positive in the district, as Covid-19 restrictions ease and more people travel.
SIQ is a limited resource that is designed to provide members of the local community who test positive a safe place to isolate if they are unable to do so at their normal place of residence, and it is not a resource for travellers caught out while visiting the region, the SDHB says.
"Travellers who test positive for Covid-19 while visiting the Southern district will be required to self-fund their seven-day isolation period," says Dr Hywel Lloyd, the district health board's Covid response lead.
"People who choose to travel must take responsibility for themselves and travel at their own risk. Welfare assistance will of course be offered if it is needed."
Anyone who chooses to travel should budget for a potential seven-day isolation period or take out travel insurance that covers Covid-19, the SDHB says.
The message comes as case numbers continue to rise across the region, despite a levelling out of numbers in Auckland and other centres in the North Island today.
The SDHB has reported 1,404 new cases of Covid-19 today, with 192 of them in Queenstown-Lakes and 95, Central Otago.
It brings the total number of unrecovered cases from the last seven days in the South to 8,585.
Of these, 1,457 are in Queenstown-Lakes and 482 in Central Otago.
There are 24 people in hospital with the virus – 16 in Dunedin and eight in Invercargill.
Current hospitalisations as at 8am, March 29, 2022 (Source SDHB)
| | | | | |
| --- | --- | --- | --- | --- |
| Hospital | Inpatient | ICU/HDU | Ventilated | Total |
| | | | | |
| Dunedin | 16 | 0 | 0 | 16 |
| Southland | 7 | 0 | 0 | 8 |
Please note that hospitalisation data does not differentiate between patients admitted because of Covid-19 infection versus those admitted for a separate reason who happen to also have Covid-19.
Current cases as of 11.59pm, March 28, 2022 (Source SDHB)

| | | |
| --- | --- | --- |
| Territorial Authority | New – Positive (PCR & RAT) | Active Cases |
| | | |
| Central Otago | 95 | 482 |
| Clutha | 75 | 510 |
| Dunedin | 348 | 2469 |
| Gore | 60 | 430 |
| Invercargill | 390 | 1828 |
| Queenstown-Lakes | 192 | 1457 |
| Southland | 154 | 878 |
| Waitaki | 90 | 525 |
| Unknown | 0 | <5 |
Please note, the Ministry of Health's daily reported cases may differ slightly from those reported at a DHB or local public health unit level. This is because of different reporting cut off times and the assignment of cases between regions, for example when a case is tested outside their usual region of residence. Total numbers will always be the formal daily case tally as reported to the WHO. Due to the increased use of RATs and system lag issues there may be a discrepancy in the number of total active cases from the territorial authority breakdown. A decision has been made nationally that areas with less than 5 new cases per 24-hour period will be reported as "<5". All territorial authorities with less than 100 cases will have their case numbers rounded to the nearest 5. We are unable to supply further information. Please contact the Ministry of Health directly for more information about these decisions.
Covid-19 in the South - What you need to know:
Please only get tested if you have symptoms or are a household contact of a confirmed case.
Testing locations can be found on the WellSouth website.
If you test positive on a RAT test you do not need to have that confirmed by PCR – you are a case. Please update your My Covid Record with your result. Call 0800 222 478, option 3, if you need any support to do this.
If you receive a text notification that you are positive, please do the online survey in the link you receive in the text message as soon as possible. This will ensure you can receive the appropriate care and support when you need it. Please be aware that, after filling in your My Covid Record with your positive RAT result, there can be a 24-hour delay before you receive this text message.
Prepare now to self-isolate if you or a family member or housemate tests positive.
If you are self-isolating and require welfare support such as help getting groceries, please call 0800 512 337.
If you have concerns about Covid-19 symptoms, call your general practice or Healthline on 0800 358 5453 at any time. If you are very unwell or having breathing difficulties, call 111 immediately.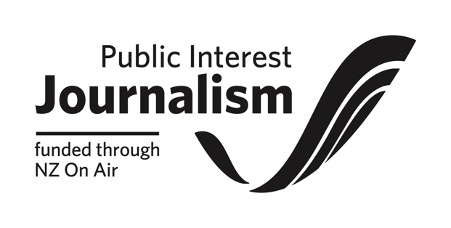 ---