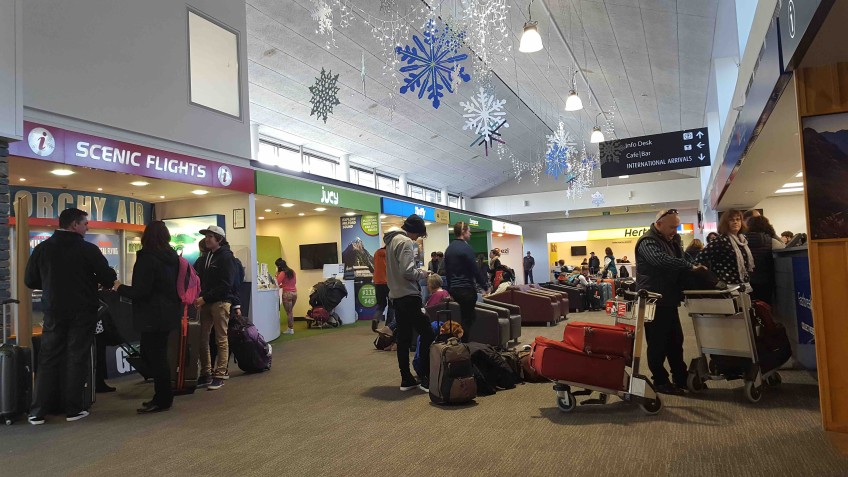 Tourism is back – with a boom and some congestion
---
Figures released to Crux today show huge tourism numbers passing through Queenstown airport, with 190,000 passengers expected over the school holidays. That's only around 10% down on the same pre-Covid period in 2019.
On the busiest days (Sunday July 10, 17 and 24) up to 58 flights are moving 8,000 daily passengers (arriving and departing) through the airport.
Even at the peak of aviation tourism, before Covid in 2019, the highest number of daily flights was between 64 and 68 in a day – and that was with four airlines operating out of Queenstown.
However, Destination Queenstown CEO Mat Woods is sounding a note of caution as the Frankton Road traffic builds and tourism revenue starts to flow.
"It's great to have visitors back in Queenstown and it's a welcome shot in the arm for local businesses, however it will still be a long road to recovery. It's definitely feeling busy in Queenstown right now, but the picture we have to date (full data for July is not available until August), shows that visitor numbers are in fact tracking below those experienced in 2020.
"Some of this feeling of busy-ness may be compounded by staff shortages and staff illness due to Covid that we're experiencing and the roadworks around the district. Whilst we're feeling it as locals, what I'm very pleased to say is that our visitor experience survey score remains really strong and well above the national average."
The team at Queenstown airport acknowledge that staff illnesses and shortages are putting pressure on their systems and are asking passengers to allow 2 hours to get on international flights and at least an hour for domestic flights.

---