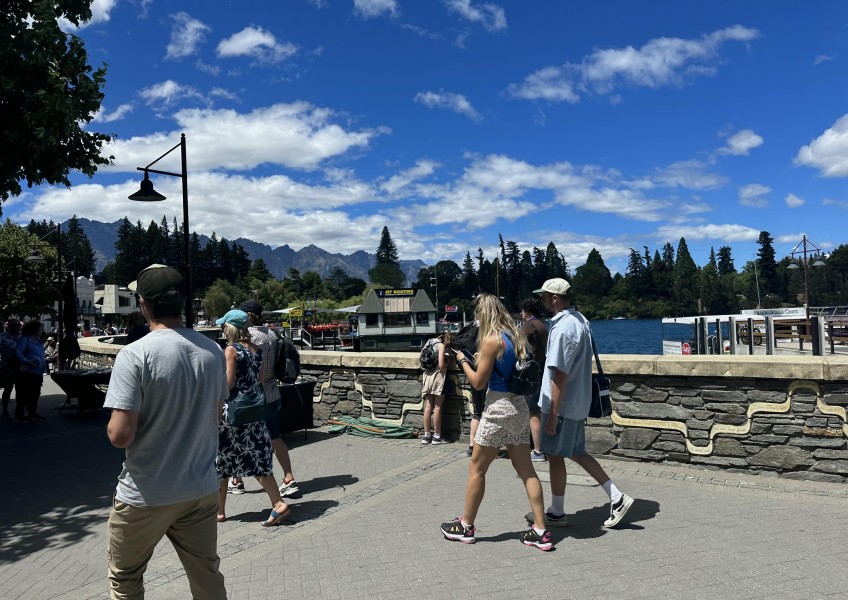 Queenstowners claim 'too much tourism' in nation-wide study
---
A new tourism research report reveals Queenstown residents aren't big fans of the amount visitors in the area, going against the grain of national support for the industry.
Across the country, Kiwis are generally supportive of tourism, with 92 percent of 1,431 respondents involved in the national study saying tourism is good for the economy and 89 percent saying it's "good for New Zealand".
The research, commissioned by Tourism New Zealand in partnership with the Ministry of Business, Innovation and Employment, Department of Conservation, Tourism Industry Aotearoa and Regional Tourism NZ, aims to discern feelings towards tourism post-pandemic, with polling undergone in May.
For many respondents, the societal impacts of tourism - like traffic congestion, increased risk of roading accidents, and the perceived higher cost of tourism attractions, experiences and accommodation - are the biggest pressure points for them.
In terms of what respondents would like to see done to mitigate environmental impacts, they say more effort needs to be made to educate visitors and locals on why New Zealand needs to be preserved and protected, an international visitor levy to fund conservation and environmental initiatives could be introduced, and tourism operators need to step up more to contribute to these projects too.
Results were divvied up by location, with 150 Queenstown respondents expressing their dislike for the amount of local tourism, a clear outlier.
Sixty-two percent of Queenstowners say there is too much tourism in the area.
Comparatively, second on the list in this category was the Bay of Plenty, with 16 percent of residents saying there was too much tourism, followed by 14 percent in Rotorua.
Additionally, 76 percent of Queenstown residents wanted to see more investment into infrastructure to cope with visitor influx.
Crux recently published a piece from contributor Nick Page, who believes overtourism is the root cause of the housing crisis.
Shaping our Future executive support officer John Glover was surprised by the results, saying he was unaware opposition to tourism was this strong in the region.
"But the next question is why do people feel that way? That's probably the most important thing."
Mr Glover wants to know, when residents say there are too many tourists, what do they really mean, and how do you measure 'too many'?
In an attempt to dig deeper into these issues, Shaping our Future is hosting two workshops, one in Queenstown, and one in Wānaka, asking locals what ideal looks like.
"It's really important to have a say…when we can capture what people struggle with, then we can help land on what 'just right' looks like.
"If we capture what they feel is wrong, then we can actually identify the opposite as to what's a really good outcome."
He says he'll be going into the workshops with no agenda, and blank sheets of paper, and hopes it will bring "really good discussions" and explore how locals feel about tourism numbers.
Going in to bat for tourism is local operator Trent Yeo of Ziptrek Ecotours, saying tourism is often the scapegoat for Queenstown's issues.
"There's a lot of challenges in our community at the moment, housing being a critical one. I think that people blame it on tourism, but it's actually a whole lot more complex than that."
He agrees tourism is part of the equation but there are "so many other factors for discontent" for residents in the area.
He believes Queenstown is one of the hardest places to live in New Zealand, with the high cost of living amplified here.
And as for the 76 percent of Queenstowners surveyed who want to see more investment into infrastructure, he says 'yes' was the obvious answer to that question.
"New Zealand in general is underinvested in future assets, such as infrastructure, and infrastructure is many things – it's stuff that you don't see like pipes, and it's also stuff you see like roads…obviously, everyone will say yes to more infrastructure spending, but part of it is also planning."
He says that there's a "double-edged sword" in which tourism has to take responsibility for its impact, but on the other hand, it can't fix the bigger problems that exist in a community.
"It's okay to talk about sustainability in tourism, but you have to understand that we don't have complete control over the system in which we inhabit.
"We need to take responsibility for the work that we're doing and or increase our impact positively on the system that we're involved in.
"Ultimately, we can't completely change or buck the system. For example, if all tourism businesses wanted to go electric today or tomorrow, we wouldn't be able to do that because the infrastructure is not currently capable of doing so."
Shaping our Future tourism workshops:
Wānaka: Wednesday, August 23 at Lake Wānaka Centre from 6.30pm to 8.30pm
Queenstown: Thursday, August 24 at Remarkables Primary School from 6.30pm to 8.30pm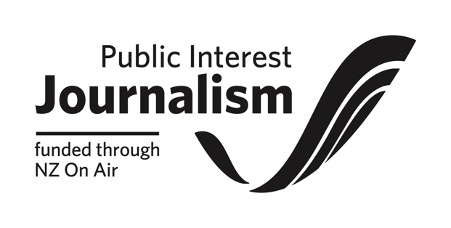 ---