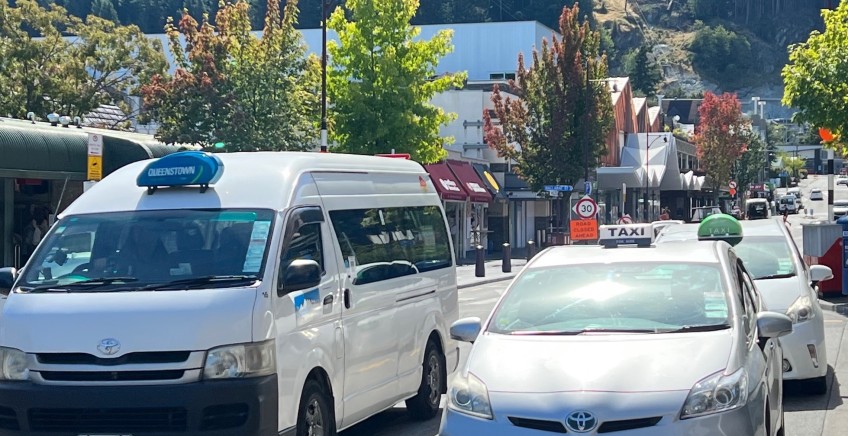 Taxi driver extorts $900 Queenstown to Cromwell fare from tourists
---
Four holidaymakers in Cromwell resorted to paying $700 more than an agreed taxi fare to escape an intimidating dispute with the driver.
The family, visiting from the United Kingdom, jumped in a taxi in Queenstown at approximately 11pm on Thursday, January 26, having settled on a $200 fare to take them to their Airbnb in Cromwell.
They prepaid the amount, using a digital transaction, before departing.
However, on arrival at their designated Cromwell address, the driver declared a change of mind, centrally locking the car's doors and demanding $900 in total for the drive.
Under pressure, the travellers opted to pay the outstanding amount - $200 in cash and $500 by card.
Lorna Atkins lives in Cromwell. In the taxi were her in-laws, in town to celebrate Ms Atkin's wedding to their son that weekend.
Ms Atkins says when her family at first refused to pay the additional amount, the driver "started driving off down the road…saying he'd take them to the police station".
Although Ms Atkins says she would have told the driver to do just that, her visitors took a different approach, not wanting "any hassle", and splitting the extra cost among themselves.
They reported the incident to police, but with just the records of the two digital transactions to show, they were told there wasn't much to be done, Ms Atkins says.
Speaking to Crux, police say there's not much they can do about disputes over taxi fares as, generally, it's a civil matter.
But Queenstown Taxis boss Grant Scannell reckons as soon as the driver locked the doors on his passengers and began travelling down the road with them he was legally in the wrong.
"That's holding them against their will."
He says he's set fixed fares for out-of-town trips with his drivers – a transfer through the Kawarau Gorge to Cromwell from Queenstown costs $189 for a car and $219 for a van.
Nine-hundred dollars would have been enough to get Ms Atkins' visiting family to Dunedin, or almost to Mt Cook with Queenstown Taxis.
Mr Scannell, who's also president of the Small Passenger Service Association, says a regulatory shake-up in 2017 removed a requirement for taxis to run on meters.
But negotiating and agreeing on fares for each journey doesn't always work for passengers or drivers, he says.
"A prime example is you've got a couple of young ones standing outside Night 'n Day wanting to get home and somebody pulls up and says $40, or whatever, and then they get up the hill and say 'we're not paying that'."
And sometimes, the shoe is on the other foot.
He says he's hearing "more and more" of drivers attempting to extort additional money from passengers in Queenstown.
In one case, he says he heard from a passenger who initially refused to pay more than what was agreed to.
"Next minute, there's six or seven of these other operators turn up – a bit of stand-over tactics."
There's no easy answer.
"You can do it verbally (agree to a fare), but there's no record of it, so it's a 'he-said she-said scenario'."
His top tips for getting home safely: use a reputable company and take note of the cab or the driver's details.
"Some drivers don't like it, but my advice would be to take a photo of their ID. And if you're not going to do that, before you open the vehicle, just take a photo of the registration plate. Everybody's got smartphones."
He says the industry's been working closely with Waka Kotahi and Minister of Transport Michael Wood on fare regulation, while locally collaboration with the Queenstown Lakes District Council has given passengers another level of protection.
"The permit system that we've got in place – we're the only place in New Zealand that's got it, and I believe it's working well."
To park up and collect passengers from a designated taxi rank, operators need to have successfully applied for a council-issued permit, and the use of taxi ranks is monitored with the help of CCTV, he says.
"The QLDC have done a bloody good job organising those permits."
It's impossible to know whether the taxi driver who carried Ms Atkins family to Cromwell had a permit under this system or not, he says.
"I'm hoping it's not one of the permitted operators in town that's done it to them, but we just don't know.
"You've got a lot of guys who have come down and set up shop here as independents and they've still got their bank accounts and residential addresses registered in the North Island or Christchurch.
"We see it all the time…you get a lot of fly-by-nighters…and that's what I think's happened here."
Ms Atkins says the receipts for the digital transactions paid by her in-laws have an Auckland reference.
Unhappy with an experience with a taxi operator? Waka Kotahi's website details how you can make a complaint.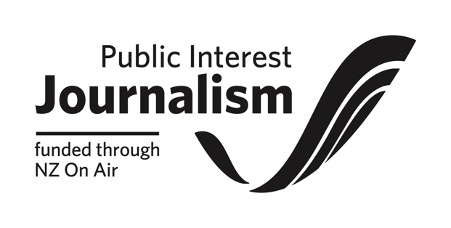 ---