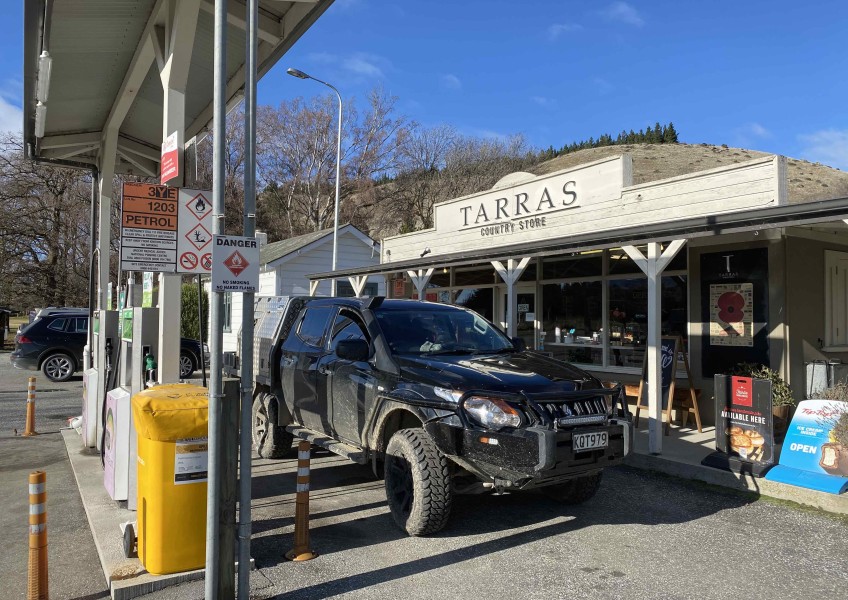 Tarras survey shows 83% of residents opposed to new airport
by Sustainable Tarras Society - Oct 05, 2021
---
From the Sustainable Tarras Society:
"Our local survey shows the Tarras airport proposal has less than 13% local supportFrom the survey, residents who support the proposal see the airport bringing residential and commercial growth in Tarras.Residents with concerns worry about Christchurch airport blocking most residential, commercial and horticultural development.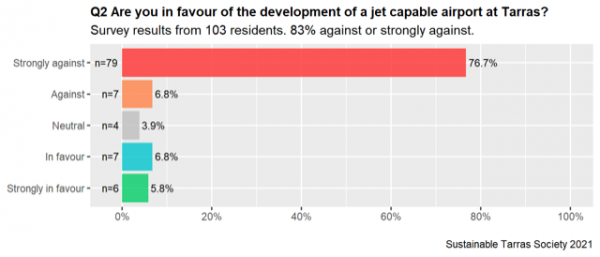 There were concerns with the project bringing permanent, long term negative social and environmental impact. 83% of residents are against the proposal, 3 out of 4 are strongly against it.The Tarras community would like a conversationAll of the community believes in Tarras and it having a long term vibrant future.We ask for an immediate conversation to clarify what restrictions Christchurch airport are proposing for the Tarras district, around flight paths near Cromwell and the Upper Clutha.
How NZ approaches tourism, environment and infrastructure is not a decision for the Christchurch airport and the families of Tarras to make alone. This is a national conversation.
Sustainable Tarras has used a survey designed by a NSW data scientist with long connections to the Upper Clutha community.
Surveying the Tarras community closest to the proposed airport via post resulted in 41% of residents responding and a margin of error of 8%.
Survey technologies and controls were put in place to ensure survey integrity. We are expanding this survey to families and residents up and down the Clutha valley over the next weeks."


---