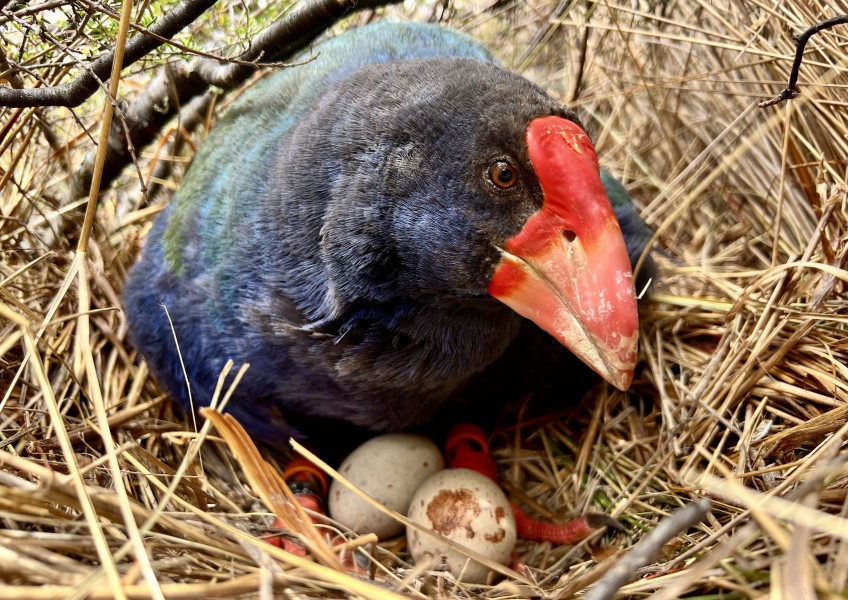 Takahē breeding success - five nests in Greenstone Valley
---
The number of Takahē in the wild in Queenstown Lakes' big backyard looks set to grow, with five new nests, complete with eggs, found in the Greenstone Valley.
Takahē were only re-introduced to the site in August, just weeks before the start of the bird's breeding season.
While nests were expected, breeding after the stressful move was not.
Now, conservation workers are expecting the first two eggs to hatch next week, great news for the native South Island flightless bird once presumed extinct.
In total 18 takahē - nine breeding pairs - were released at Ngāi Tahu tribal property Greenstone Station in August, then a further six sub-adult takahē were released there in October.
Department of Conservation Takahē Recovery senior ranger Glen Greaves says the fact that five pairs have nests is a great indication that the birds are settling in well to their new home.
Each nest has two eggs, and the DOC team is expecting all the eggs to hatch over the coming few weeks.
"We are also expecting the remaining four pairs to start nesting by Christmas," Mr Greaves says.
The overall Takahē population has now hit 500, and around half of these are living in the wild.
The takahē released at Greenstone Station were transferred from Burwood Takahē Centre, near Te Anau.
It's the third established wild population of the birds, and DOC Takahē recovery operations manager Deidre Vercoe says the recovery goal for the species is to have multiple populations living wild over large areas of their former range.
The Greenstone release project is a pivotal step towards this, Ms Vercoe says.
The other two spots are in Fiordland's Murchison Mountains and the Kahurangi National Park, where takahē were first released in 2018.
Ms Vercoe says the Greenstone Valley has a suitable habitat - with plenty of food sources preferred by the birds and enough to keep them going over winter - and maintainable predator numbers.
"If a population successfully establishes in the Greenstone Valley, expanding the takahē population over the upper Whakatipu Waimāori valleys will be considered."
Those walking along the Greenstone Track or hunting in the valley may have the chance to see the takahē roaming in the wild, she says.
Ngāi Tahu rangatira Tā Tipene O'Regan oversaw the release of the first birds at Greenstone Station and said at the time it was "very satisfying to release our taonga on our own whenua" as they move towards a shared goal of seeing takahē throughout the Ngāi Tahu Takiwā.
"I have been enraptured by takahē since I was a boy."
Main image (Supplied/Andrew Digby): Takahē 'Wairenga' on a nest in her new home in the Greenstone Valley, November 2023.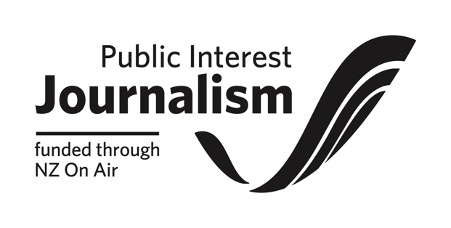 ---