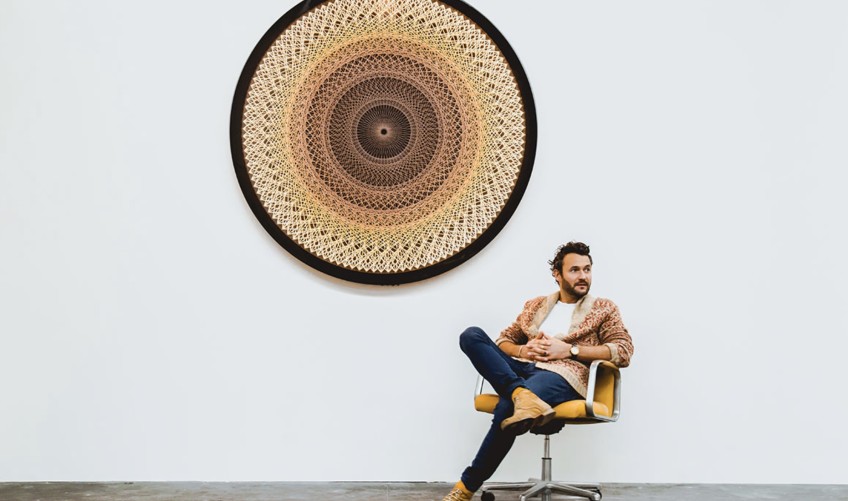 Successful artist - business acumen and creativity both essential
---
One of New Zealand's most successful creative talents - Max Patté – reckons that young artists need to get real about a previously forbidden subject – money.
Max is in Queenstown for a major exhibition starting tomorrow and in a candid interview with Crux says that he wishes they had taught business studies at art school. He also emphasised the importance of art to regional economies and tourism - as well as the ability of the film industry to be a spingboard for mainstream art.

He's one of our top talents, having made the dramatic move from being a senior creative artist at Weta Workshops making props for Lord of the Rings to being a high profile artist who is now at the top of his career – but still aiming higher.
English born Max is famous for his Solace in the Wind sculpture that is unforgettable to anyone who has walked the Wellington waterfront. He was also a leading light in the groundbreaking "Scale of our War" Gallipoli exhibition at Te Papa.
Sir Ian McKellen is one of a list of global celebrities (including Stephen Fry, Charles Saatchi, Sir Richard Taylor and Sir Michael Hill) who have acquired or commissioned works from Max Patté, and yet in person Max is modest and relaxed. Authentic.
In an exclusive video interview with Crux he spoke about the need to balance the books, saying that spreadsheets are as much of his success story as the art itself.
And he prices his work in a way that seems both premium and accessible – from $2,500 to $140,000 – with the average sitting in the $20,000 to $50,000 spectrum.
Max' latest genre contains intriguing artworks that combine glass, colour and light in a series he calls Infinity. We've published two videos as part of this story – our interview with Max (Wellington's success with the arts, the role of the film industry in launching art, success as an artist and giving back) as well as a look at his Wellington studio.
The exhibition opens Thursday January 22nd at the Artbay Gallery for three weeks.


---