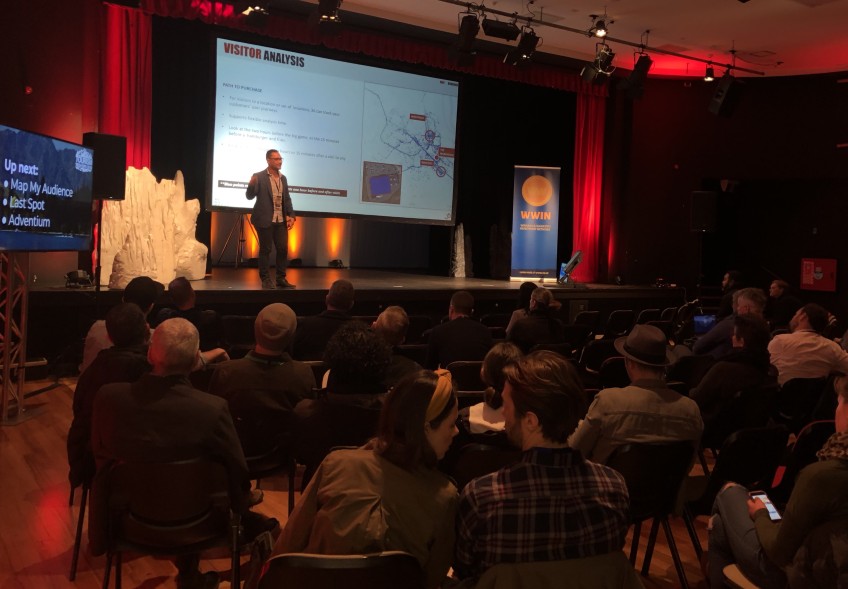 Startup Q'town Lakes takes off with tech summit
---
In just over a year the council funded Startup Queenstown Lakes has made huge progress, with a national Tourism Tech summit today marking a new level of maturity and effectiveness.
As everyone knows, startups are tough. Investors are nervous putting money into unproven ideas and early stage entrepreneurs are often lacking in the techniques necessary to get new money into their businesses.
That's the role of Startup Queenstown Lakes. To give confidence to investors and help young businesses make successful business pitches for funding and development partners.
Crux spoke this afternoon to Startup Queenstown Lakes CEO James Burnes about progress to date and the importance of today's summit.
The event today was made up of exhibits from tech companies along with presentations from different players in the tech and start up space. It's hoped it will become a national event that will define Queenstown as a major focal point for development of tourism related technology.
The Chairman of the Trust that is behind Startup Queenstown Lakes is David Wallace. He told Crux that the synergy between tourism and tech was not necessarily a direct link.
"Somebody might work, for example, with the the concept of mountain climbing and ropes. It's not tourism, yet it has the tourism link to it. But you know, someone coming up with some new climbing concept or a new type of equipment. Those are the sorts of things that I think allow us to play to the strengths of Queenstown and Wanaka."
We asked David Wallace how he would score Startup Queenstown Lakes in its first year of operations.
"Look, I think we're progressing at about the right speed. You know, we are finding our feet and Rome wasn't built in a day but we are getting there. We are getting there slowly and it hasn't been smooth. Actually framing what we can do has been the hardest part and trying to understand what's happening in the environment and trying to get things right. There's been a lot of thinking going into it and I don't think we're 100% of the way there. I think we're getting close."
The Queenstown Lakes District Council has agreed multi-year funding for the Startup Queenstown Lakes project.
Link: Startup Queenstown Lakes.
Link: Tourism Tech Expo 2019.

---