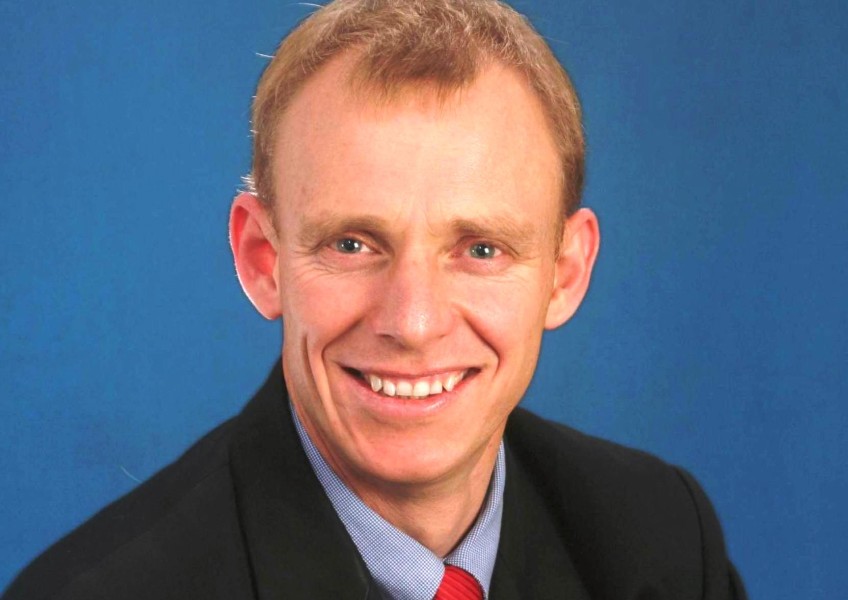 Southern Lens election special - Troy Allan, New Conservative
Sep 25, 2020
---
As part of our Southern Lens election special we've invited the candidates for the Waitaki electorate to answer questions on some key local issues for Wanaka and Cromwell in less than 1000 words. This is from Troy Allan of New Conservative.
What key issues do Wanaka and Cromwell face and what's your action to remedy them?
By far the biggest issue right now is COVID Recovery. We have a $50 billion expense and nothing to show for it except a broken economy, generations of debt for our children, and all the severe ramifications of that.
New Conservative has a comprehensive COVID Recovery plan here
A significant part of that plan involves workers and housing which are issues I will address below.
New Conservative lower taxes policy calculator is in that plan. This policy alone will provide a $10 billion boost to our economy WITHOUT borrowing.
Tourism is an integral part of the local economy. To keep that going our policy of NO MORE LOCKDOWNS will be vital as we continue to evaluate the best way forward to open the country up again.
This district has seen babies born on the side of the road en route to birth units. What's to be done to improve maternity services for parents and babies?
Whose responsibility? Ministry of Health
What's best for the country? The MoH Queenstown Lakes District is the fastest growing region in the country - associated infrastructure must keep pace. The MoH is required to have an understanding of all the requirements, current and future, throughout the country and resource that accordingly.
My job as your elected representative: my task is to hold the MoH to account. What are the plans for the country and where does the Queenstown Lakes District region sit within that, and addressing any inadequacies.
Our full health policy is here.
With New Zealand's borders closed, what can be done to help address seasonal worker shortages, and support the horticulture and viticulture industries?
Seasonal workers are an integral part of the New Zealand culture and economy. There is a persistent shortage of quality workers. Frustratingly, many New Zealanders who are physically capable of doing these jobs are on benefits doing nothing.
As an absolute minimum anyone on an employment benefit will be required to regularly front up and clock in. Full Welfare policy here
We live in challenging times where airline pilots are applying for menial jobs. Unemployment is reportedly skyrocketing at 400 jobs lost per day. There will be ample hands available for farming of all types.
New Conservative will be requiring our Welfare agencies to recognise where the need for workers is and direct capable people there.
New Conservatives Immigration policy includes allowances for seasonal workers here
Housing affordability and availability - what's the answer?
The absolute incompetence of the Kiwi Build fiasco demonstrates the nature of the beast.
Housing is a corner stone of New Conservatives COVID Recovery policy. This is critically important as small building businesses employ many staff and ALL OF THAT MONEY STAYS IN NEW ZEALAND.
Large infrastructure projects are done mostly by big machines and the profit goes off shore.
New Conservative has highlighted why Kiwi Build is such an embarrassing failure of the current government.
Who's responsible? All three levels of civil government
What's the hold up?
Resource Management Act:
Supply of suitable land
Demand
Cost of building
See our full Housing Policy here
We love to swim, fish and get out on the boat - we need water to irrigate - how do we best protect and utilise our freshwater resources?
The work that has gone into improving water quality in our towns and rural areas is astounding. This must continue.
New Conservatives Environment policy is here
In response to the issue of silt build-up in Lake Dunstan, this is what happens when governments sell off strategic assets to private ownership!
Who's responsible? Regional Government.
What's my responsibility as your elected representative? To require a report to the extent of the issue and what remedies are planned or being undertaken, if satisfactory, hold them accountable.
How do we support local economies to diversify and innovate, and ensure they don't become 'dormitory' towns to Queenstown's development?
R&D across all sectors is a core of New Conservatives policies.
Our Growth and Productivity Policy states:
"Entrepreneurial endeavours should be encouraged and supported where appropriate through R&D, via start-up and innovation grants…."
In response to 'dormitory town' threat:
Who's responsible? Local groups and organisations.
What's my responsibility as your elected representative? To understand exactly what the issues are and direct local groups and organisations to any resources to support.
The key is to turn the fact these volumes of people living here to an advantage. You have the most important resource known to mankind; People!
Will you work together to provide the best place in New Zealand to live and play and raise families?
I believe you can! I'm here to help.
My bio and regular coms and podcasts can be found here


---