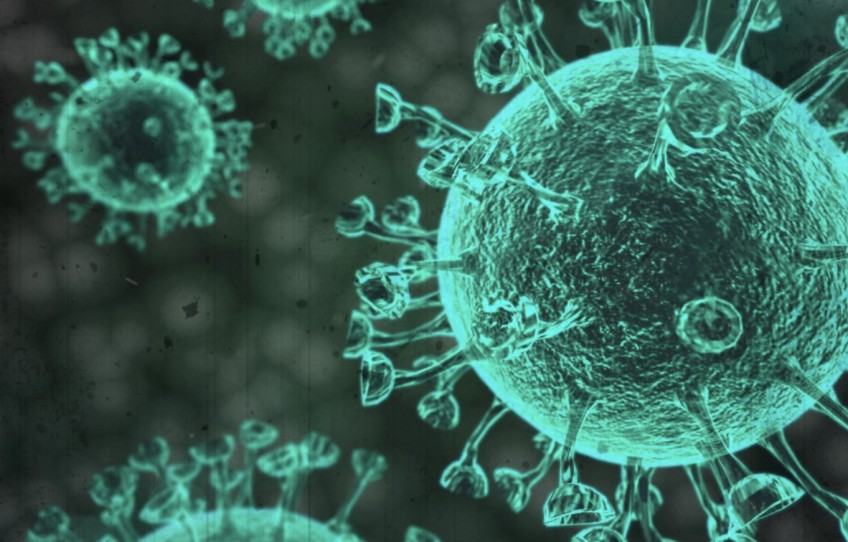 Southern Lakes 31, Central Otago 5 - local Covid cases increase 27%
---
New data from the Southern District Health Board shows that Southern Lakes Covid-19 cases have increased overnight from 25 to 36.
Here is the full list, just released by the SDHB - showing 5 cases in Central Otago and 31 in the Southern Lakes.
The Ministry of Health's cluster report today indicates that many of the new Southern Lakes cases are not linked to the Queenstown Hereford Conference.

SDHB COVID-19 cases

| Status | Report Date | Sex | Age Group | Location |
| --- | --- | --- | --- | --- |
| Confirmed | 29/03/2020 | Female | 20 to 29 | Queenstown Lakes |
| Confirmed | 29/03/2020 | Female | 40 to 49 | Queenstown Lakes |
| Confirmed | 29/03/2020 | Female | 15 to 19 | Queenstown Lakes |
| Confirmed | 29/03/2020 | Male | 40 to 49 | Invercargill |
| Confirmed | 29/03/2020 | Female | 20 to 29 | Queenstown Lakes |
| Confirmed | 29/03/2020 | Female | 20 to 29 | Queenstown Lakes |
| Confirmed | 29/03/2020 | Male | 20 to 29 | Queenstown Lakes |
| Confirmed | 29/03/2020 | Female | 40 to 49 | Queenstown Lakes |
| Confirmed | 29/03/2020 | Female | 20 to 29 | Dunedin |
| Confirmed | 29/03/2020 | Female | 40 to 49 | Dunedin |
| Confirmed | 29/03/2020 | Male | 60 to 69 | Dunedin |
| Confirmed | 29/03/2020 | Male | 60 to 69 | Dunedin |
| Confirmed | 28/03/2020 | Female | 40 to 49 | Invercargill |
| Confirmed | 28/03/2020 | Male | 40 to 49 | Invercargill |
| Confirmed | 28/03/2020 | Male | 40 to 49 | Southland |
| Confirmed | 28/03/2020 | Female | 40 to 49 | Invercargill |
| Confirmed | 28/03/2020 | Male | 20 to 29 | Clutha |
| Confirmed | 28/03/2020 | Female | 20 to 29 | Queenstown Lakes |
| Confirmed | 28/03/2020 | Male | 20 to 29 | Queenstown Lakes |
| Confirmed | 28/03/2020 | Female | 20 to 29 | Central Otago |
| Confirmed | 28/03/2020 | Female | 20 to 29 | Clutha |
| Confirmed | 28/03/2020 | Female | 50 to 59 | Dunedin |
| Confirmed | 28/03/2020 | Female | 60 to 69 | Central Otago |
| Confirmed | 28/03/2020 | Female | 50 to 59 | Dunedin |
| Confirmed | 28/03/2020 | Female | 30 to 39 | Dunedin |
| Confirmed | 27/03/2020 | Female | 50 to 59 | Dunedin |
| Confirmed | 27/03/2020 | Female | 50 to 59 | Dunedin |
| Confirmed | 27/03/2020 | Male | 50 to 59 | Dunedin |
| Confirmed | 27/03/2020 | Male | 20 to 29 | Dunedin |
| Confirmed | 27/03/2020 | Female | 50 to 59 | Dunedin |
| Confirmed | 27/03/2020 | Female | 50 to 59 | Queenstown Lakes |
| Confirmed | 27/03/2020 | Male | 50 to 59 | Dunedin |
| Confirmed | 27/03/2020 | Female | 20 to 29 | Queenstown Lakes |
| Confirmed | 27/03/2020 | Male | 40 to 49 | Queenstown Lakes |
| Confirmed | 27/03/2020 | Male | 20 to 29 | Queenstown Lakes |
| Confirmed | 27/03/2020 | Male | 20 to 29 | Queenstown Lakes |
| Confirmed | 27/03/2020 | Female | 20 to 29 | Queenstown Lakes |
| Confirmed | 27/03/2020 | Male | 20 to 29 | Queenstown Lakes |
| Confirmed | 27/03/2020 | Female | 60 to 69 | Queenstown Lakes |
| Confirmed | 27/03/2020 | Male | 30 to 39 | Queenstown Lakes |
| Confirmed | 27/03/2020 | Female | 60 to 69 | Waimate |
| Confirmed | 27/03/2020 | Male | 50 to 59 | Dunedin |
| Confirmed | 27/03/2020 | Male | 50 to 59 | Queenstown Lakes |
| Confirmed | 26/03/2020 | Male | 20 to 29 | Dunedin |
| Confirmed | 26/03/2020 | Female | 40 to 49 | Invercargill |
| Confirmed | 26/03/2020 | Male | 70+ | Queenstown Lakes |
| Confirmed | 26/03/2020 | Female | 70+ | Queenstown Lakes |
| Confirmed | 26/03/2020 | Male | 50 to 59 | Queenstown Lakes |
| Confirmed | 26/03/2020 | Female | 60 to 69 | Invercargill |
| Confirmed | 26/03/2020 | Male | 50 to 59 | Queenstown Lakes |
| Confirmed | 25/03/2020 | Male | 20 to 29 | Dunedin |
| Confirmed | 25/03/2020 | Female | 30 to 39 | Queenstown Lakes |
| Confirmed | 25/03/2020 | Male | 50 to 59 | Invercargill |
| Confirmed | 25/03/2020 | Male | 20 to 29 | Central Otago |
| Confirmed | 25/03/2020 | Male | 60 to 69 | Central Otago |
| Confirmed | 25/03/2020 | Female | 30 to 39 | Dunedin |
| Confirmed | 25/03/2020 | Female | 40 to 49 | Dunedin |
| Confirmed | 25/03/2020 | Male | 20 to 29 | Dunedin |
| Confirmed | 25/03/2020 | Male | 60 to 69 | Southland |
| Confirmed | 24/03/2020 | Male | 20 to 29 | Queenstown Lakes |
| Confirmed | 24/03/2020 | Female | 20 to 29 | Dunedin |
| Confirmed | 24/03/2020 | Female | 20 to 29 | Clutha |
| Confirmed | 24/03/2020 | Male | 40 to 49 | Dunedin |
| Confirmed | 24/03/2020 | Male | 30 to 39 | Dunedin |
| Confirmed | 24/03/2020 | Male | 60 to 69 | Dunedin |
| Confirmed | 23/03/2020 | Male | 30 to 39 | Invercargill |
| Confirmed | 24/03/2020 | Female | 30 to 39 | Queenstown Lakes |
| Confirmed | 23/03/2020 | Female | 50 to 59 | Gore |
| Confirmed | 23/03/2020 | Female | 30 to 39 | Dunedin |
| Confirmed | 23/03/2020 | Male | 15 to 19 | Queenstown Lakes |
| Confirmed | 22/03/2020 | Female | 50 to 59 | Central Otago |
| Confirmed | 22/03/2020 | Female | 20 to 29 | Dunedin |
| Confirmed | 20/03/2020 | Male | 40 to 49 | Queenstown Lakes |
| Confirmed | 20/03/2020 | Male | 20 to 29 | Queenstown Lakes |
| Confirmed | 19/03/2020 | Female | 30 to 39 | Dunedin |
| Confirmed | 18/03/2020 | Male | 60 to 69 | Queenstown Lakes |
| Confirmed | 18/03/2020 | Male | 40 to 49 | Invercargill |
| Confirmed | 17/03/2020 | Male | 15 to 19 | Dunedin |
| Probable | 17/03/2020 | Female | 50 to 59 | Dunedin |
| Confirmed | 17/03/2020 | Male | 40 to 49 | Dunedin |
| Confirmed | 13/03/2020 | Female | 30 to 39 | Queenstown Lakes |

---