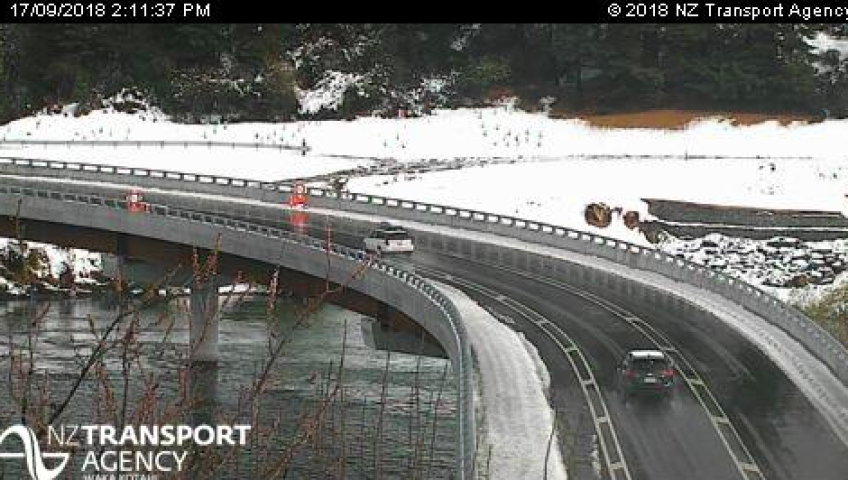 Weather update: Power out, multiple closures and disruption
---
Snow has stopped falling throughout much of the district but many areas are still without power with many schools and businesses closed for the day.
There are reports of power outages in central Queenstown and in Arrowtown, as well as Lake Hayes, Glenorchy and further afield.
Aurora Energy has just released this update:
"Crews have been working hard in challenging conditions to restore power to parts of the Wakatipu Basin especially the Arrowtown, Frankton and Glenorchy areas following heavy snow in the region.
Heavy wet snow, fallen trees and snow-loaded branches on lines are causing damage to overhead power lines.
Power remains out for some customers in parts of Queenstown, Frankton, Arrowtown, Dalefield and Glenorchy.
Power has been restored to nearly 900 customers so far. Power will be restored to remaining customers as quickly as is safely possible.
The safety of the public and response crews is of foremost importance.
Extreme conditions are hampering our response. Crews will need to inspect several kilometres of powerlines to identify and rectify faults and some areas are currently inaccessible or unsafe for response crews to reach."
Queenstown airport is open but has experienced disruption, cancellations and delays to a number of flights.
Heavy snow on the Crown Range means that chains need to be carried but the QLDC summit webcam shows that challenging conditions will persist for much of the day.
Even though temperatures are near freezing most areas of the Queenstown CBD look clear with wet roads.
The MetService issued a heavy snow warning late yesterday.
Main Image: The Kawarau bridge just after 2.00pm this afternoon. Image: NZTA.


---