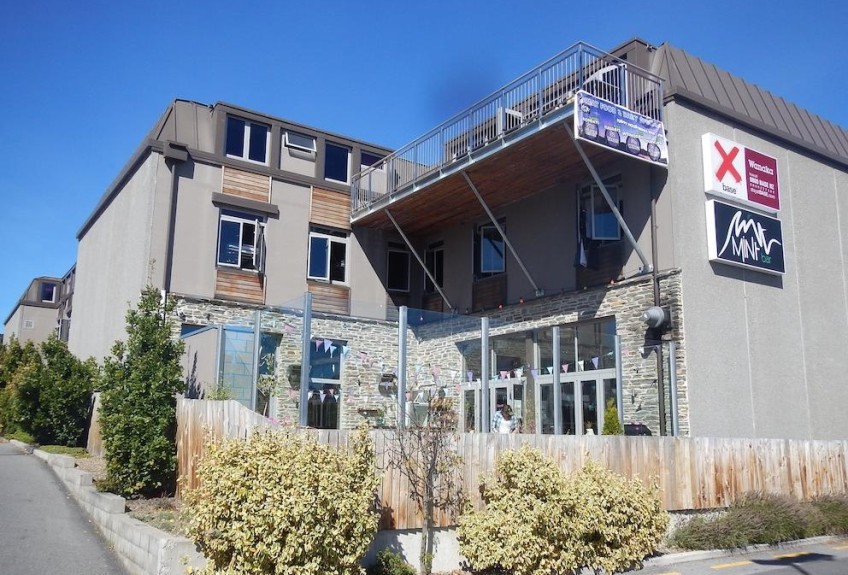 Smart solution to seasonal staff housing woes
---
An innovative partnership between a Wānaka backpackers accommodation provider and the operator of two local ski fields could become a template for sorting some of the district's seasonal staffing woes.
An overcooked local housing market has made it tough for workers in town for shorter-term stints to find a place to stay.
Now, in a Southern Lakes first, Cardrona and Treble Cone ski fields have partnered with Wānaka Backpackers Bothy to provide affordable staff accommodation starting this winter.
"The Bothy Central" will utilise the old Base Backpackers on Brownston Street, which previously closed its doors to backpackers in January 2021, peak pandemic travel restrictions.
It will house 120 Cardrona and Treble Cone staff for the upcoming winter season.
Rents will range from $180-$200 per week depending on room size and layout, and they will includes power, central heating, and internet.
In winter the facility will be used exclusively for housing mountain staff, while in summer it will be more widely available for other seasonal workers.
Work is currently underway to refurbish the building, with the Bothy Central aiming to be ready for staff to move in from early June.
Refurbishment will then restart pre-summer, with more rooms becoming available for the warmer months.
Dave Brown of Wānaka Backpackers Bothy has owned accommodation in other ski towns around the world and saw first-hand the need for seasonal worker accommodation in Wānaka.
"Providing safe, secure and warm accommodation for seasonal workers brings Wānaka up to a worldwide standard of staff welfare," says Mr Brown.
The Bothy Central will be staffed by Wānaka Backpacker Bothy employees, who will also live on site.
Laura Hedley, Cardrona and Treble Cone general manager of experience, says this space is an exciting addition for one of Wānaka's biggest employers.
"We are so thrilled to be able to offer affordable accommodation for our whānau this season, especially in such a great central Wānaka location, right by the supermarket and staff transport pickups."
The ski areas have also been working with the Workforce Accommodation Network (WAN) and local real estate agents to organise winter accommodation for their teams.
There are still positions available to join the Cardrona and Treble Cone teams for the coming season.

---