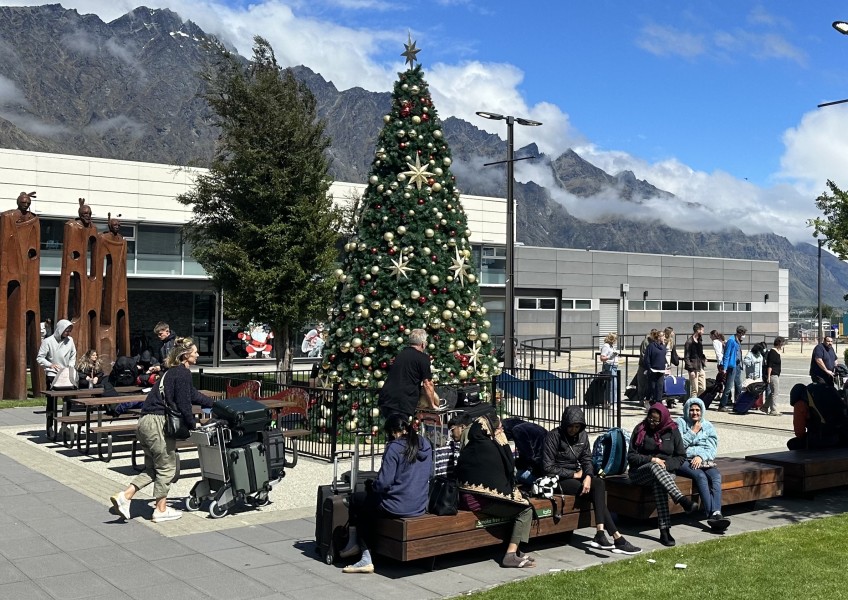 Short-staffed Queenstown prepares to welcome thousands of Christmas visitors
---
A perfect storm may be brewing in Queenstown Lakes, with a forecasted 175,000 passengers arriving and departing through our airport during Christmas peak.
Queenstown Airport sustainability and corporate affairs general manager Sara Irvine says about half of these passengers, roughly 85,000, will be visitors coming to holiday in the area. But locals of the region going and coming back are also factored into these numbers.
The question is, what impact will reduced opening hours at restaurants, accommodation occupancy caps, and downtown construction and congestion have on rolling out the welcome mat to these festive holidaymakers?
The expected 175,00 passengers is almost on par with pre-Covid numbers, says Queenstown Airport sustainability and corporate affairs general manager Sara Irvine - during the same three-week holiday season peak in 2019, there were 181,000 passengers.
From December 19 until January 8, Queenstown's most significant influx of visitors will come from Sydney and Auckland.
"The busiest trans-Tasman route is between Queenstown and Sydney and the busiest domestic route is between Queenstown and Auckland," Ms Irvine says.
So, what does 85,000 visitors look like on the ground, and what will it mean for local accommodation providers and hospitality venues?
No room at the inn
At last count, online this morning, there's only approximately five percent of accommodation in Queenstown, and four percent in Wānaka, available on Booking.com over the Christmas weekend.
There's hotels and motels operating at reduced capacity - last month Millbook Hotel was reported to have capped occupancy at 70 percent due to staff shortages, for example.
Hospitality New Zealand chief executive Julie White told RNZ this morning there's a pattern in New Zealand of huge accommodation demand but low supply - caused by border re-openings and labour shortages.
Like Millbrook, she says many venues throughout the country were only operating at 70 to 80 percent.
Visitors looking to secure a room using Airbnb also need to get in quick for the Christmas weekend - today, there's only 37 available listings, with Airbnb alerting browsers that "more people than usual are searching for these dates, so now's a good time to book".
Data from AirDNA shows there are about 1635 active rentals in the area.
And finding a place to to stay isn't cheap - the average nightly asking price on Airbnb for Christmas holidaymakers is $564.
Chatting recently with Crux, Queenstown Lakes District Council mayor Glyn Lewers says there's a real concern in the business community of how they're going to get through the summer period, with many "pretty nervous" service levels may drop.
The last quarterly report commissioned by the QLDC warns of a challenging summer ahead for employers, with a 330 percent increase in local job ads year-on-year in September and worker availability down 36.8 percent.
Working 'smarter' not 'harder'
However, the operators Crux spoke to today – although both resorting to reduced hours – have expressed excitement for the upcoming Christmas period.
Good Group Hospitality chief manager of operations Hamish Klein says they're really happy that the demand is there and their two waterfront restaurants, White & Wong's and Botswana Butchery, are "very busy" with bookings up until Christmas.
Since September, the restaurants have dropped from seven day operations to five due to staffing levels. Mr Klein says they're still looking to hire at least 15 full-timers to fill current vacancies across the two venues.
"People want to dine on all days and, at the moment, we're not open...We're obviously working very hard to recruit from overseas and locally."
Mr Klein says they'd hoped to be fully open again for the Christmas season but are unable to.
The group also owns 11 other venues across Queenstown and Auckland, and to help fix the staffing squeeze, they've recently had some Auckland staff fly down and fill in temporarily.
Another restauranteur, Jan Rae, a co-owner of Wai Hospitality Group told Stuff last week her three venues are "stretched to the max" and turning away hundreds of customers every night.
They're looking for 20 staff members and have also dropped to a five-nights-a-week operation.
Meanwhile, today in Wānaka, Alchemy has reopened its doors to welcome lunch diners for the first time in a while.
General manager Toby Hansen says it's "in preparation for the arrival of all the tourists" and because they've had more staff sign on in the last fortnight.
For a few months, Alchemy has only been open in the evenings, five days a week. But pre-Covid, it was a seven-day operation; offering brunch, lunch, and dinner service.
"The way hospitality is now, things are changing, a lot of places in Wānaka are trying to do everything and maximise their takings…but unfortunately, if you're trying to do breakfast, lunch, and dinner, there's no rest."
The team at Alchemy made a call to start working smarter, not harder, and are "trying to find when is the best time to be open to get the maximum amount of people", Mr Hansen says.
They're finding Tuesday is one of their busiest days, and Mr Hansen speculates it's because many other places aren't open.
But reduced hours don't suit visitors - Like Mr Klein, Mr Hansen says he's found people visiting the town generally like to go out to eat every night.
Tools down for Christmas
The QLDC is asking some of its contractors to down tools for Christmas, calling a halt to some of its CBD construction works in Queenstown in anticipation of the holiday influx.
Elsewhere in the town centre, teams are "working hard to wrap up as much as they can before Christmas", a spokesperson says.
It's a feeling of déjà vu for many businesses - just over a year ago, Crux reported downtown businesses had received a "welcome Christmas present" from the council with the announcement construction crews would down tools and make Beach Street and surrounds presentable for last year's holiday visitors.
"We'd like to thank all local businesses for their ongoing patience - we're nearly there," the spokesperson says.
Here's its latest updates on ongoing works:
All underground services (stormwater, drinking water, wastewater and other utilities) in that downtown area will be complete by December 23
Paving, street furniture and street lights will also be complete on Beach St (upper and lower) by then
Lower Beach Street, when it re-opens, will have become a shared zone, with priority access for pedestrians and cyclists, and no parking
The Shotover and Rees Street junction and Duke Street square will also be complete, bar a small area of paving at the latter
Traffic lights at the Shotover and Rees Streets intersection will go live in the New Year, with a full team on hand to iron out any issues
Work on Upper Brecon Street will stop between December 24 and January 22
Gorge Road will reopen to general traffic from December 24 to January 8
Rees Street will remain closed (paving here isn't set to be finished until the end of March) as will Beetham Street – apart from residential access
An earlier version of this story said there was 175,000 arrivals, this figure has been updated to 85,000 arrivals.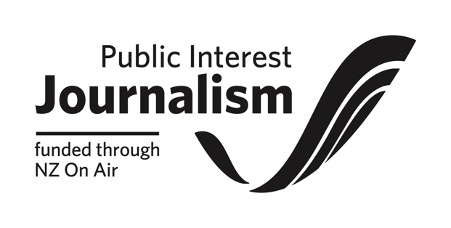 ---