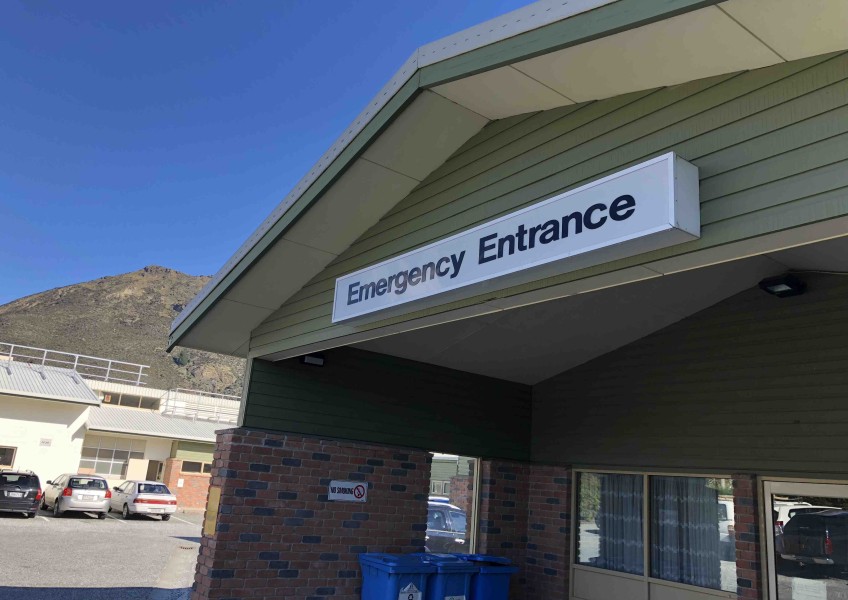 SDHB silent on local Covid-19 cases
---
For the past week Crux has been trying to get information from the SDHB on Covid-19 cases in the Southern Lakes and Cromwell area - without success. This is in spite of the well-understood need for information, truth and transparency during an epidemic or pandemic situation - something PM Jacinda Ardern is putting into practice every day. Without full information, public confidence and trust can quickly decay.
By contrast social media has provided a lot of information that we can't confirm with the SDHB. Examples include the CODC Mayor Tim Cadogan at first denying any Cromwell cases after an SDHB email to Cromwell Primary School parents then, the next day, announcing three individual cases in Cromwell, Roxburgh and Alexandra. Another case was announced on Facebook by the individual actually affected in Te Anau - but nothing from the SDHB. The SDHB has provided no details on the Te Anau, Cromwell, Roxburgh or Alexandra cases.
Crux could get no substantial information from the SDHB on the early Covid-19 case in Queenstown involving a Danish woman and a full TV production crew from Denmark.
Then we could get no detailed information on the early Earnslaw and Walter Peak situation, with the only updates coming from the Wayfare Group who operate both attractions. It subsequently turned out that this was the first evidence of the Hereford Conference cluster.
Then the Hereford Conference cluster and the involvement of the Wanaka A and P show also represented another near-complete information shut-down by the SDHB while at the same time they were contact-tracing and needing more information from the public. A "joint statement" from the SDHB, Canterbury District Health Board and Ministry of Health on the Hereford Conference was supplied first only to Stuff and then to the ODT - but not to other media. In the past few minutes the Ministry of Health has provided this statement to Crux - three days late. It is published in full at the end of this story.
The SDHB has announced that due to what they describe as a very high level of media enquiries that in future information will only be posted on their website, however the latest information on the SDHB website this morning was posted two days ago.
Crux presented these issues to the CEO of the SDHB, Chris Fleming, this morning and he responded by accusing Crux of "conspiracy theories" and threatened to withhold even the sparse media releases already being supplied. The SDHB has said consistently that "all information comes from the Ministry of Health" and yet has been releasing daily SDHB updates to local media that provide an inconsistent level of information. Local media enquiries have been met with the response that answers will be provided on the SDHB website or the following day's SDHB update - but often this has simply not happened.
If all information is to come from the Ministry of Health then logically the SDHB should stop providing local media updates that seem to cause more confusion than they solve.
Our hope is that the Ministry of Health will provide information on why the SDHB region has the highest level per capita of Covid-19 cases in the country. Sadly we also have one of the lowest levels of public health care in the country especially in the Southern Lakes area that boasts one 15 bed hospital with one ventilator and an older model on standby. The Lakes District Hospital also has no Intensive Care Unit and no High Dependency Unit.
Crux has received a high volume of messages from local residents complaining about a lack of local Covid-19 information and difficulty getting information on Covid-19 testing and tracing from the SDHB.
JOINT STATEMENT WORLD HEREFORD CONFERENCE - Ministry of Health, Southern District Health Board & Canterbury District Health Board.
Issued prior to the introduction of Alert Level 4 on Wednesday March 25th this week - provided to Crux at 12 noon Saturday March 28.

This was a significant conference for the rural sector with extensive reach: 400 people from 18 countries attended the event in Queenstown, and a number continued their travel to other parts of New Zealand after it finished

The first case health authorities were informed about wasn't exhibiting typical symptoms at the time of the conference. He returned to Australia where he subsequently tested positive for COVID-19.

When alerted to this person having tested positive, organisers contacted public health officials at Southern and Canterbury District Health Boards (where some of the participants had travelled), and based on current advice regarding contacts, an initial message was sent to attendees on 18th March alerting them to possible contact with a confirmed case.

Since then, public health units - along with Healthline and the Minstry's newly established contact tracing unit - have been working to contact trace and follow up on cases and contacts. Figures through to today have identified 840 close contacts, 583 of whom have been tracked.

The World Hereford Conference is a clear example of the very real need for action by all of us to help stamp out clusters of COVID-19.

This action includes health authorities acting swiftly and appropriately to provide initial advice and then actively investigating every case they are notified about. It also means individuals acting responsibly and in line with the clear public health advice.

As we move tonight to Alert level 4, there is clear consensus that the sooner we do this the better. Level 4 gives New Zealand our best chance of breaking the chain of community transmission. This will require all our efforts and the Ministry strongly urges all New Zealanders to play their part.


---