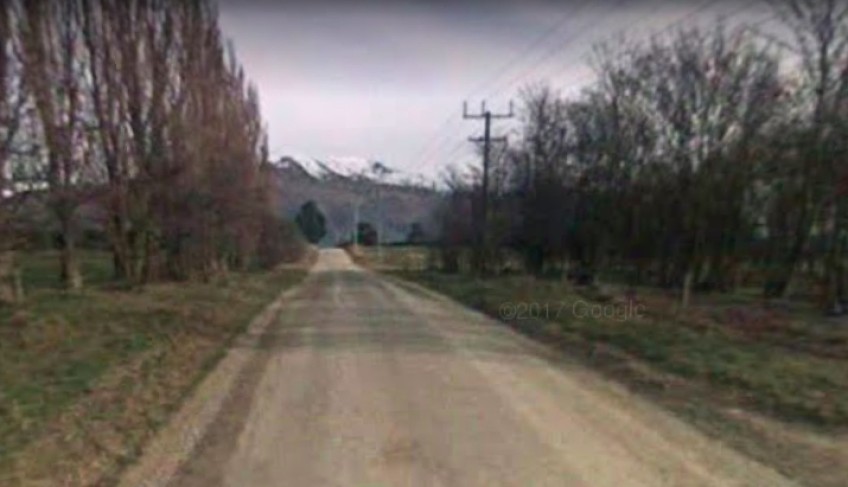 Safety upgrade for Ballantyne Rd this financial year
---
A dangerous road on the outskirts of Wanaka will finally be improved this financial year, the Queenstown Lakes District Council says.
There have been numerous crashes on Ballantyne Rd and teenager Jackson Aitchison, of Luggate, died on the rural section of the road when his car left it and hit a tree in 2016.
It was an accident Ballantyne Rd and Mount Barker residents had been dreading. They have been lobbying for many years for the undulating rural part of the road - where the surface is a mix of gravel and Otta seal - to be improved.
They say dust from the road creates visibility problems for drivers, who are forced to pull over at times until it clears, and also affects properties along the road. "Slow down - high crash rate" signs were recently erected along the road.
The Queenstown Lakes District Council (QLDC) says it has now been given New Zealand Transport Agency (NZTA) approval to develop a business case for upgrading the road. The NZTA usually funds 51 percent of such projects, with the QLDC covering the balance.  
The QLDC says the stretch of road requiring work is about 4kms and the upgrade may be a combination of sealing, speed restrictions, widening and flattening. It's expected to cost between $3 million and $5 million, which is already in the council's budget, with work beginning this financial year.
Wanaka Community Board member Ed Taylor, who is also the board's representative on the Mount Barker Residents' Association, says it's work he has been pushing for since he was elected and he "won't stop till the work starts.
"The road is simply not up to scratch.
"For whatever reason it's taken way too long, as far as I'm concerned, but it now seems that we are finally going to see some action. It does seem strange to me that nearby Faulks Rd was sealed years ago while Ballantyne Rd, which is busier and has more people living along it, missed out?"
Taylor says when Ballantyne Rd is upgraded, it will provide an alternative arterial route into Wanaka.
Long-term Mount Barker resident Russell Lovelock says Ballantyne Rd is "really just a little old gravel road which has bad camber, gullies on either side and is narrow."
It had "understandably" become a shortcut into and out of Wanaka for the growing number of trucks in the area, and some GPS systems show it as the shortest route into Wanaka, meaning it is more frequently used by tourists.
He likened the area's residents' lobbying of the QLDC to a "dripping tap" which was finally being tended to. But the council now needed to look at the remainder of Ballantyne Rd, part of which is rural while the rest is through an industrial zone. The one-way bridge over the Cardrona River was now outdated, Lovelock says, and the speed limit through the industrial area needed to be reduced urgently.
Ed Taylor says the next roading project on his radar is widening Mount Aspiring Rd.
"I know funding for this has been shelved, but that doesn't mean we can't get it back on the agenda. This road is getting busier all the time and, as a cyclist, I know there is definitely not enough room for vehicles to pass a cyclist and an oncoming car at the same time." 
Taylor says Mount Aspiring Rd could be improved in stages, starting with the "most urgent" section from Rippon Vineyard to the Roy's Peak carpark. 
There are also "big dust issues" on gravel roads around Hawea, which used to be alleviated by oiling the roads. With this practice now banned, Otta seal seemed to be the only effective solution, Taylor says.
Main image: The rural section of Wanaka's Ballantyne Rd.

---