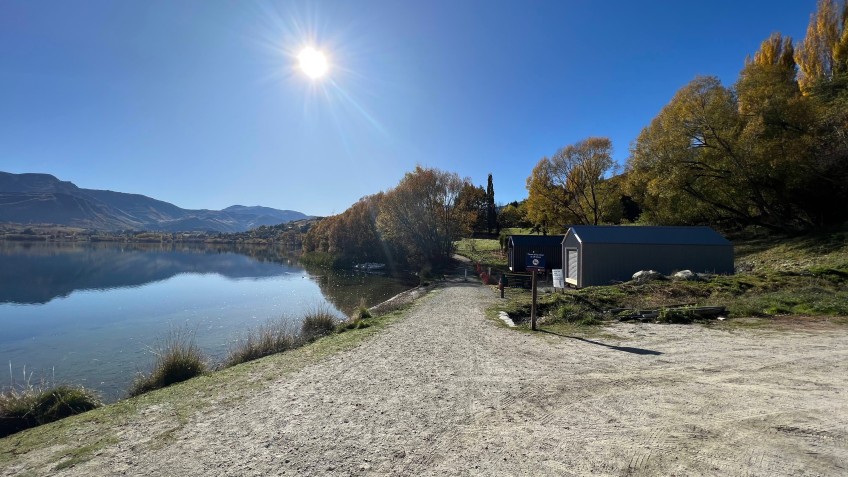 Lake Hayes boatsheds built without correct permission
---
A resource consent muddle that left rowing boatsheds built at Lake Hayes before signoff had been fully approved by the Queenstown Lakes District Council has been sorted.
The Whakatipu Rowing Club has succeeded in its bid for four new boatsheds, after councillors gave them official go-ahead at yesterday's council meeting.
A miscommunication between the council and club resulted in two of the sheds, to store single skulls and motorboats, being built prior to the correct paperwork being in place.
The club had secured resource consent for the project but had not realised further approvals were required. Because they are taking up additional space on a recreation reserve, the club's current lease had to be extended and the addition approved under it.
Despite the slip-up, the council was involved throughout the process of the club's proposal.
Speaking to councillors yesterday, QLDC senior planner Aaron Burt said the "genuine" misunderstanding was around the need for an additional lease.
"There's been an assumption that everything was all good…once we found out we were like hold on, sorry, there's one more thing you'll need. Hence, why we're here now."
Mr Burt said it is important to improve communication with the rowing club going forward.
With the popularity of rowing increasing in Queenstown, today's green light means the group can gear up to meet growing demand.
The club is holding a number of secondary school competitions, and has a growing membership of adult rowers.
The four new boatsheds are each approximately 37 square metres and will be located close to the club's main building. The club requires an additional 180 square meters of leased land around the new buildings.
With the boatsheds approved by the council, the lease will now be delegated to the Minister of Conservation for final sign-off.
During the discussion, councillor Lisa Guy raised questions on behalf of the Friends of Lake Hayes about sediment flow and stormwater run-off and other environmental measures like planting around the sheds.
Council chief executive Mike Theelan said although those concerns were not a part of the day's decision he would ensure relevant council staff would look at the issue.
Main image: Two of four new boatsheds planned for a stretch of public reserve land on the shore of Lake Hayes in Queenstown have been built prior to all the necessary approvals being sought by the local rowing club. This, despite QLDC staff being involved in the process from the get-go.
Gemma Marnane is a Massey University student journalist interning with Crux.

---