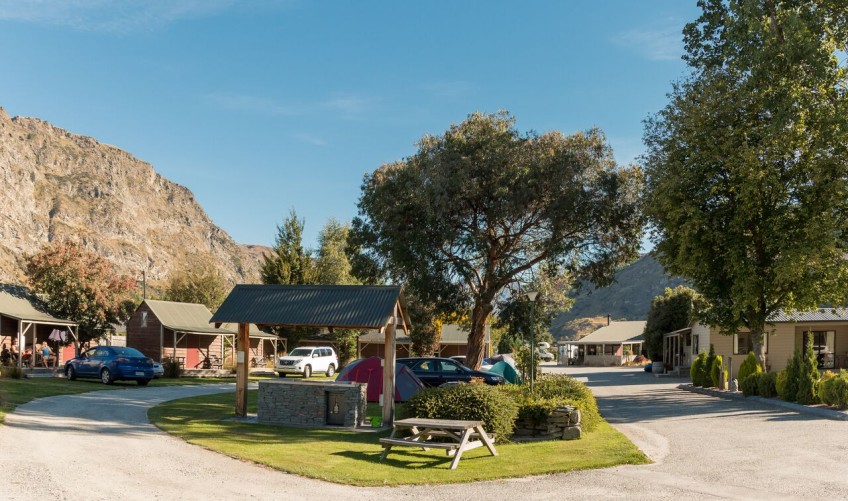 Queenstown holiday park high-risk Covid location
---
Visitors last week to a Queenstown holiday park are being asked to self-isolate and get a Covid test immediately.
The Queenstown Top 10 Holiday Park on Arthurs Point Road has today been added to the Ministry of Health's list of Covid-19 high-risk locations.
People who visited the accommodation on Sunday, January 9 and Monday, January 10 between 12am and 11.45pm, and on Tuesday, January 11 between 12am and 9.45pm are being considered as close contacts.
They are asked to self-isolate and arrange to immediately get themselves tested.
Another Queenstown location of interest of lower risk has also been named - the Britz Campervan Hire on Tuesday, January 11 between 4pm and 4.15pm.
Other locations of interest for the area on the ministry's website include the Shotover Jet on Tuesday, January 11 between 9.45am and 11.25am, and the Frankton Beach playground on the same day between 11am and 3pm.
The Ministry of Health says close contacts are people who have been in the same place at the same time as someone infectious with Covid-19.
Despite the exposure events, there are no reported cases of Covid-19 in the region.
Across the country today, there are 14 new cases of Covid-19 in the community - seven are in Auckland, six in the Lakes District and one in Wellington.
There are 30 new cases in MIQ.
A household contact of a MIQ worker with Omicron has also tested positive for Covid-19, although this person has not been included in today's community case numbers.
As of this morning, 86 contacts have been identified in relation to the MIQ border worker, who was stationed at the Stamford Plaza in Auckland.
Seven of the contacts are household contacts; 79 are close contacts; and 75 have returned negative tests results while one (the household contact mentioned above), a positive result.
Find the Ministry of Health's full list of Covid-19 locations of interest here, plus links on what to do if you may have been exposed to Covid-19.

---