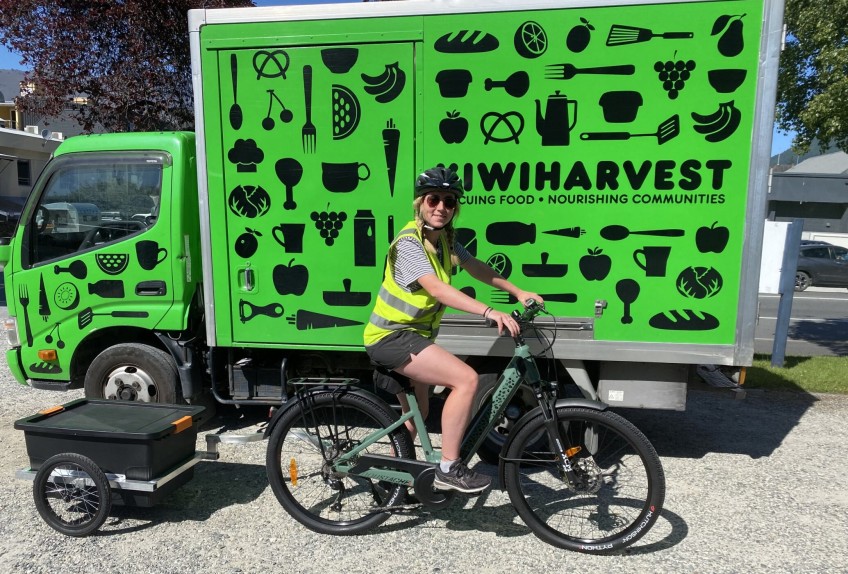 Queenstown community saves KiwiHarvest after 'savage' funding cuts
---
Queenstown KiwiHarvest branch manager Gary Hough says he's "aged quite a bit" in the past few weeks from the stress of KiwiHarvest's uncertain future, but the community's pitched in to save the local operation.
He's hopeful KiwiHarvest will "get over the line" after hearing in August they'd need a find a cheaper depot space to continue their food rescue service; currently feeding 800 Central Lakes families every week.
They've secured a new site after no longer being able to afford the rent at their Glenda Drive depot. Wilson's Contractors has offered to do the groundwork and fencing at the new site for free, saving the charity around $20,000.
At the new spot, KiwiHarvest can run a cheaper operation by storing the food on the ground in four shipping containers; with one fridge and one freezer container.
The need to cut costs comes after the government reduced funding to food rescue charities by 90 per cent in this year's budget, with the total funding dropping from $11 million to $1.5 million.
Pitching in to support KiwiHarvest is chef and Arrowtown-based farmer and celebrity chef Nadia Lim, who was shocked by the funding cuts, saying these services were "needed more than ever".
"There's all this food that would otherwise go to waste, every community needs a service like this."
Wanting to help, Ms Lim is organising three farm tours for the first three months of 2024, where 100% of the profits will be split towards KiwiHarvest, Garden to Table and Baskets of Blessing.
Tickets will go on sale next week for Royalburn Farm's three open days.
Ms Lim says she's lucky to have the skills and the means to grow her own food, and that RoyalBurn can cut out waste by selling produce "seed to plate", either at their shop or to local restaurants.
She's supportive of the KiwiHarvest's planter box campaign, which will equip 100 families with the means to grow their own food, although this project's been temporarily put on hold as Kiwiharvest regroups after the current crisis.
Growing your own food is an "essential skill", but Ms Lim says you can't just wake up one day and start growing.
If she were to be Prime Minister, she'd make food growing, cooking education and budgeting skills mandatory in all New Zealand schools, Ms Lim says.
Kiwiharvest Queenstown's last push will come from an auction at a Mora Wines and Royalburn Farm collaboration lunch next Friday, September 22.
Auction organiser Jason Medina is hopeful it can bring in $10,00 for the charity after several generous donations from local individuals and businesses to the event. As a wedding celebrant, he's personally pitched in a wedding to the auction.
His passion comes from volunteering at the Salvation Army's community pantry for the past three years held every Tuesday and Wednesday, with the food coming directly from KiwiHarvest.
Sometimes the food will go in three minutes, he says.
"Food is such a great builder of trust... people who need it come back more and more often and then we're able to figure out what other needs that they might have."
Through the pantry, he's seen many directed to other services; such as financial mentoring, counselling and drug and alcohol-related support.
He says it's "maddening" to see the funding has been cut so severely, expressing irritation at "wasteful spending" by the government and local council, when there are so many who need this service.
Going forward, KiwiHarvest will be working with a "dramatically reduced" budget.
Mr Hough says getting the new depot set up is priority number one, but the next goal is to have the operation funded locally, and sustainably.
They'll hoping to secure local grants, council funding, and have secure financial support from bigger business and sponsorship next year.
After this setback, Mr Hough is hopeful there'll be more community awareness of what KiwiHarvest does for the community, and the funding challenges they face. He's grateful for the support thus far.
"It hasn't been one person, one donation, it's been a real community effort, with lots of different ages and backgrounds, and people jumping in behind us, which makes it even more special.
The Givealittle page for KiwiHarvest Queenstown has so far raised over $16,000 - you can take part here.
Here's the full auction donation list: Crux will publish details on how to get involved as soon as they become available.
Two sheepskin beanbags valued at $900 each from Bond Gallery
Wedding from Jason Medina Weddings
Ann Wyatt from Wyatt & Watson Gallery donated one piece of artwork
One night stay and dinner for two from Hermitage Hotel
Treatment and products from Ivy Clinic
One month membership and personal training session from Industrial Fitness
Two concert tickets from Greenstone Entertainment
Two free tours from Cycleorama
Food and Drink Voucher from Bunker
Voucher from Social Clothing
Read More:
KiwiHarvest at "imminent risk"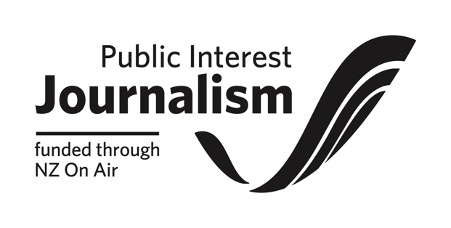 ---