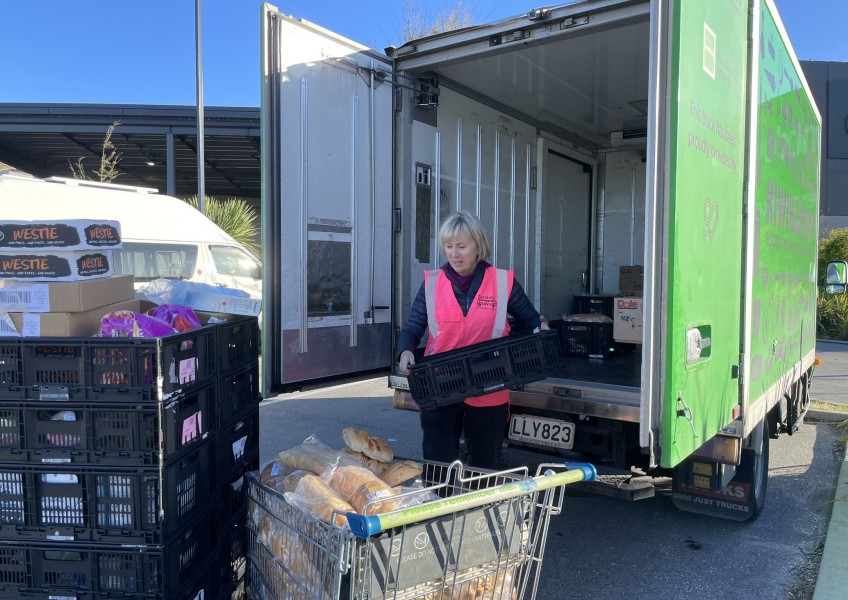 Funding cuts, high rents put Queenstown's KiwiHarvest at 'imminent risk'
---
Times are tough for many Queenstown families and individuals, but Queenstown's KiwiHarvest is struggling to keep up as it faces large funding cuts, fewer donations, and rent hikes, and now must relocate to survive.
Queenstown branch manager Gary Hough says since the government reduced the food-rescue funding in this year's budget by almost 90 percent, it's had "big knock-on effects", and now the national office is looking to downsize and cut costs.
A recent rent increase at the current Frankton site has made things even more difficult.
"Head office has just instructed that it's not feasible to continue and so we are soon to be homeless," Mr Hough says.
For the past few years, the food rescue sector has received $11 million from the government in response to increased demand during Covid-19.
However, in 2023's budget, this dropped to $1.5 million.
Mr Hough says their organisation saves and stores food that otherwise would go to landfill, and redistributes it to Queenstown, Wānaka and Cromwell charities instead, helping to feed 800 families a week.
It has been operating from a property on Glenda Drive with a pay month-to-month arrangement, and currently has two 20-foot containers it uses as a chiller and freezer, as well as warehouse-style storage for dry goods.
He says having these storage containers helps to keep food fresh - just yesterday, he drove to Ettrick to rescue 200 kilograms of apples. They'll be able to keep these in the chiller for the next few months to redistribute to local food banks.
KiwiHarvest it now also fundraising to keep its operation going in Queenstown, with a plan to relocate to currently empty land down the road, which has been leased to The Whakatipu Community Hub Trust for 35 years, where they will seek to run a temporary site for the next few years.
They need construction help, gravel and fencing to set up at the new spot, plus two more shipping containers for the dried goods.
Mr Hough has launched a Givealittle page, saying the operation is at "imminent risk".
It is receiving fewer charitable contributions too, with Mr Hough thinking the cost of living is making it harder for everyday people to help out - KiwiHarvest's winter fundraising campaign only received $500, when there was a target of $50,000.
Mr Hough is worried that other charities in Queenstown will be hit with rent increases, and the area will "start to see a shut down" of charities in Queenstown.
Lena Boss of Queenstown non-profit Happiness House says her organisation would be impacted if KiwiHarvest was to reduce or stop operations, as they feed local families and individuals with this rescued food.
"KiwiHarest is a very important organisation in the community - they are helping everyone, all the other organisations."
Ms Boss says Happiness House does not rely on government funding to keep itself going, so it is not impacted by the government cuts, however, she has noticed less food donations recently, particularly of fresh produce, attributing this to high prices at the supermarket.
Happiness House is predominately set up for local individuals and families in the community, and the number of people reaching out hasn't increased since last year, but more holiday visa-holders are coming through the doors.
"I don't know if they realise when they come to Queenstown that everything is so expensive…they are struggling to stay around."
Each week, they provide food parcels to anywhere from 15 to 25 families and individuals.
Iain Lees-Galloway of larger organisation Aotearoa Food Rescue Alliance has seen the loss of funding constrain the ability for charities like KiwiHarvest to go out and rescue surplus food.
"We know there's a lot more food out there that could be rescued, that there's good, nutritious food, which is needlessly ending up in landfill."
Earlier this month, the Alliance wrote to all political parties asking them to implement three steps to help increase food security across the country.
This included sustainable government funding for the food rescue sector of $12 million per year, for the next four years, making food waste reporting mandatory for all parts of the supply chain, and creating a national food strategy.
"New Zealand needs a food strategy that balances food security, environmental sustainability, as well as economic stability for our food system…there's no food strategy at the moment and all the focus in our food system is on profit and export."
He says the government putting forward an additional $6 million into funding food banks was appreciated, however, this has not been seen by food rescue organisations.
"I think that was an acknowledgement from the government that the funding decisions that they made and budget 2023 were probably the wrong decisions and they're looking to really remedy that in some way."
Mr Lees Galloway says that although the government funding of $11 million was "time-limited" and only for the pandemic, demand has increased, because of the cost of living and food price inflation.
More and more "middle-income" families are reaching out, and struggling to make ends meet, Mr Lees Galloway says.
One in five New Zealanders will experience food insecurity this year, which he finds "ludicrous" considering the country feeds 40 million a year through food exported.
Main image (Supplied): KiwiHarvest at work in the local community.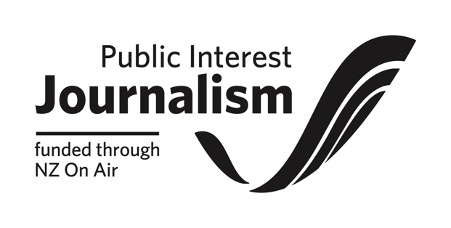 ---