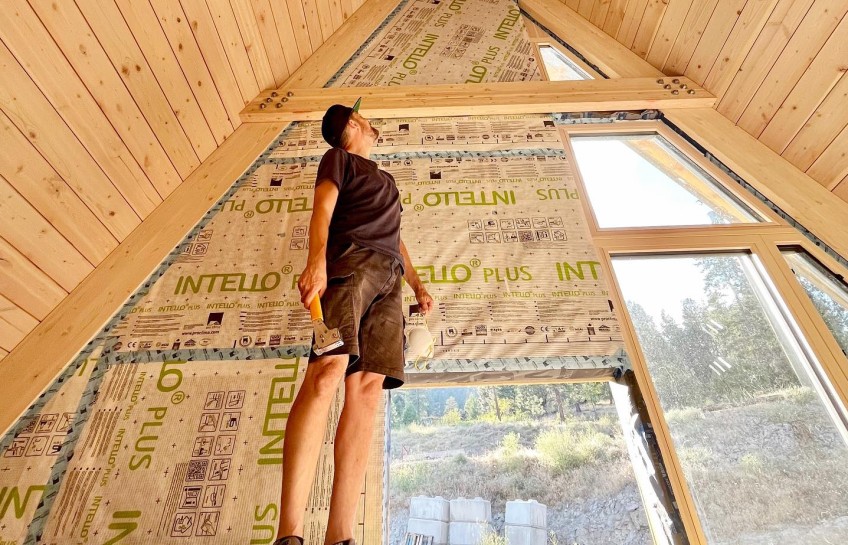 Queenstown builder believes airtightness the answer to healthy homes
---
For many homeowners and renters in the south, winter brings high power bills, closed windows and moisture in the house, however, one company thinks they've got the solution.
In Queenstown today, speaking with local builders and designers, was Catherine McGregor from Proclima, who says making your home airtight but ventilated is the answer.
Ms Smith reckons the way to do it is by wrapping a thin, fleecy membrane around roofs, walls, ceilings and floors of the house during construction.
It's called Intello, and it works to absorb outside moisture. It's already popping up in local projects, with the recently finished Luggate Community Hall using it.
The membrane opens up and absorbs moisture in the wintertime, stopping it from entering the house, and keeping the heat within the home.
Ms Smith told Crux that she believes a certain level of airtightness will become mandatory soon, as the country looks for ways to get construction carbon and energy consumption down.
One Queenstown Builder, Dennis Dowling of DCD, has been wrapping homes with Intello since he built his Queenstown home a decade ago.
Before building homes, Mr Dowling used to fix leaky buildings around the country and was introduced to building science.
Making the move down south, he decided he didn't want to live in a leaky house, and began researching different technologies. In his home, and in 95 percent of the homes he's built for clients since starting his business in 2014, there's Intello and a ventilation system keeping the builds airtight and the air fresh.
He says the main gain of airtightness is keeping your house naturally warm, but also calm, saying "because when your home is airtight, you usually end up with a very quiet home as well".
They've also seen savings on their winter power bill.
At his home, which is 300 square metres and as five occupants, the most recent winter power bill was $285, whilst all the rooms were kept at twenty degrees.
However, he notes the Intello has to go hand in hand with an efficient ventilation system, which they've got installed in their home, otherwise, you'd have to keep opening the windows to get fresh air.
Homes built by DCD typically have an airtightness rating of 0.6, while the traditional Kiwi home will have five to seven – a figure reflecting the number of air changes per hour.
The ventilation system allows the hot air being expelled out of the house to bypass the cold air being brought in from outside, transferring heat to it as it does.
"The easiest way to think about it is that if you have an airtight house and you have a ventilation system, and the outside is zero degrees, and you set the inside of your house to 20 degrees, the air that you have to heat up isn't entering your home at zero degrees...the air has come into your home at around 16 degrees so you only have to having to heat your air four more degrees which is where the energy efficiency comes from."
He's heard from clients anecdotally that their children aren't sick as often as a result too.
"With the balanced ventilation system, you always have fresh air even when the house is closed up – your home's never stale or musty...and you've taken all the allergens out for the likes of hay fever," Mr Dowling says.

But it does come at a price to install - Mr Dowling says it's a hard number to calculate, but speculated for a 100-square-meter home it'd be around $25,000 to $30,000 to install the Intello and ventilation system, including labour costs.
It's a mindset shift from investment value to "trying to create an environment that's healthier to live in".
However, in the current market, home ownership seems impossible for some, and Mr Dowling notes the homes they produce are "not typically built as an investment property".
He is hoping for more airtightness regulations, in line with what is happening overseas, and suspects New Zealand may follow suit in the next five years, especially with recent discussions in the building industry.
Currently, the Ministry of Business, Innovation and Employment is looking at 'transforming operational efficiency' of New Zealand's building and construction.
The work falls under the umbrella of MBIE's Building For Climate Programme, which evolved as the ministry started to look at the sectors' greenhouse gas emissions and how to reduce them.
Mr Dowling believes in the future homes without this technology will have a "stigma" associated with them, and he's hoping more people will realise the benefits of having a warmer home.
Main image (Facebook): Intello being installed during the construction of a new house.
An earlier version of this story incorrectly attributed quotes to Marti Smith, this has now been updated and correctly attributed to Catherine McGregor.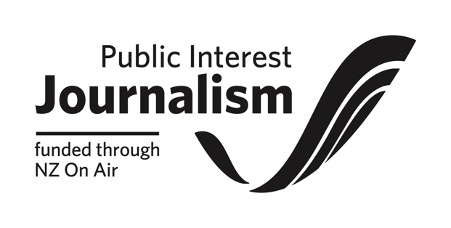 ---