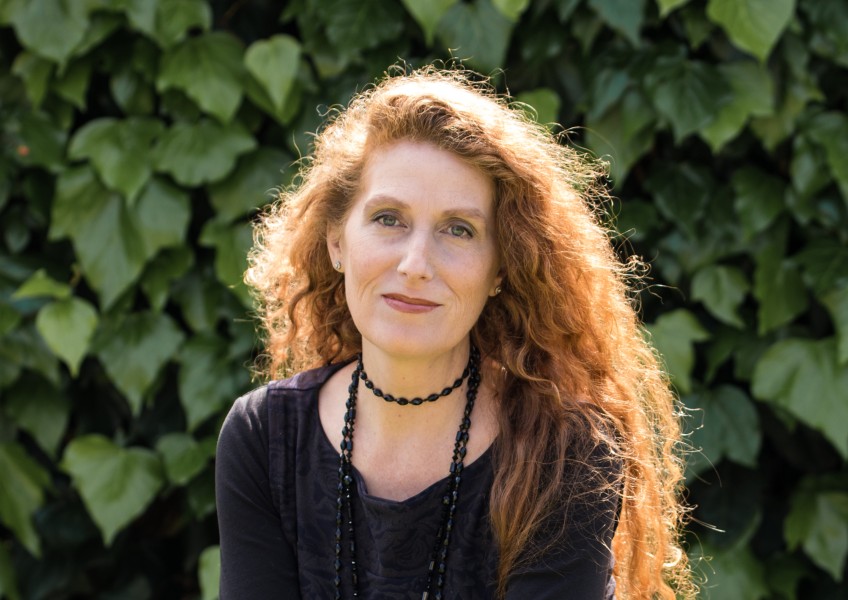 Qtown Writers Festival line up announced
Oct 12, 2021
---
From the Queenstown Writers Festival:
"The organisers of Queenstown Writers Festival are bringing some of New Zealand's top authors to town for some special literary weekends.
Ockham New Zealand Book Award finalists Catherine Chidgey and Brannanvan Gnanalingam will be joined by exciting new novelist Jacqueline Bublitz to speak about their craft and recent works at three special sessions at the Sherwood on Sunday, November 14.
Chidgey will also run an inspirational three-hour short story workshop on Saturday, November 13.
In another coup for Queenstown, renowned crime-writer and page-turner Paul Cleave will discuss his ideas, inspiration, character development research and the writing process at a special session on October 31. Bring your notebook and plenty of questions.
His publisher, Kevin Chapman, will present a following session where he will give an insight into the publishing process including different types of publishing, researching a publisher, the submissions process and top tips for aspiring writers.
Festival chairperson Tanya Surrey said she was delighted to have such high calibre writers visiting Queenstown and sharing their knowledge.
"Since establishing the Queenstown Writers Festival two years ago, we have been heartened by the community support locally and across Otago and Southland.
"While the main festival will become a biennial event, the series of speakers and workshops we have organised for 2021 is something we are immensely proud of.
"It has been a difficult time for the arts sector across the country but the outlook for New Zealand writers and readers remains bright."
About the authors:
Catherine Chidgey (main image above) is the author of six novels, which have achieved international acclaim and numerous New Zealand awards, including her debut In a Fishbone Church, which won Best First Book at the New Zealand Book Awards and the Commonwealth Writers' Prize. She will be speaking about her latest novel, Remote Sympathy, a tour de force about the evils of oblivousness, set in Nazi Germany's Buchenwald concentration camp.
She teaches creative writing at the University of Waikato.
Brannavan Gnanalingham is a Wellington-based lawyer, novelist and columnist. His discussion will include a look into his latest and sixth novel, Sprigs, a harrowing insight to the world of private school boys rugby, rape, rape culture and the fall out for victims and perpetrators. Sprigs was a finalist for the Jann Medlicott Acorn Foundation Fiction Prize at the Ockham NZ Book Awards.
New Plymouth-based Jacqueline Bublitz is a new and fresh voice in New Zealand's literary scene, having published her bestselling debut novel Before You Knew My Name, earlier this year. Based in New York it is the story of two women who never meet but whose paths intercept - one is murdered, the other stumbles across her body. She is currently putting the finishing touches on her second novel, where she continues to explore the grand themes of love, loss and connection.
Paul Cleave has set all his previous novels in his home town of Christchurch. They are bestsellers that have been translated into more than 20 languages. He has won the Ngaio Marsh Award three times and the Saint-Maur book festival's crime novel of the year award. His latest novel is The Quiet People, about a crime-writing couple who become key suspects when their seven-year-old son goes missing. It has been described as an intense and twisting page turner, filled with "dread, rage and doubt."
Publisher Kevin Chapman is known for having a nose for a good story. He has worked in publishing for over 30 years in New Zealand, the UK, Canada, the US and Australia. Prior to starting Upstart Press he was managing director of Hachette NZ and Anne Geddes Publishing. He has twice been president of the Publishers Association of NZ.
The events:
Sunday, October 31, 2pm: Paul Cleave, Solving the Mystery of Crime Writing, $20
Sunday, October 31, 4pm: Kevin Chapman, The Road to Publication, $20
Saturday, November 13, 10am – 1pm: Catherine Chidgey, Short story workshops, teaching format $35
Sunday, November 14, 11am: Catherine Chidgey, interviewed by Debbie Jamieson, $20
Sunday, November 14, 2pm: Brannavan Gnanalingam, interviewed by Tanya Surrey, $20
Sunday, November 14, 4pm: Jacqueline Bublitz, interviewed by Chris Fitzpatrick, $20
All events are being held at The Sherwood.
Tickets are $20 for each session and are available on Eventfinda. Under Covid-19 alert level 2 numbers will be restricted so be quick to secure your spot."


---