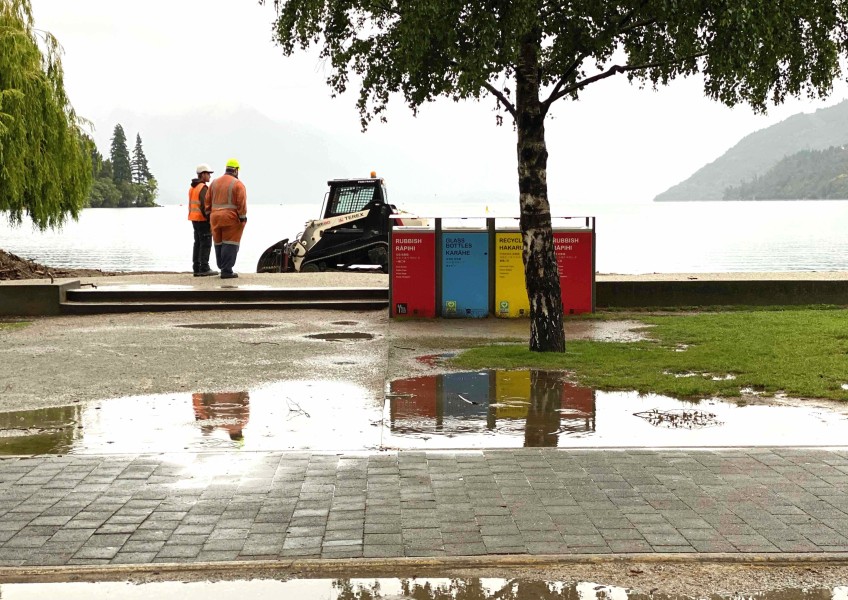 Q'town prepares - Wanaka ready for floods
---
Lake levels have continued to rise overnight with preparations in Queenstown in place for flooding in the CBD area.
Sandbags and warning cones have been placed over storm water drain covers in an attempt to keep the storm water system working as the rain continues.
Some parking spaces in Beach and Rees Street have been cordoned off and many town centre boat wharves are under water.
The lake level is noticeably higher in Queenstown today, with crews clearing trees and other debris from the town centre beach. The 7.00 am December 5th lake level was at 311.171 metres above sea level - 311.300 is the official flood level.
QLDC will decide later this morning if sandbags are to be made available to business owners in the CBD area, as well as in Glenorchy and Kingston.
Three lots of 1,000 sandbags have already been sent to Wanaka by QLDC. The Lake Wanaka level this morning at 7.00 am is 279.945 metres above seal level - the flood level is 280.00.
The council today extended the Mount Aspiring Road closure - the road is now closed from Roys Peak. The road is now open only for emergency access and will remain closed to the public until lake levels subside.
Locals, and some helpful tourists, have been helping with sandbag filling in Wanaka with many CBD business now protested by plastic sheeting and sandbags.
An ORC map has been released showing the likely extent of flooding as the lake level continues to rise. QLDC has asked for "rubberneckers" to avoid the Wanaka CBD area to allow workers to continue with sandbagging and flood mitigation work.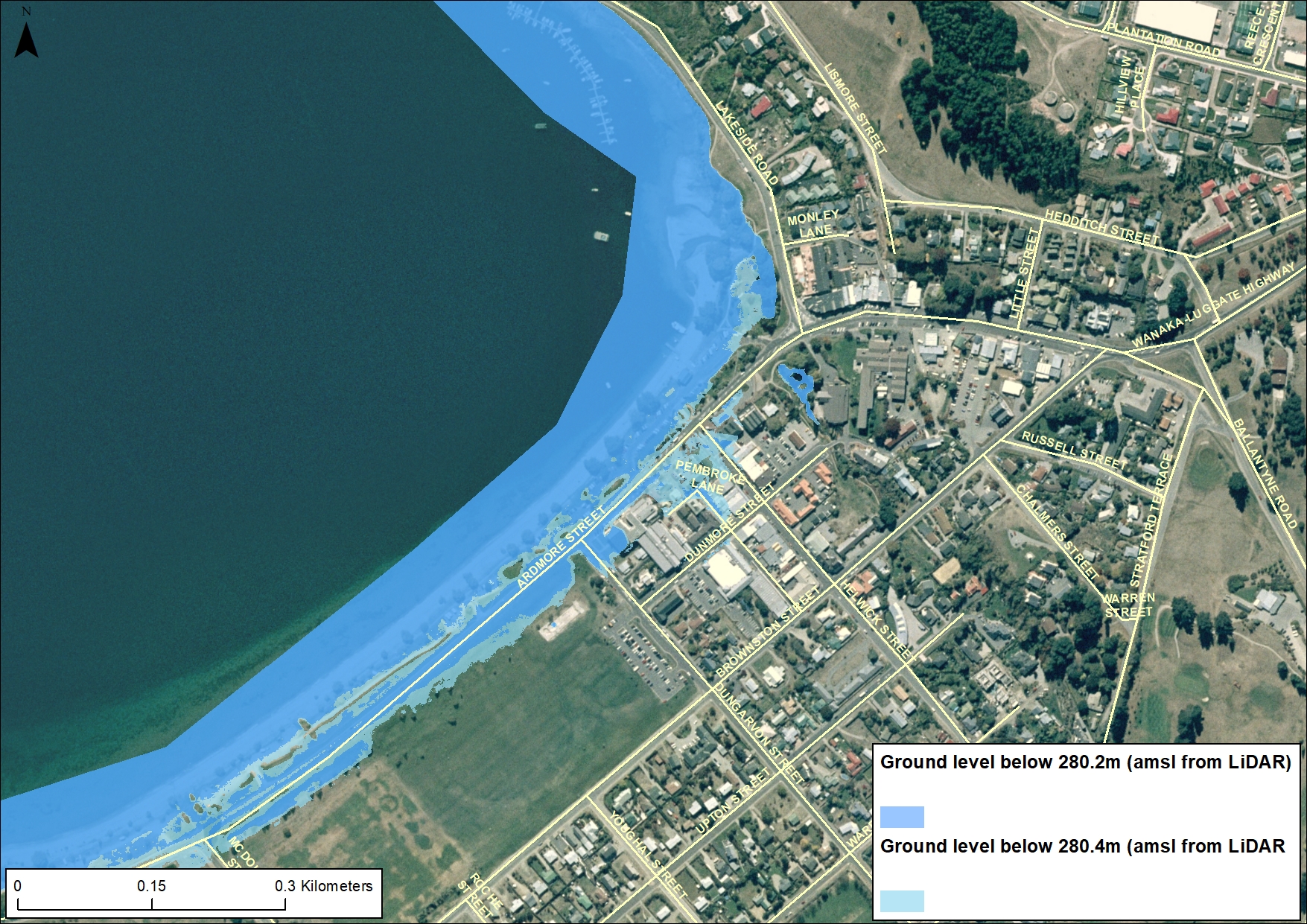 The weather forecast for the next week does not look promising, with rain forecast on most days.


---