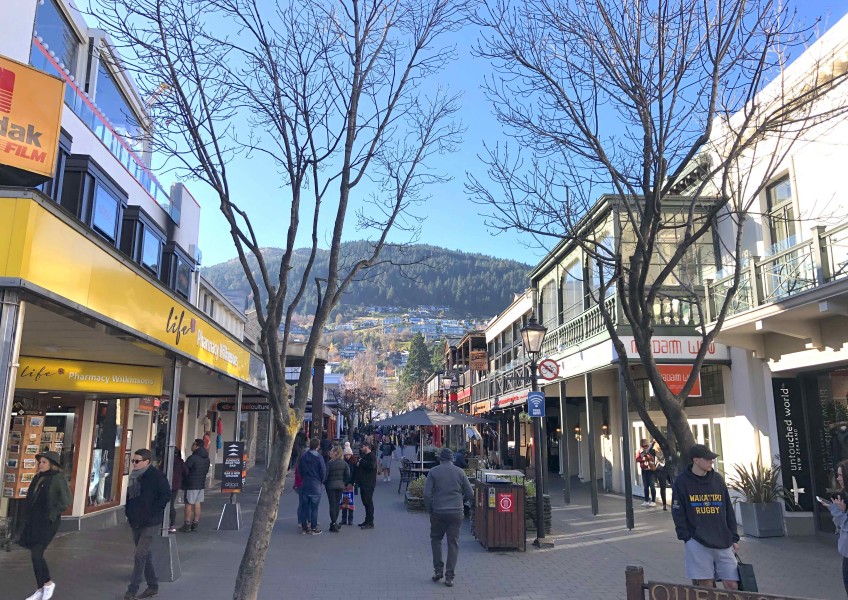 Q'town overwhelmed by crowds of weekend visitors
---
Queenstown has had a surprise return to what seemed to be peak tourism this holiday weekend - and that's without any overseas visitors.
With limited domestic flights operating, many visitors drove in from Invercargill, Dunedin and Christchurch, curious to visit a town that some had previously considered too expensive or too crowded.
Many businesses cut their prices by as much as 50% and long lines quickly formed outside a number of CBD shops.
Restaurants did a roaring trade, even with social distancing and the hotels that were open seemed full.
One accommodation provider, John Glover of the Kinloch Lodge, said he was fully booked but caught slightly off guard by the Queens Birthday rush. "Of course none of us were expecting it, we're all understaffed but its great to share our place with lots of locals."
Traffic was heavy on the Frankton Road, at times bumper to bumper and cars on Stanley Street had a slow crawl to get into the CBD area, where parking was at a premium.
In one restaurant, the Fat Lamb in the mall, business was booming and one of the staff, a waitress from France, said how exciting it was to see visitors again.
"Lockdown has been OK, but we've all been waiting for this day when we could get back to serving customers. In France we don't get to talk to the customers so much, but in New Zealand Kiwis love to talk - and so do we!."
The staff member praised her employers, the Wai Group (Finz, Bella Cucina, Public Kitchen and the Fat Lamb), for looking after their staff during the lock down with not just the wage subsidy but giving any extra help that was needed to pay rent, buy food and stay comfortable.
The same waitress noted that the French phrase "terroir" that was often used to describe the combination of soil, climate, people and place that formed the character of great wine could also be used to describe Queenstown and New Zealand. "It's a wonderful, special place and a wonderful culture."
She could not have said it better.


---