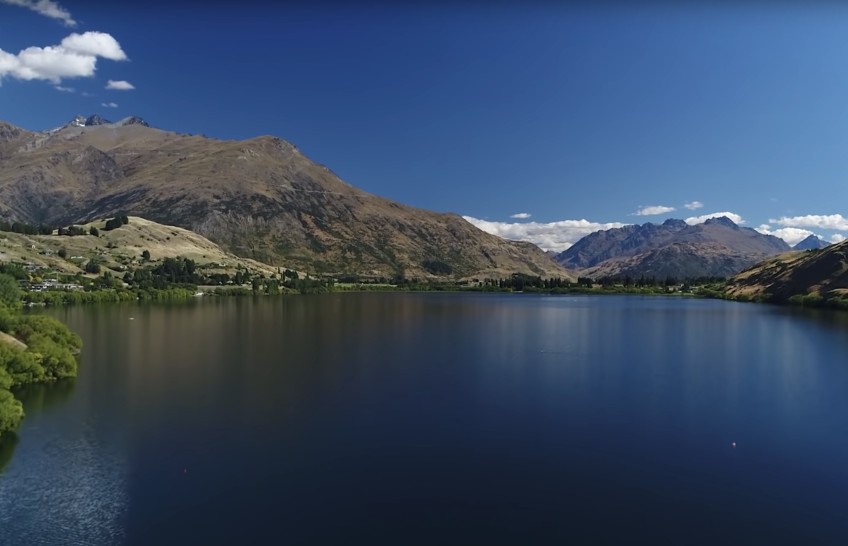 Q'town has a big Bully Hayes problem
---
As the world destroys and dumps statues and images associated with the black slave trade, it turns out Queenstown has a big problem - with Lake Hayes.
Lake Hayes was originally named Lake Hays after an Australian sheep farmer and explorer - Mr Donald Hay. But then the name gradually changed to that of Hayes, a much less savoury character - Captain Bully Hayes. Hayes was reputed to be "the most notorious of all the Pacific's slave traders.
Hayes, from Cleveland Ohio (born 1828) has a controversial past in the Queenstown area, as noted by Te Ara - The Encyclopaedia of New Zealand.
"The loss of his ship, the Ellenita, off Samoa in October 1859, left Hayes stranded in Sydney, penniless. He was sued for debt and incarcerated in the debtors' prison, Darlinghurst gaol, from 17 to 19 January 1860. After his release Hayes joined an itinerant vaudeville troupe, the Buckingham Family entertainers, as manager. With them he travelled to New Zealand on the Cincinnati, arriving in Dunedin on 23 September 1862.
The company performed in Dunedin and Clyde before proceeding to Fox's (Arrowtown). At this stage a rift developed between Hayes and the rest of the company. The Buckinghams acquired the Provincial Hotel and performed there, while Hayes opened his own hotel and theatre, the Prince of Wales, and engaged such artists as Madame Vitelli and Charles Thatcher. Open hostilities began when Rosetta Buckingham, the most talented member of the Buckingham Family entertainers, became pregnant and went to live with Hayes as his wife. No formal marriage took place, and in any case Hayes's first wife was probably still alive."
Hayes eventually left the Queenstown area and went to Samoa.
"The family lived in Samoa while Hayes traded among the Pacific islands. His activities, including 'blackbirding' (slave trading), gun and alcohol running, alleged piracy and atrocities, engaged the attention of British and American authorities, but their inquiries failed to find sufficient evidence to substantiate charges. Hayes was arrested by Spanish officials at Guam in 1875, and convicted of aiding the escape of political prisoners. He was imprisoned in Manila gaol, where he was said to have been baptised into the Catholic faith. Released after nine months, he resumed trading. Hayes met a violent end probably on 1 April 1877, during a voyage from the Marshall group to Ascension and Strong's islands. He died as the result of a blow received in a dispute with a crewmember, and his body was thrown overboard."
The Bully Hayes restaurant in Akaroa has already said that it will change its name to break the link with Captain Bully Hayes, but Mark Latham, a director of the Hayes restaurant in Lakes Hayes Estate has told Crux:
"We will not be changing our name, but if opinion and emotions are strong enough could remove the wee pirate in favour of something less offensive, although everyone loves the Tea Cup Eye patch, as an FYI since this issue has arisen none of our locals have expressed any bad feelings, but we are monitoring it daily for reaction." Here's the full response from The Hayes.

---