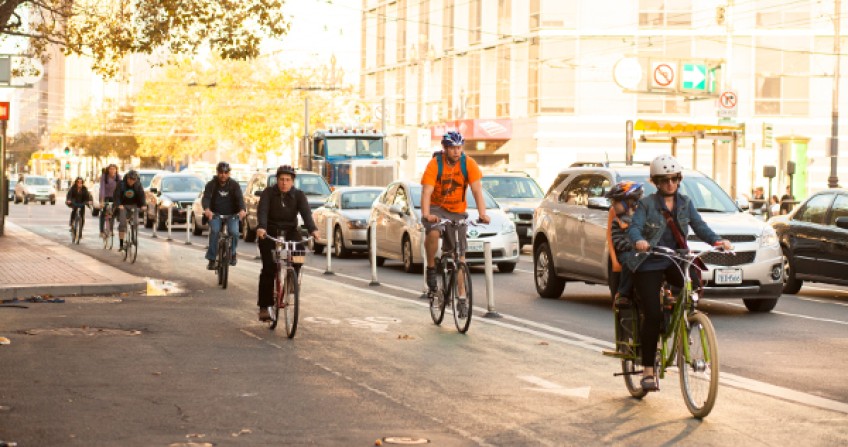 Q'town congestion - Mayor wonders if bikes might be faster than cars
by Jim Boult - Mar 06, 2019
---
Opinion. Jim Boult, Mayor.
I have observed the current debate around Lime Scooters with interest. A "Lime" maybe the focus of
attention but at the heart of the issue is electric scooters and their wide adoption internationally.
While Lime may be the first mass scooter sharing business to appear in New Zealand, I'm sure
there'll be others and there will be a high take up by people owning their own scooters.
It's got me to thinking about our trail network and the use thereof for commuting. For some time,
there has been a growing number of individuals, (including at least two Councillors that I know of),
who commute using electric bikes. Good on them. They are a rapidly evolving piece of kit which gets
better and better, and is quickly becoming mainstream as an eco-friendly yet practical way of
commuting around the district. Add in that there's an element of exercise involved with long-term
financial savings to be made and it's a very compelling option.
I think it's highly likely the Lime will come to Queenstown and I'm sure scooters will become as
common here as they are in other parts of the country. As things sit though, they won't be sharing our trails with electric bike users simply for the fact that our unsealed trails are unsuitable for scooter use. I'm pretty sure you'd be over the handle bars in two minutes if you tried to go too far down the Frankton Track for example.
As such, I'm thinking that it's time we got serious about sealing some of our more popular tracks to
make them more usable. If we did so, we'd need to address issues like grade separation to ensure
that pedestrians (for example mums with prams) are separated from those on bikes and scooters.
So it's not an easy task. However, if you live at Frankton or beyond, an electric bike or scooter ride
down a well sealed track might be a practical and healthy way to get to work.

If this is to come to pass, it will require the input of NZTA. NZTA's responsibilities do not stop at
roads. Active transport, as any method of transport other than travelling in a motor vehicle or
motorbike, is a recognised form of transport supported by the transport agency. NZTA is supportive
of active transport and the issue of sealing the tracks has been broached with them. I think the time
has come where we need to push harder on this as another viable method of arresting congestion
on our roads.
We've had an enormous amount of success with our local $2 bus in and around Wakatipu and it just
goes to show what can be achieved with good solutions. I think sealed commuter tracks are perhaps
one of the next steps which will make a big difference.
If there's one benefit from sitting in the Ladies Mile congestion, it's some time to think about what
we need to do to alleviate the problem.
If we don't, I'll soon find that biking from Lake Hayes to town is faster than driving the car.
Read: Our story detailing the proposed new Urban Cycle Trail Network for Queenstown.


---