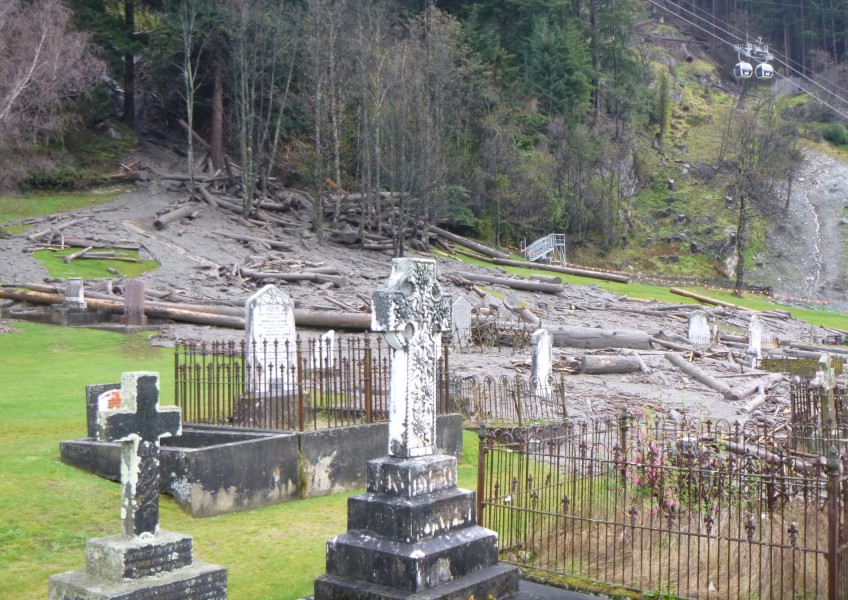 QLDC says cemetery restoration work to start tomorrow - Friday Nov 3
Nov 02, 2023
---
The Queenstown Lakes District Council will start cemetery restoration work tomorow (Nov 3) in the wake of widespread criticism from the community and relatives after a five week delay.
A whakawātea ceremony is being held at the Queenstown Cemetery/Urupā tomorrow to mark the start of restoration work after recent storm damage.
A whakawātea is a ceremony to clear the way for the work to commence.
Queenstown Lakes District Council is hosting the ceremony in partnership with Kāi Tahu mana whenua and with the support of Skyline.
On the night of Thursday 21 September, a severe weather event led to flooding and debris flow. The substantial rainfall resulted in a portion of Queenstown Cemetery being covered in debris carried down from Ben Lomond Reserve which impacted 207 of the cemetery's 1,643 plots.
The whakawātea is open to the community and begin at 9.00am tomorrow at upper Brecon St next to the cemetery. Guests are asked to arrive by 8.45am and take their seats.
After the whakawātea, work inside the cemetery will commence. Remediation above the cemetery to ensure the area is safe for work to begin has now been completed.
The intended timeframe for restoration work is as follows:
October to early-November: Uphill risk mitigation above cemetery.
Early-November to mid-November: Larger debris preparation and removal.
Mid-November to early-December: Further silt and smaller debris excavation.
Early-December to January: Detailed cleaning & monument restoration.
January: Target for completion of restoration.
After restoration work is completed, a reopening ceremony will be held.


---