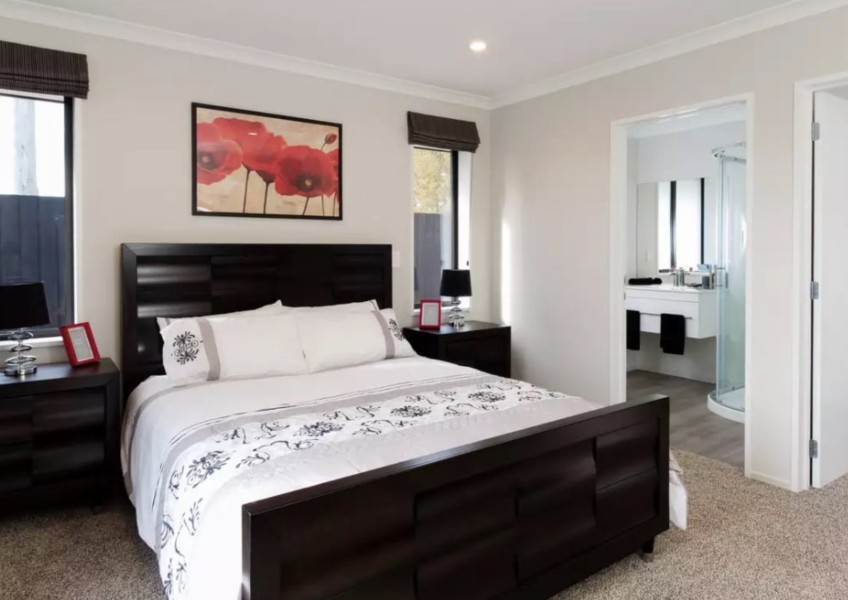 QLDC says $1,550 a week Shotover rental house may be illegal
---
There was considerable online outrage earlier this week when a Hamilton based property investor, who also operates as an immigration agency, advertised a soon-to-be finished Shotover Country house for $1,550 a week. The house is listed as being at "25 Hedley."
The house is unusual in that it seems to be designed purely as a commercial rental unit with five identical en-suite bedrooms. The original social media post also referred to another new 5 bedroom house for rent at $400 a room - or $2,000 a week.
Crux emailed the owner, Benjamin Neil Stewart De'ath of Hamilton, asking for more information about the property but has received no reply.
Today Crux heard back from the Queenstown Lakes District Council, saying that the property was consented as a private dwelling and would need a change of use permit under the Building Act if it was to operate as residential visitor accommodation. Interestingly, QLDC also supplied Crux with the overall Resource Consent conditions for the entire Shotover Country subdivision. The conditions do not allow Visitor Accommodation.
To be clear, Crux is not claiming that Mr De'ath is doing anything wrong but there's considerable public interest in the situation given current traffic and infrastructure presssures in Shotover Country.
The owner is renting the house(s) through SNB Holdings that lists its business type as Residential Property Rental. Mr De'Ath is also a director of a house building company - Casa Bouwen Ltd - and a multi-office immigration agency - The Regions.
Here's the full QLDC response - Crux will be asking if they will be enforcing these restrictions on this and other properties. Of course the owner might be renting out the rooms to Queenstown workers who are staying for three months or more - but that still raises questions about parking and what use of this type of house is actually allowed by QLDC. Is it a commercial operation or not?
"The building consent for the house in question was issued for a single residential dwelling with an attached garage. It has been consented as SH (risk group) i.e.; a private dwelling. For the property to operate as a commercial premises, such as a residential visitor accommodation, a change of use would need to be applied for as per section 114 of the Building Act 2004.

"No resource consent exists for this property to operate as Residential Visitor Accommodation. Nor is it registered as a homestay. This site is consented through SH160139 (attached for your perusal), which prohibits any Visitor Accommodation activity on that site.

"However, it appears this property complies with the District Plan, provided the tenants are staying for longer than 3 months."
Main Image: Another of the rental ads images - depicting one of the five bedrooms in the house.

---