QLDC rates to rise by average 14.2 percent
---
The Queenstown Lakes District Council's newly adopted annual plan will push property owners' rates bills up by an average 14.2 percent.
The vote to pass the annual plan was not unanimous, with Queenstown-Whakatipu Ward councillor Niki Gladding voting against the motion.
At the meeting she said she was concerned councillors had not had the opportunity to go through the budget for the year ahead line by line, and that was a failing of both council staff and elected members.
"When I look at what other councils have done, that concerns me."
However, the council's finance manager Stewart Burns defended the process, saying there had been ample time for elected decision makers to consider and debate the draft plan.
It wasn't feasible to do as Ms Gladding had suggested as the budget contained "thousands and thousands of lines", he told councillors at today's meeting.
"We summarise the information for you."
But Ms Gladding argued that without the figures broken down it was impossible for councillors to make any suggestions on potential savings.
She said she had "huge concerns" councillors hadn't looked at budgeted increases to costs for staff salaries and wages and professional services or at other significant programmes of work, outside of capital works, that could have been reduced.
"There's plenty, and we just haven't gone through that exercise."
Ms Gladding questioned another last-minute change - a $470,000 increase to a grant given to regional tourism operators, which will reinstate funding which was decreased due to Covid-19, saying she wasn't convinced it wouldn't simply end up being spent on advertising.
Another cause for concern for the councillor: an approximate $19 million cost overrun the council was asked to approve for a Three Waters project in Kingston without, she said, "any information".
However council chief executive Mike Theelen assured councillors just because the figure was allowed for in the budget for the year ahead, it didn't follow through that it would be spent without further approval.
It was highlighted by the council's corporate services manager Meaghan Miller that council staff should be thanked for their diligent work to bring what was initially flagged as a more than 19 percent rates hike down to where it now sits.
Mr Burns said "external inflationary pressures" and "very large leaky building claims" were the main explanations for the "higher than where we would like" 14.2 percent rise - an increase on the 13.6 percent consulted on during the annual plan process.
However, ratepayers should remember the figure is just an average - some households in the district can expect to pay a larger slice of the rates pie.
There were 301 submissions received during this year's annual plan consultation process, more than twice as many as last year.
By ward, Wānaka residents and ratepayers appeared the most vocal, with 103 respondents indicating they were located in that council ward compared to 52 from the Queenstown-Whakatipu and 15, Arrowtown-Kawarau.
There was one significant win for a specific group of submitters as fees for council services and facilities were also signed off on today, with proposed fee increases to hire swimming lanes at council-owned pools across the district reduced.
Commercial pool users were in shock at the draft annual plan's proposed 74 percent price hike for lane hire, telling Crux upon hearing the news they considered it too steep.
Their views were taken onboard, and only an approximate 30 percent rise was passed.
It is a double-whammy for ratepayers this week - Queenstown Lakes District residents will also be paying more for regional rates after the Otago Regional Council approved a 22 percent rates rise at its meeting in Dunedin yesterday.
Read more: QLDC rates bombshell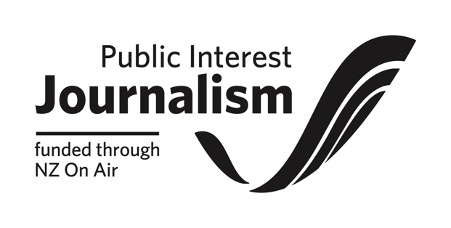 ---