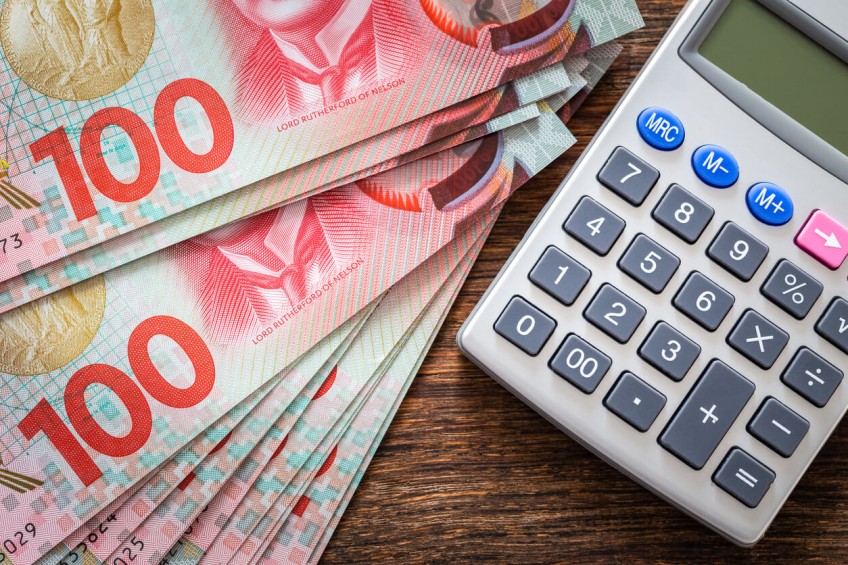 QLDC projects $479 million in debt by June
---
Editorial/Analysis
Council debt is not something most people spend time looking at – so Crux has done it for you.
The amount that the Queenstown Lakes District Council expects to owe at the end of June next year is $479 million - right now, it owes $337 million. So, how do these figures stack up against current guidelines and other councils' debt, and where is the money being spent?
The first point to note is that Crux asked to speak with QLDC chief financial officer Stewart Burns on the subject of debt and to ask a number of basic questions. However, Crux was informed by the council's communications team a conversation with Mr Burns wasn't possible and, instead, we were supplied copies of the council's Annual Report and Annual Plan, with some page references to debt issues.
So – we apologise in advance for the absence of QLDC commentary on these numbers, but we did ask!
The council's spending $17 million a year paying its debt back (so, that's principal repayment as well as interest).
By way of comparison, Dunedin City Council's debt at the end of June – with double the QLDC population – is projected to be $440 million ($39 million less than the QLDC's) and Hamilton – with a population triple that of the QLDC's - $772 million.
One of the best benchmarks of how much councils can or should borrow is the level of debt at 200 percent of income. The QLDC's debt is projected to reach a 227 percent debt to income ratio in the Annual Plan period. The QLDC is not alone in projecting a rise above the 200 percent benchmark – but the average across all councils was forecast by Infometrics to be 205 percent.
Crux took a look at what our money is being spent on. Here's the key items from QLDC's 2022-2023 Annual Plan:
Transport/Roads - $97,210,118
Storm Water - $15,770,115
Lakeview and development - $5,290,862
"Knowledge management" - $1,980,240
"Other" – includes $500,000 for a Wanaka Airport Masterplan and $2 million Qtown "growth corridors" - $3,064,425
Parks - $12,478,036
Waste Management - $4,383,347
Venues - $7,727,963
Waste water - $50,590,361
Water Supply - $45, 360,579
Total QLDC spend - $244,256,579
Total QLDC Income - $277,765,000**
(**The QLDC reports in another part of the Annual Plan operating expenditure of $199,930,000 producing a "surplus" of $77,835,000. We wanted to ask the QLDC CFO to explain this to us – but as we've mentioned – that option was not available to us.)
There's also a section ("Right-sizing staff numbers") of the annual plan that says the QLDC will be spending an additional $1.8 million on 30 extra staff members to meet the "increasing complexity of the work environment."
We're keen to deliver you more detail as part of an interview with the council's CFO. We'll keep pushing for that interview.

---