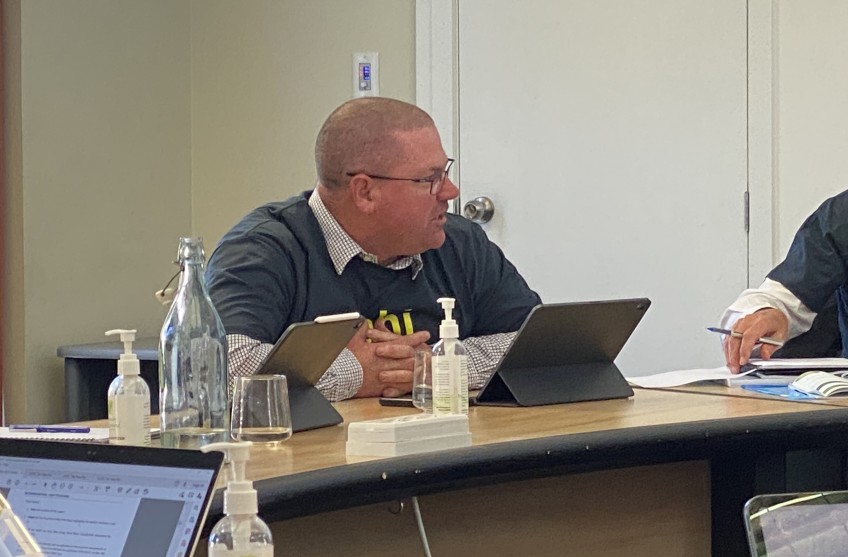 QLDC plan "death knell for the Upper Clutha" - Quentin Smith
---
Councillor Quentin Smith launched a stinging attack on the QLDC's 10 year Long Term Plan (LTP) this afternoon calling the way it apportions Queenstown and Wanaka funding the "death knell for the Upper Clutha."
"I can't be honest to the commitment I made to the Wanaka community in supporting this plan" he told councillors as they debated adoption of the draft LTP that sets budgets and strategies for the next 10 years.
Councillor Smith claims that spending between the two towns is not split fairly, with uneven funding being applied in such areas as public event facilities and transport infrastructure.
Smith's comments produced an instant and spirited rebuke from Deputy Mayor and fellow Wanaka councillor Calum MacLeod who said that Wanaka residents would be able to make submissions on the LTP to potentially change the planned budgets especially in areas around cycling and active transport.
"Wanaka is stronger than we have ever been" said MacLeod, adding his view that further growth and development would soon be welcome additions to the town's future.
As sparks flew between Smith and MacLeod, Mayor Jim Boult threw his support behind the deputy Mayor saying that he objected to Quentin Smith's "death knell" comment and in doing so he called a halt to the discussion.
Later in the meeting Calum MacLeod did question one budget item in the Queenstown Airport Corporation's financial report, asking for more details on a proposed $1.1 million spend on Wanaka airport maintenance.
Councillor Niki Gladding was also curious as to exactly when the community was consulted on the expenditure of $38 million on QLDC's ambitious Lakeview project - Corporate Services Manager Meaghan Miller told Councillor Gladding that the consultation has taken place but that she would have to research the details before being able to provide an answer.
Mayor Boult declared a "minor" conflict of interest earlier in the meeting saying that he had an advisory relationship with one of the parties involved in the Lakeview project. The declaration of a conflict of interest affected an item that was discussed during a closed Public Excluded part of today's full QLDC council meeting.
Niki Gladding also criticised the LTP for ignoring many aspects of climate change and failing to measure the emissions that various projects in the plan would produce, in spite of the council having declared a climate emergency.


---