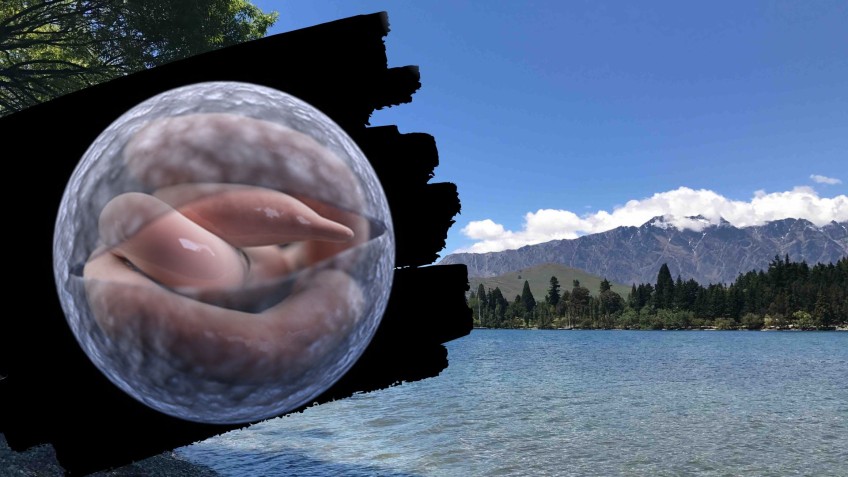 QLDC one of 27 councils breaking protozoa barrier rules
---
The country's new water regulator has today named 27 councils that do not have required barriers to keep harmful protozoa like cryptosporidium and giardia out of water supplies.
Queenstown Lakes District Council has hit headlines since a boil water notice was issued for households and businesses in the distribution area of one of its water supplies more than two weeks ago, after cases of cryptosporidium infection were confirmed there.
Within days, Taumata Arowai stepped in, issuing the council with a compliance order - the first of its kind from the regulator - forcing the council to fast-forward planned but deferred upgrades to its Two Mile water treatment plant.
Now, the regulator has confirmed just how widespread non-compliance is when it comes to protozoa barriers.
Queenstown Lakes District's drinking water supplies for Glenorchy, Luggate, and Wānaka, in addition to Queenstown's, are without an adequate barrier preventing protozoa contamination - and there are 80 others like them around the country, including in Cromwell.
The total population potentially affected by these 84 drinking water supplies that lack a protozoa barrier is 310,290 people.
Taumata Arowai head of regulatory Steve Taylor is in Queenstown today, working with the council on its plan of attack to urgently meet compliance to enable the boil water notice to be lifted.
He says action has also been taken to clearly outline to the other non-compliant local authorities the regulator's expectations.
"This afternoon, we have written to those 27 councils telling them we expect them to have a confirmed and funded plan agreed by 30 June next year".
It is the view of Taumata Arowai that timeframe fits in with the next annual budgeting cycle for councils across the country and allows time to ensure the right kit for the type of supply, while also setting a clear deadline so that communities know when a barrier will be in place.
The deadline is different, depending on the source of the water.
Surface water supplies - lakes and rivers, for example - have a higher risk of contamination, so councils relying on these sources are being given a shorter timeframe for compliance - by the end of 2024.
Meanwhile bore water supplies are being given an extra year, with appropriate barriers to be in place by the end of 2025.
"In our letter, we have clearly set out our expectation - that drinking water suppliers must meet the legislative requirements of the Act and continue to provide safe drinking water to their communities," Mr Taylor says.
"We are considering what regulatory action is required should suppliers not respond satisfactorily within the timelines set out in our letter."
New regulations requiring protozoa barriers came into effect in November 2022.
Cost of compliance for some councils will reach hundreds of millions of dollars.
View: The full list of councils and supplies without a protozoa barrier


---