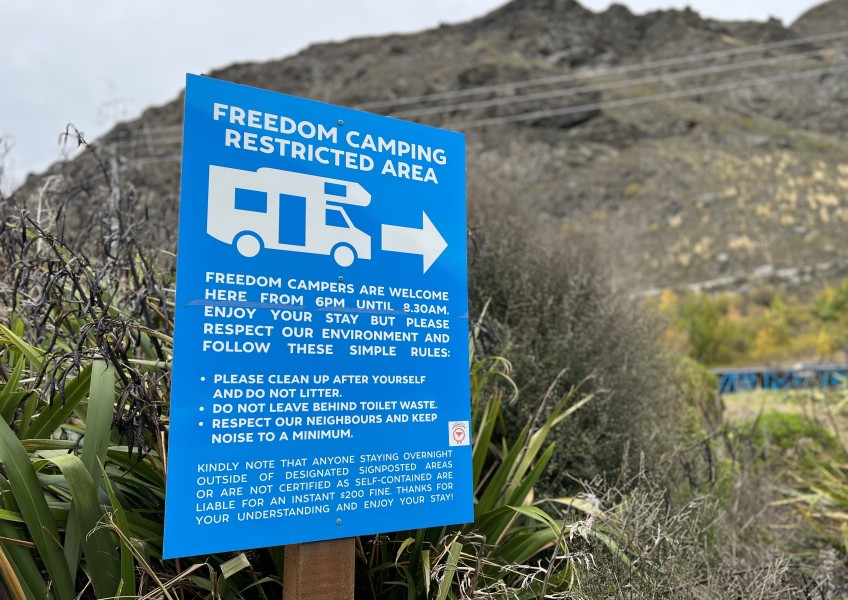 QLDC issues hundreds of unlawful fines to freedom campers
---
War has erupted between a freedom camping advocacy group and the Queenstown Lakes District Council over the dishing out of fines to motorhome owners parking up on public land.
The New Zealand Motor Caravan Association says its members have received some hefty council fines in spots they can lawfully stop for a night in a self-contained vehicle.
NZMCA property and policy national manager James Imlach says his organisation works with the Department of Conservation to ensure it clearly identifies to its members where they are allowed to stay on conservation land.
Yet members are being pinged with hundreds of dollars worth of one-off fines regardless.
He says it feels like the council is enforcing its own set of rules.
"It's a lot of money that people are being fined...And I just think it's incumbent on them to do the job properly."
An official information request by the members group shows the council has issued more than 200 fines for freedom camping in a prohibited area at the Kawarau bungy bridge carpark since December 2019.
As far as the NZMCA is concerned, the fines are invalid.
"Sometimes there's obviously a grey area around interpretation but it's pretty black and white here. They don't have the authority to do what they've done as the carpark permits freedom camping in self-contained vehicles."
For now, it appears the council is pulling back on the reins, telling Crux its enforcement team is steering clear of the bridge site for the time being, although it is likely to be back in future "at the request of DOC".
Mr Imlach says part of the problem is the signs erected at the bridge site declaring freedom camping prohibitions, as well as some others sighted throughout the district, have been put up on no one's authority - yet, the council has been choosing to enforce them.
He says in the past his organisation has made a complaint to the council and a particular set of 'no freedom camping' signs have been removed, only to then see them pop up again at a later date.
He doesn't think it is a coincidence.
"This is some sort of deliberate action they've taken here to try and discourage people from camping in places that they can actually use for that purpose."
However the council is distancing itself from any signs on conservation land, telling Crux these are the responsibility of the Department of Conservation to manage and maintain.
DOC's acting operations manager for Whakatipu Rebecca Teele says she cannot comment on the accuracy of non-DOC signage at sites across the district.
"However, we will be reviewing this and ensuring all signage is accurate."
She confirms the council has had delegated authority to make sure rules for camping on conservation land are being followed in the district since 2019.
The council says it is just doing its job in issuing fines for bad behaviour.
But it is Mr Imlach's view the council has made a decision that it doesn't really like freedom camping, and that decision is clouding its judgment.
He is expecting plenty who read this story, fed up after years of bearing the brunt of bad behaviour by freedom campers, will have little sympathy for motor homers feeling picked on.
"I'm totally aware that freedom camping is a controversial issue in Queenstown.
"But they're going out of their way to make it even harder for those that want to do the right thing."
Regardless of the view on freedom campers, there needs to be clear rules and fair enforcement of them, and that has not been the case with the QLDC's enforcement team in recent years, he says.
"For the system to function properly we have to trust local authorities will act lawfully and in good faith, even if they don't agree with the premise of the law.
"QLDC has become a law unto themselves not accountable to anyone."
He says the only recourse available to those on the receiving end of an invalid fine is to apply for a waiver or take the council to court – both lengthy, exhausting and, for the latter anyway, expensive exercises.
"Naturally, people just give up and pay the fine. I suspect this is QLDC's ploy and, because there are no repercussions, they can get away with it."
There has been plenty of work to review freedom camping rules across the country, with the Self-Contained Motor Vehicle Legislation Bill passing its third reading at the end of May, all aimed at providing consistency for travellers and protection for local communities and the environment.
Mr Imlach says the QLDC feels like an "outlier" with its approach.
"I'm not aware of any other council that's doing this.
"If we've got a local authority that's allowed to operate beyond the scope of their powers, and outside of what everybody expects is reasonable and lawful, then we're not really all singing from the same song sheet - as an industry and government departments and local authorities, all trying to work together towards the same endgame here."
The organisation has tried to reach out the council and say ,"Look, what do we do from here?", in the same way it works constructively with other councils around the country to provide clear, accurate information to its members, he says.
"That's what we do as a good operator."
There is obviously a "bit of a tense relationship between the two organisation", he says.
The NZMCA is taking the council to court over its current freedom camping bylaw, challenging what it says is effectively a ban on freedom camping and illegal.
The case is expected to be heard in the High Court later this year.
Have a home on four wheels?
Ms Teele says on conservation land travellers can only camp at managed campsites, or freedom camp in a self-contained vehicle where they can do so legally.
Her tips: take notice of any signs and always be responsible with waste - carry in, carry out, so no trace is left.
DOC sites that are prohibited or restricted for freedom camping can be found on its website.
Main image (Crux): The bungy carpark is conservation land and self-contained vehicles can stop there for the night, so why has the Queenstown Lakes District Council issued thousands of dollars of fines there in recent years, the New Zealand Motor Caravan Association asks?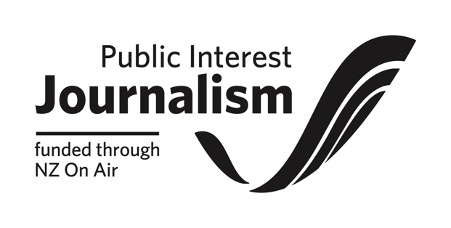 ---