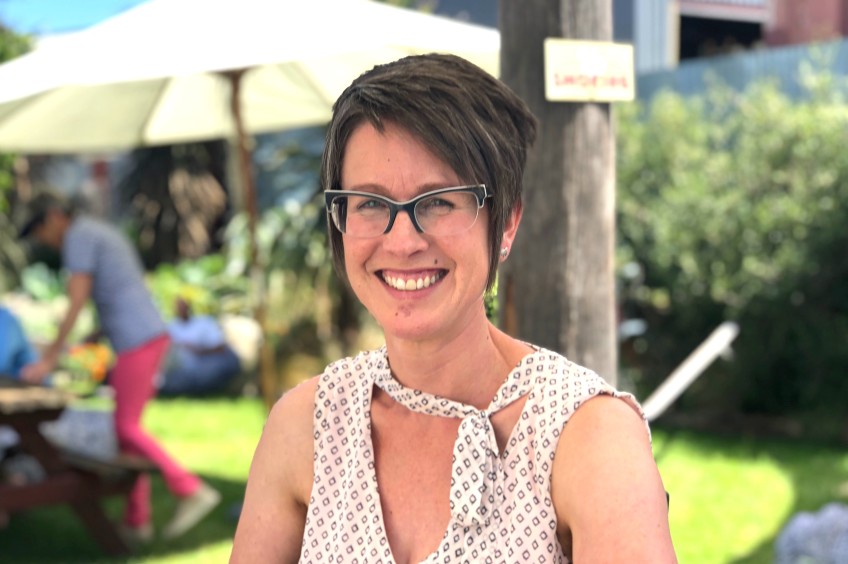 QLDC forced to release Niamh Shaw's highly critical email
---
An email from Councillor Niamh Shaw that is highly critical of the Queenstown Lakes District Council has been released to Crux after intervention from the Ombudsman.
The QLDC attempted for more than a year to prevent the email being published, even though Councillor Shaw herself said that she wanted the email made public.
Councillor Shaw stood down at this month's local body elections, after serving one term as councillor, saying "gentle revolutionaries" are needed to produce council reform.
The email was one of a number of responses from elected councillors in early 2021 to a draft QLDC media release on the council's own internal investigation into multi-million dollar "jobs for mates" procurement failures. The media release was seen by some councillors as an attempt to downplay the seriousness of the procurement failures that affected more than 300 QLDC payments a month and non-compliance with the council's own spending rules since 2016.
Councillor Shaw's email can now be published. Here it is in full:
"In its current form, I believe this media release will exacerbate the public's distrust of council, prolong the discussion, and result in greater long-term damage to this organisation across all levels.
"I am fundamentally opposed to underpinning this media release with the internal report. Am less concerned that it will be assigned little value by anyone external to council, than that it potentially compromises the staff member asked to assess an incident that occurred within his own department.
"As stated from the outset, I believe the only way to get in front of this is to announce we are commissioning an external, independent review, of not only ZQN7 but other contracts - before we are forced to do so. As alluded to in Monday's workshop, the Audit & Risk Committee does not have the resources to conduct the level of review required.
"I don't require or even expect agreement - long live democracy! - but I will be holding that line."
Source: Councillor Niamh Shaw, email on February 17, 2021 to Mayor Jim Boult, CEO Mike Theelen, QLDC councillors and senior staff.
Speaking to Crux today Ms Shaw says that there need to be changes in the way the QLDC communicates with the community.
"I fought for better communication for over three years in Council, both its media style and how Council chooses to engage/consult on issues. QLDC's comms strategy could be vastly improved and I believe this sentiment is reflected in feedback from our community."
Councillor Shaw's email reflects the already released email from Councillor Niki Gladding, responding to the same 2021 draft media release.
"We would do better to say we apologise to the community - we have slipped up. The (Procurement) Guidelines were not followed and what's more the belief that for projects under $50,000 could be procured by a sole supplier without a procurement plan may have been more widely held. So there may well be other instances where this has occurred...but it doesn't automatically follow that the ratepayers have not had value for money. The AFRC may choose to investigate this further etc...
"And I would thank Crux for bringing this to our attention, apologise for taking so long to address the issue and reassure the community that we are now taking the time to make some much needed improvements to our practices.
"We also need to acknowledge and address the huge cost overruns and the splitting of the contracts as those were (valid) issues raised by Crux.
"Be humble, not defensive, and show that we have learned...If it goes out as is I can't support it."
Source: Councillor Niki Gladding on February 16, 2021 to Mayor Jim Boult, CEO Mike Theelen, QLDC councillors and senior staff.
The QLDC is still refusing to release a large number of emails to Crux in spite of the current Ombudsman's investigation. One other email that has been released is a one sentence reply from Mayor Jim Boult to all the councillors back in February 2021, on the draft media release, where he asks CEO Mike Theelen, QLDC Corporate Affairs manager Meaghan Miller and Governance/Comms manager Naell Crosby-Roe to "correlate and then recommend a way forward".


---