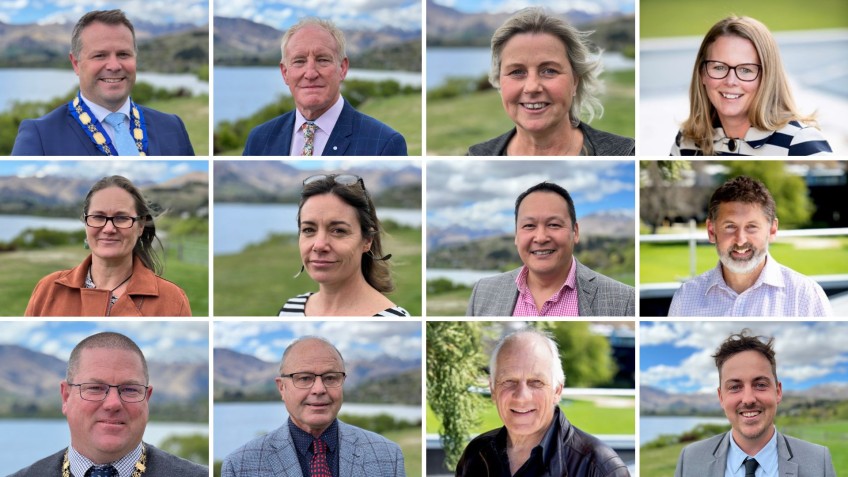 QLDC councillors consider resigning over secrecy and lack of consultation
---
Analysis
Over the past few months Crux has become aware of some elected Queenstown Lakes District councillors saying privately that they might resign from their roles rather than keep banging their heads against what they see as a brick wall of obstruction and secrecy.
Crux understands that the only thing preventing such resignations is a reluctance by the councillors to hit the community with the $60,000 cost of a by-election.
None of the councillors is willing to speak on the record for fear of a Code of Conduct complaint from council chief executive Mike Theelen. There has even been talk of Mr Theelen threatening to bring a personal grievance complaint as an employee against what he sees as "bad" councillors (technically his employers) who refuse to fall in line with the views of the Executive Leadership Team (ELT).
Councillors say they have been blocked from influencing key commercial contracts (including Lakeview) and that mayor Glyn Lewers is not only failing to communicate with the community but with elected members as well.
"We are being kept in the dark", one councillor told Crux on the strict condition of confidentiality. "We don't even understand what our role is any more."
The view of the disillusioned councillors, who make up to 50 percent of the total of elected members, is that they have no ability to change anything. Recently they have been told that "rocking the boat" would have a negative effect on the mental health of council staff.
Some are so resigned to having no ability to carry out their elected roles that they have resorted to acting as "reluctant ambassadors" for the QLDC in the absence of what they see as the mayor fulfilling his full-time paid role.
Crux has also heard from a number of established local business owners that they are furious over the mayor's handling of the recent dual crises of cryptosporidium infections and flood damage. The business owners say that they've been hit by a "tsunami" of cancellations that have resulted from what they see as poor council communications.
Another issue that business owners have expressed concern over is the role of Richard Thomas as an external influencer over Mayor Lewers. Mr Thomas has existing or past links to Destination Queenstown and the Queenstown Chamber of Commerce as well as being a director of Skyline Enterprises, a former owner of the Mountain Scene local newspaper and former president of the New Zealand Community Newspapers Association.
Crux understands Mr Thomas was a key member of a small private business group that played a central role in the election campaign of Mr Lewers.
Mr Thomas is the son of former Skyline chairman and shareholder Barry Thomas, who has featured in the NBR rich list with an estimated fortune of $130 million. Barry Thomas is the founder of the local Mountain Scene newspaper, since sold to Allied Press, the publishers of the ODT.
The QLDC chief executive is currently on a month's holiday in Europe after receiving an eight percent pay rise, bringing his salary to $415,000.
The office of the Ombudsman has recently told Crux they have launched an investigation into reported failures of the QLDC to comply with the Local Government Official Information and Meetings Act (LGOIMA) after numerous refusals over recent years to reveal details to Crux of public expenditure and decision-making processes.
In the words of one councillor, "the mayor and the CEO are as thick as thieves" avoiding the separation between management and governance that the entire machinery of local government depends on.
The Local Government Act (2002) states the following principles for Local Government.
Governance principles:
A local authority must act in accordance with the following principles in relation to its governance:
a local authority should ensure that the role of democratic governance of the community, and the expected conduct of elected members, is clear and understood by elected members and the community; and
a local authority should ensure that the governance structures and processes are effective, open, and transparent; and
a local authority should ensure that, so far as is practicable, responsibility and processes for decision-making in relation to regulatory responsibilities is separated from responsibility and processes for decision-making for non-regulatory responsibilities; and
a local authority should be a good employer; and
a local authority should ensure that the relationship between elected members and management of the local authority is effective and understood.


---