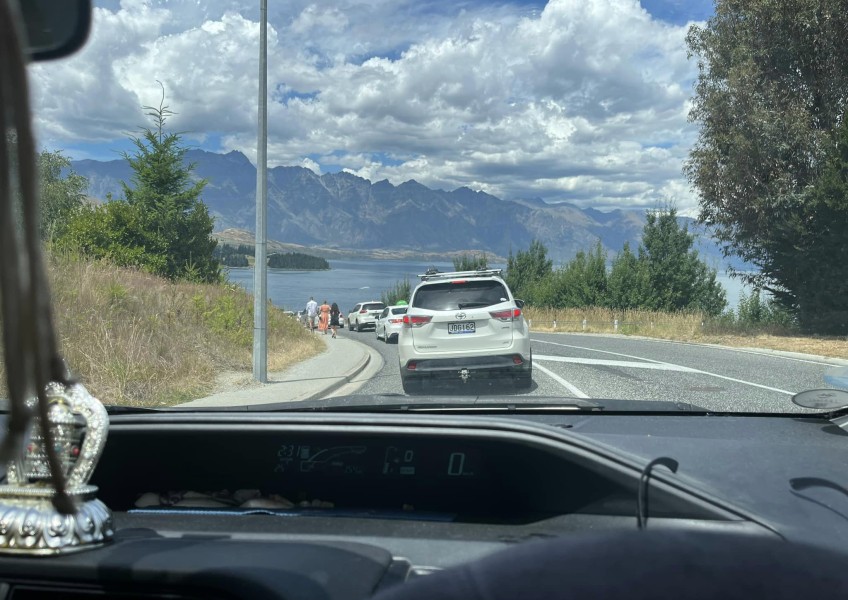 QLDC blames Lakeview road works and tourists for traffic gridlock
---
Social media was covered today in complaints from residents trying to get into the Queensotwn CBD from Glenorchy, Sunshine Bay and Fernhill. Some said it took almost an hour to cover less than two kilometres.
Crux asked QLDC if they could explain the problem and what was being done to avoid a similar situation happening again. Here's their response in full.
"Today's traffic congestion was caused by a number of factors. Lake Street was closed as work was about to restart on the Lakeview infrastructure installation.
"This work will now begin a little later in January so the street will reopen."
"We'll provide an update on social media when the road is set to close again."
"There was also increased pressure on a pedestrian crossing on Shotover Street. As you'll know, town is really busy at the moment so the additional pedestrians crossing here meant traffic was grinding to a halt.
"Stop/Go has been put in place on the crossing to support the flow of traffic, which we understand from local operators is now moving more freely, and will be back again tomorrow morning."
Source QLDC, January 10, 2023.

---