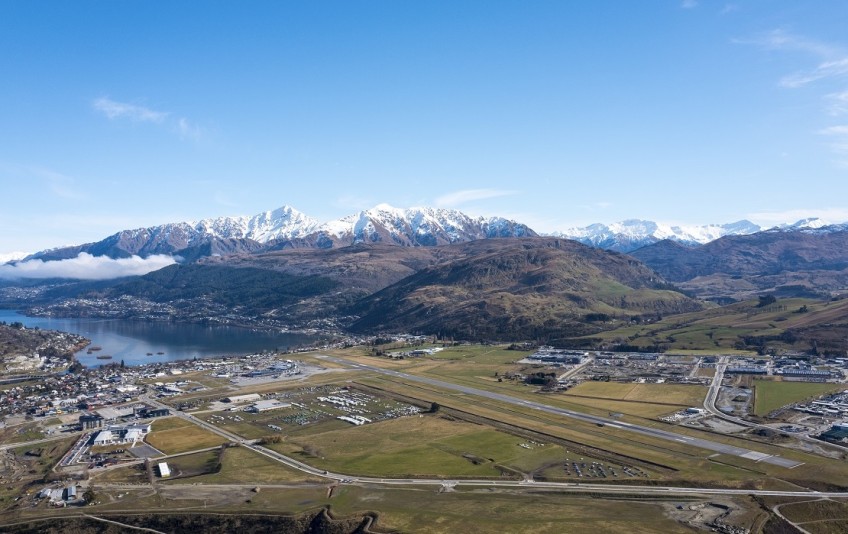 QLDC airport guidance for Qtown expansion, Wānaka - and handling Tarras
---
In a Statement of Expectations to be tabled to councillors this Thursday, QLDC proposes the Queenstown Airport Corporation (QAC) provides certainty to the community on the question of crucial Air Noise Boundary expansion for the next ten years.
The document however does not address the fact that as modern aircraft become quieter, air traffic could grow dramatically within the current noise boundaries.
The council document does however point to the QAC looking at the potential commercial utilisation of "bare/spare" land. This point is likely to reference areas such as Lot 6 that were purchased recently for planned expansion before the full force of the Covid pandemic became apparent.
Here is the full list of the QLDC proposed guidance to the QAC, that in due course the council will expect to be recognised in the QAC's annual Statement of Intent (SOI). Councillors will then vote on whether to accept or change the SOI.
QLDC reinforces the expectation that QAC will undertake strategic planning in the form of a Ten-Year Plan and a Master Plan in 2022.
As a key priority for QLDC, sustainability and the reduction of the QAC's carbon footprint (in line with QLDC's targets) will be strong drivers for the strategic direction of Queenstown Airport (including a commitment to work with and influence strategic airline stakeholders in the pursuit of carbon reduction objectives and technologies). This includes a requirement to understand Climate Change risk, including financial and legal.
The QAC Ten-Year Plan should offer certainty in relation to the Queenstown Airport Air Noise Boundaries for the next ten years.
The Ten-Year Plan will not contemplate or plan for the introduction of wide-bodied jets to Queenstown Airport.
The Ten-Year Plan will consider potential commercial/viable utilisation of bare/spare Queenstown Airport land.
QLDC reinforces its expectation that the protection and future use of the Arranmore Farm buildings will be included in the Ten-Year Plan and Master Plan.
The Statement of Expectations document then goes on to address the question of the future jet traffic into Wanaka airport and addressing the challenge of a new international airport at Tarras.
"As owner of Wanaka Airport, QLDC acknowledges the relationship with QAC to continue with the day-to-day management of the airport. Although not entirely pertinent to the QAC, to note QLDC is not contemplating or planning for the introduction of wide-bodied jets to Wanaka Airport.
"QLDC looks forward to continuing to grow its positive, distinct working relationship with the QAC in relation to both Queenstown and Wanaka Airports. Although the QAC Statement of Intent's focus will be Queenstown, both airports remain critical assets that collectively offer a lifeline for the recovery of the district in a post-Covid era.
"In particular QLDC will want to see QAC protect the value and operational priority of Queenstown Airport in the context of the proposed international airport at Tarras. Finally, the SOI should be built on trust and professional integrity to strive together for the best outcomes for our community."

---