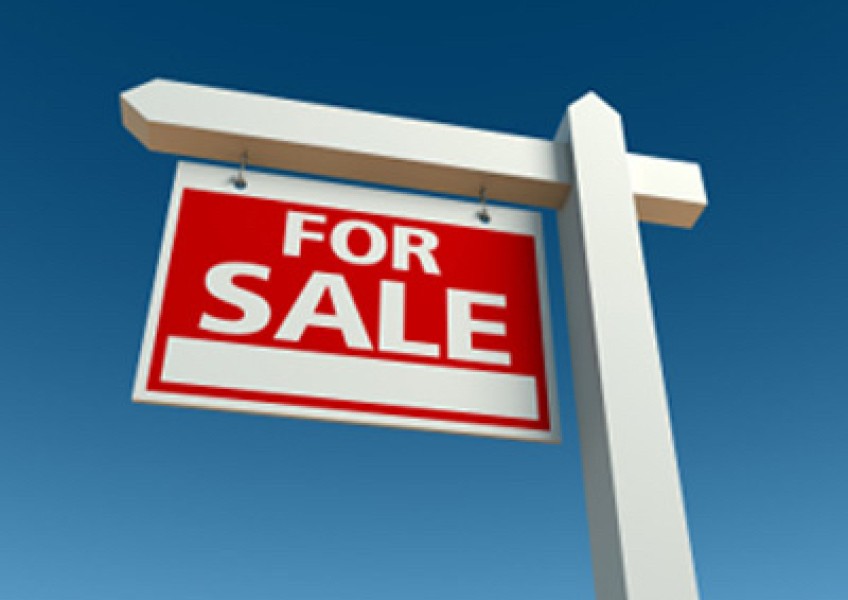 Property market view: from an agent who works for the buyer
by Nicky Ramsden - Jun 21, 2018
---
Nicky Ramsden, a Wanaka-based real estate agent who works for buyers rather than sellers, gives her view on the current property market...
The property market seems to be in a really interesting phase at the moment.
At a time when the real estate cycle should, in theory, be levelling out, the prices seem to be teetering and trying to decide whether to level out for a period, or continue on a slower hike upwards.
Many factors are affecting this scenario, the most significant of which is the supply versus demand equation and this is the case on both sides of the hill.
The sales volumes have levelled out, but this is a reflection, I think, of the numbers of properties available.
Any reasonable stock is under offer virtually as soon as it comes to the market, at a great price for the vendors. Other properties are tending to sit for quite a while. Modern properties, particularly newer builds, are proving most popular for their advantages of low maintenance, easy care and warmth.
Properties under $1 million are being snapped up with multiple competing parties inflating their prices in some instances.
There has been a recent flurry of expat and foreign couples about. Some, no doubt, keen to buy before the new foreign buyer's legislation comes into effect this December. This has driven demand, particularly for properties around the $1 million mark.
The 2018 median house price in our region is now $1,152, 500, compared to five years ago when it was $600,000.
Many New Zealand holiday home buyers are getting in now in case the market doesn't slow down, commenting that they should have done it three years ago and ruing the fact that they didn't.
At the premium end of the market, a few properties have sold at and above valuation to buyers living overseas.
Lifestyle properties which have a desirable aspect or particular quality are being snapped up and often at a premium. It is hard for buyers looking in this area of the market anywhere within the region.
Statistically, the sales figures indicate that, like Auckland, our proportion of offshore buyers is larger than in the rest of the country, with nine percent being foreigner buyers.
Many buyers in both Wanaka and Queenstown are relocating from Auckland and Australia for lifestyle reasons. Families with parents able to work remotely and with better commuting ability, the frequency and cost of flights improving, and the prices in Auckland and Sydney making it a financially wise decision to cash up real estate in these cities.
Investors are confident and interest rates are low.
Some buyers have a good ear for commentary on the financial markets. They're hearing of a potential global economic slowdown and the affect that this may have on the property market.
They're also aware of the possible impact of any changes on the ability of foreigners to invest in New Zealand. Both of which may impact on future property liquidity. Having said this, the views, mountains and lifestyle aren't going to go away and nor are the tourists, which are driving the local economy.
Although build costs have increased substantially and tradespeople are booked out, building is, for some buyers, a viable and appealing option.
So, with values at historic highs, many potential buyers waiting for stock to improve and to see what the pending legislation for foreign buyers does to the market, it is tricky to say for sure where the market will track in the coming months, when we come out of this traditionally quiet period.
Nicky Ramsden is a Wanaka-based property acquisition specialist, helping buyers to find properties in the Southern Lakes region. Growing up on a North Island sheep farm, Nicky then studied physiotherapy which she practiced for many years before studying wine-making. Meeting her husband Andy drew her to Wanaka 16 years ago where she has lived ever since, along with their nine-year old son Jonty. Noticing the number of friends or acquaintances trying to buy properties and recognising how ill-served they were when it came to accessing information, the true scope of the properties available, and how to achieve a purchase, Nicky completed the Real Estate Institute of New Zealand qualifications with the sole intention of establishing a business to assist such buyers. When not working at Buyer's Agent NZ, Nicky helps Andy with his sheep breeding ventures and is involved with the Wanaka Primary School.


---