PM, Ministers plan Labour strategy in Arrowtown
---
Prime Minister Jacinda Ardern has quietly flown into Queenstown this weekend to join southern Labour Party MPs at a regional conference in Arrowtown.
The prime minister spoke to Labour Party faithful at the event, which was also attended by all the party's South Island-based MPs.
Speaking to Crux from the gathering, Labour List MP and Cabinet minister David Parker says the party chose to host its latest regional get-together in the district in recognition of the tough deal it's been dealt by the Covid-19 pandemic.
"It's had a hell of a time, in parts – obviously the rural sector has been going gangbusters. But the tourism sector has been hammered by Covid.
"One of the reasons we chose to have our conference here this time was to really show solidarity with the challenges that the region has faced."
The government had offered support where it could make a difference, he says.
"We've tried to be supportive with infrastructure projects...and with wage support and help for the tourism industry.
"Even though everyone recognises that it can only help so far."
In his view, a thriving Queenstown is good for everyone.
"It's obviously a big earner of foreign exchange.
"Obviously, that's been slowed down a bit by Covid, but it's a very important part of New Zealand to the New Zealand economy."
As Minister for the Environment Mr Parker has overseen several local projects given fast-tracked planning privileges – notably, Silverlight Studio's Wānaka movie park, the Queenstown arterial road route, the massive Lakeview project, and the Ladies Mile development.
Although he's quick to establish he's been the "gatekeeper" on that process, not the decision maker in respect of the underlying applications.
He stands by the government's decision to allow the developers behind these projects to sidestep some planning steps, including wider public consultation.
"The purpose of the fast track legislation was to bring forward jobs in a Covid environment that was expected to have high rates of unemployment.
"We didn't want people to be able to say that the government was holding back the jobs that a place like Queenstown so desperately needed and at a time when people were being laid off...and there were a lot of people doing it hard.
"And we were deliberately broad in the sorts of projects that could be approved, because no one was altogether sure what parts of the economy were going to shrink as a consequence of the downturn in tourism.
"So that's why we put things like the Silverlight Studio to a fast track panel, as well as some subdivisions and the road realignment in Queenstown."
The government also has big plans for an overhaul of the Resource Management Act process, although plans to sub it out for three replacement pieces of legislation have been delayed.
It's another programme of work that falls under Mr Parker's watch.
Managing growth is vital for Queenstown and surrounds, and the minister agrees with that.
It's about balancing growth, with the needs of the environment and people, and that's a challenge, he says.
"The Queenstown Lakes and Central Otago area is one of the fastest growing population areas in New Zealand."
Plus, there's some of the highest house prices in the country here, he says.
"It's very difficult for low and middle income people who haven't got a house.
"Land supply is an incredibly important issue when it comes to affordability of housing.
"So, as a government, we've been trying to enable more housing development through less restrictive planning rules.
"Obviously, you've also got to avoid the mistake of subdividing in the wrong place for both reasons of efficiency of things like public transport. But, as importantly, you don't want houses climbing up the edge of the Remarkables and spoiling the high places.
"The higher areas that are so important to the jewel that is Queenstown – it relies upon its landscapes."
The government's done plenty of work with the Queenstown Lakes Distirct Council around planning future growth, and outgoing mayor Jim Boult has been instrumental in that work, he says.
The weekend in Arrowtown was a return for Mr Parker, who lived in the town's Nairn Street as a young lawyer in the 1980s.
"My nickname at the time was the 'hitching solicitor' because I had an unreliable car and there were no buses.
And his connection to the area goes back further.
"My mother went into labour in Frankton and I was born in Roxburgh.
"I used to be the MP up here, and I've always had a deep association with the place."
Mr Parker pushes back at the suggestion of the area as a National stronghold, potentially less welcoming of Labour Party policies.
"I didn't find that.
"The vast majority of the people you meet are polite, they're good people.
"They join service clubs...they help the kids with sport, they join the parent-teachers association. They pay their taxes and they raise their families.
"They've been supportive of us as a government. This was shown in the last election, and so we're just here to fly the flag."
While National's Joseph Mooney may be the sitting MP for Southland, at the 2020 elections Labour won the party vote, albeit by a slim majority.
Labour Party regional conferences have been held throughout the country this weekend.
As for what exactly the party faithful had talked about in Arrowtown this weekend – well, Mr Parker didn't share specifics, other than to say there had been plenty of good conversation.
"The Labour Party has remits on anything and everything.
"They're always incredibly stimulating events, where good people get together with ideas to try and make our country, which is already a good place, a better place."
Main image (Facebook): Prime Minister Jacinda Ardern is flanked by the Labour Party's southern MPs at a regional conference in Arrowtown, Saturday, May 7, 2022.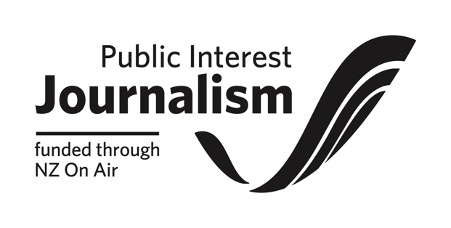 ---