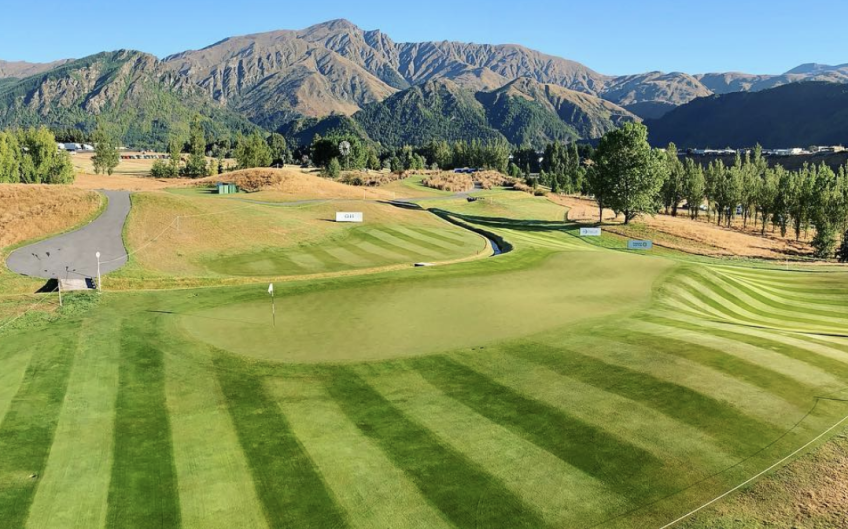 Play The Hills - and help Kate's Fund
Mar 31, 2019
---
The Hills Charity Day at The Hills next Saturday, April 6th is taking shape, with a bonus opportunity for members of the public to play this famous NZ Open course.
In addition to the members teams that will support the Kate Moetaua Endowment there's a limited number of places for non-members to take part. The cost is $200 per player, as part of a 4 person team that will contribute the total of $800 per team to the Charity Day. Every single dollar will go towards Kate's Fund. To enter, read the details at the end of this story and then just email The Hills Golf Director Craig Palmer. The entry fee includes a buffet dinner and the chance to participate in the charity auction.
Kate dedicated her life to teaching and influenced the lives of so many young people here in the Wakatipu, opening their eyes to the world of performance and helping them to gain confidence on and off the stage. Sadly, Kate passed away from cancer at the young age of 45 leaving her husband Teaukura (T) and her three young girls Anika, Aya and Malia. The Kate Moetaua Foundation will provide an opportunity for her children to carry on the work that their Mum started through distributing money to talented and aspiring young sports people and artists here in the Wakatipu to help them achieve their dreams and fulfil their potential in these disciplines.
A range of charity auction items has also been announced for next Saturday.
Here's the entry details if you want to put together a team for the Charity Day.
The tournament will be played on Saturday the 6th of April at The Hills Golf Club.
The format is Ambrose and play will begin with a multi tee start at 11am
The entry fee is $800 per team ($200 per person). Entry fee includes 18 holes Ambrose, golf cart and a 2-course buffet meal. There will be prizes for the leading teams.
Entries will be accepted on a first in first served basis. Every player must have an official handicap.
To enter please contact Craig Palmer [email protected] with the full names of your four players and their 7-digit New Zealand Golf membership numbers. Entries will be confirmed by return email.


---