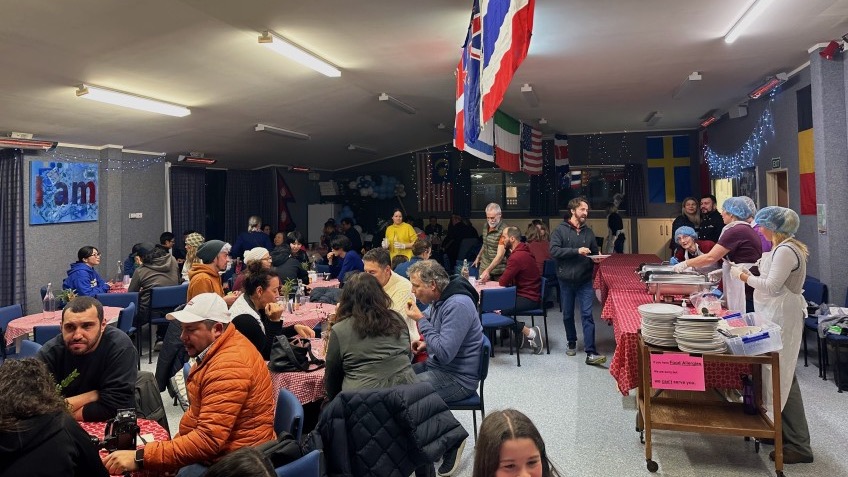 Pasta cafe's fun, free feed back for locals and visitors alike
---
Eloisa Almeida reckons some of the people who come to Queenstown's Pasta Cafe for food and company have nowhere else to go.
Plenty have travelled half a world away from the hustle and bustle of dinners with extended families or friends who have known them a lifetime.
She should know - 15 years ago, when she moved here from Brazil, the free feed in a fun space drew her in, and she's been returning ever since.
She says there is a mixture of familiar faces every year, alongside others in town just for the season before returning to their home countries.
Run by the Wakatipu Presbyterian Church every winter since 2002, the cafe serves up plates of hot pasta and sweet treats to anyone coming in for a feed.
Church minister Ian Guy says last Friday volunteers served up 150 meals, a "record for recent years" but on par with pre-pandemic numbers.
The Pasta Cafe will run again tonight, and for the remaining two Fridays in August.
He is expecting more guests each time as it tends to gain popularity through the month, based on his experience of the last 20 years of operation.
There for dinner last week were friends from Perth, Julia and Anaïs, who've come to Queenstown for the ski season - one works in retail, the other for NZSki.
They saw local advertising for the pasta cafe, and decided to give it a try, saying they'll definitely be back for future nights in August.
Minister Clay Peterson, also there last Friday, says it's always an "international event".
He remembers one year speaking with a Chinese family, with another Pasta Cafe-attendee acting as a translator.
"I would encourage everybody to come, and all the international communities to come, this is a welcoming place."
He says there's been many changes in the nine years since he came onboard, with a shift from a central Queenstown location out to Frankton a few years back encouraging more families to join in.
On the night, there are approximately 25 volunteers serving, and there is a lot of time and money that goes into the event behind the scenes, with people donating ingredients, making the pasta, baking dessert treats, washing dishes, setting up and packing down.
There is an "incredible atmosphere" at the pasta nights, Mr Peterson says, and he thinks that is why people keep coming back to serve and help out.
Among those dishing up last week were Oregon-based Sophie Roberts, here in Queenstown for a few months as part of a mission trip, and third-year volunteer Merton Brewster.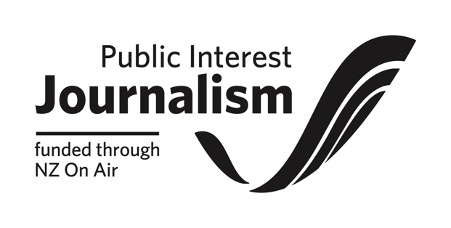 ---