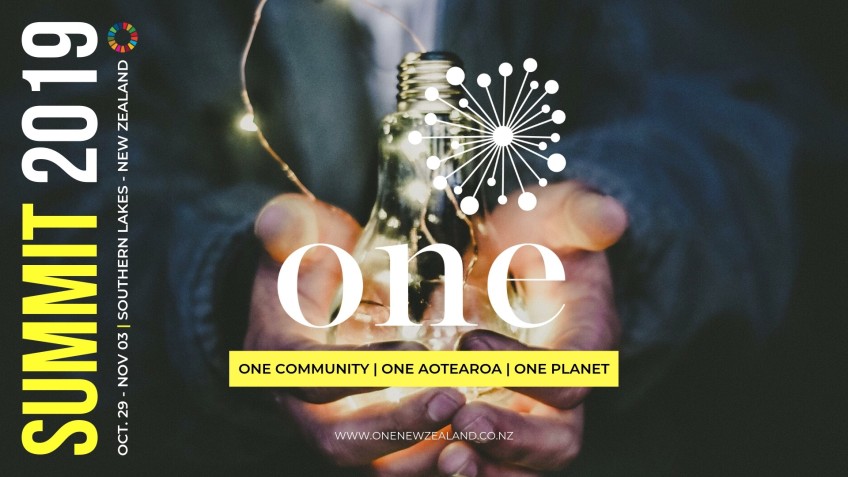 ONE climate summit for Q'town and Wanaka
---
Whether or not we know what it looks like or how to act on it, sustainability is on everybody's mind these days. According to Monique Kelly, If we really want to reach a climate zero future, business as usual is not enough. Kelly is the co-founder of not-for-profit ONE New Zealand, and says that it's time to be looking at whole systems change.
That's the focus for this year's ONE Summit, a six day event organised by the Wanaka-born organisation. This is the second year for the summit, which includes talks, workshops and activities on climate and sustainability. It will be held across Queenstown and Wanaka from October 29 to November 3.
With the underlying mission being to move our region towards the global Sustainable Development goals, the summit will include ideas shared from both local and national experts. While these goals may be global, Kelly says the focus is on educating and transforming the community at a local level.
She says that this year, the summit has taken on a new dimension. It's not just about climate change either, but all the systems that our community is woven from. The future of farming, sustainable tourism, protection of our water sources, energy, investing for good, democracy in the 21st century, health and wellbeing and how to create a self-sustaining economy are all subjects that will be explored.
"It's an opportunity to take a good look at where we are at with our emissions targets, connect with the vision we have of this district for the future and see how we can use existing know-how and innovative thinking to transform our community and economy from the ground-up."
In particular, Kelly says that the event will be an opportunity to see and showcase the action of working groups that sprung from 2018's summit. The Building Better group, for example, has been formed by people within and outside of the construction industry.
Their goals are not just environmental, although reducing the huge amount of waste generated by the sector is a big one. Alongside architects, builders, designers and council members, mental health nurses have been brought on board to try and tackle the industry's high suicide rates. The construction sector currently has the highest rate of suicides in the country, with our region included.
Meanwhile, Wanaka Hospo Goes Eco group (which actually started just before the first summit) will be using this year's event to launch SUC (Single Use Cup) free Wanaka. These working groups are hosting events throughout the week.
The summit programme and tickets were launched last night at Rippon, alongside a celebration of the winery being named 8th in the World's Best Vineyards to Visit awards. It was co-hosted by Ignite Wanaka Business Chamber and two QLDC staff were there to answer questions on the draft Climate Action Plan.
Local engineer Josh Briscoe says he feels like he has only just woken up to the reality of the climate crisis, and is wanting to implement an environmental policy in his workplace,
"I can afford to live in a place like Wanaka, so I've got a lot of things in my favour, which means I should really be taking the right steps and sharing the message with others," says Briscoe.
He says it's overwhelmingly clear that there's a problem, but that he finds it hard to know where to get good information about the climate crisis, which is why he's interested in the work that ONE is doing.
"There are so many things you can actually do if you know about them. And I think when it comes to spreading the message, it's about motivating, not shocking people. You've just got to find out how to convince the person next to you, don't you?"
The other co-founder of ONE NZ, Arna Craig says that to reach our global goals, we first need to start switching on light bulbs all over the region.
"Once we hit a critical mass in mind shift, change will follow. The summit is about accelerating this shift in a constructive, meaningful way through incremental citizen-led change. It only takes one word, one step or one act to start on the path to making our world a better place."
Check out the full programme and ticket options at the ONE NZ website.


---