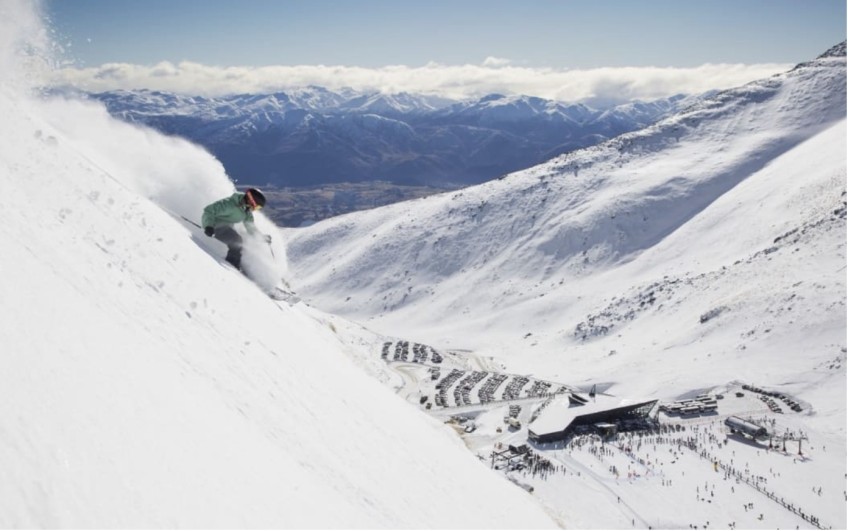 Proposed chairlift for Remarkables to deliver 60% more skiers
---
A new chairlift and two more trails could be added to the Remarkables Ski Area by winter 2024, dependent on an approved Department of Conservation application.
Skifield operators NZSki have requested to replace and realign the 30-year-old chairlift in Shadow Basin in its application for 40 years of access to public conservation land.
The existing ski infrastructure has "exceeded its working life", supporting documents to its application say.
The proposed new lift will be able to transport an extra 900 people up the hill per hour, increasing the lift's capacity by 60 percent, from 1,500 to 2,400 people.
NZSki Paul Anderson says the current chairlift was built more than 30 years ago and and the model, a four-seater, fixed-grip lift, moves far slower. The requested new lift is a six-seater, detachable, express lift, described as the "modern standard" for skiing by Mr Anderson.
This proposal comes in response to demand from the community for more ski terrain, he says. Previously he's told Crux the fields will reach capacity in as soon as five years – and that's just based on local demand.
The proposal also involves 10 chairlift towers and the deconstruction and rebuild of the bottom station on the same site. NZSki plans to place the top station at a different location, veering south of the previous spot and at a higher elevation of 1,986 metres. The new station means the development of two new trails is needed to connect with the existing trail network, as well as a 4WD access track to the top station.
The Calypso Trail will be extended by 363 metres to connect with the existing start of the trail. There will also be the Cushion Trial, beginning 50 metres from the top station and stretching 183m to connect with the Alta Chute.
All these new plans involve development of public conservation land within the Rastus Burn Recreation Reserve.
During construction, 37,800 square meters of land will be disturbed to make way for ski infrastructure, the stations, access roads, and trails. Plus, 48,856 square metres of indigenous vegetation will be removed - more than 70 percent of this on previously unmodified land. Most of it will be temporarily stored and relocated back to the side batters of the trails.
Following DOC procedure, Wildlands Consultants Ltd also conducted a lizard assessment of the proposed area – the rocky terrain is considered habitat to three native species.
Its report, authored by Samantha King, says no lizards were found, but peripatus/ngaokeoke, a velvet worm described as a "poorly understood organism", was found in the proposed spot for the eighth chairlift tower.
"Ngaokeoke are infrequently encountered in the alpine zone and may not have been previously discovered at such an elevation," Ms King says in the report.
The report recommends avoidance of this habitat area, particularly for the imposing lift tower, or that NZSki take advice from an invertebrate specialist on how to best proceed.
Mr Anderson says NZSki is proud to say they go above and beyond when it comes to its conservation and preservation efforts.
In the period between the last two ski seasons, NZSki planted 900 native trees in a one-hectare plot along the Remarkables access road, Mr Anderson says.
They've also got a hand vacuum cleaner in operation, which harvests seed from the tussock on top of the Remarkables and send these seeds away to a nursery to propagate them.
"We've got an agreement of protocol with DOC and we pride ourselves in operating way in excess of that protocol, we've done a lot of work over the years," Mr Anderson says.
NZSki's proposal for its Shadow Basin improvements is open for public submission until January 30. From there, submissions will be analysed by DOC, and any potential hearings based on the contents of any submissions will take place in February.
On the submissions page, it is outlined by the Minister of Conservation that a public proposal should not be interpreted as an intention to approve the proposal, and, instead, no determination has been made in regards to its suitability.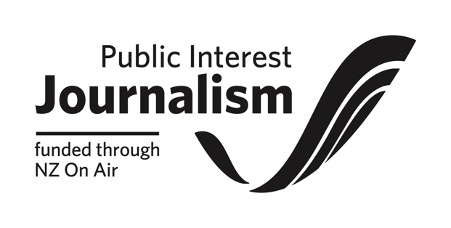 ---