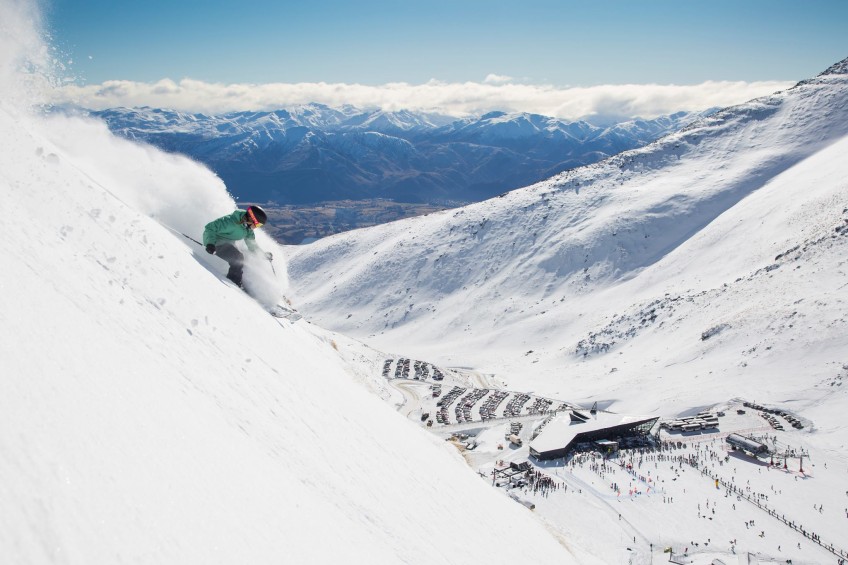 Remarkables ski tunnel still in the pipeline
---
A 230-metre tunnel through The Remarkables is still on the wish list of ski field operator NZSki, which says local fields will reach capacity within the decade.
But a group representing Kiwis who love getting out and about in the mountains says the special nature of this location is at risk if plans proceed.
The idea of a tunnel to open up backcountry terrain, specifically an area known as The Doolans, to skiers already on the Remarkables ski area, was pitched late last year to a Queenstown Chamber of Commerce audience.
NZSki chief executive Paul Anderson says work is continuing on scoping out plans for expansion but it's "very much at the early stages" still.
According to the ski industry boss, ski fields across the district are filling up, even just catering to the ever-growing local market.
"In the next five to 10 years, we think that we're going to exhaust the available ski capacity… even with our local community, we can actually run out of space."
There's a conservation management strategy for Otago, and it states a preference for new ski areas to be located adjacent to existing set-ups, rather than expanding into greenfield sites.
"So we need to look at opportunities adjacent to the existing ski areas…this is consistent with that conservation management strategy," Mr Anderson says.
But the idea of opening up public wilderness land to the ski operator doesn't sit well for now with Federated Mountains Club president Robin McNeill.
His organisation has long called for The Remarkables to be reclassified as a new national park, providing greater protection for the conservation land.
It's not just a pipedream – a review of the status of the Remarkables/Kawarau conservation area was well underway and a reclassification of the land may have beefed up controls on land use and been a vital step towards creating the country's newest national park.
However, Department of Conservation operations director Karl Bekert told Crux this week the future status of the local conservation area remains in limbo while a national process for the reclassification of stewardship land plays out.
The existing Remarkables ski area lies within the Rastus Burn Recreation Reserve, which is not being reclassified, but the proposed expansion into The Doolans may be at risk depending on the outcome.
While developing into The Doolans may seem like a no-brainer for the ski company, for the members he represents it's more like sacrilege.
"It's a good back country wilderness experience, and that opportunity for recreational backcountry skiers is going to disappear when The Doolans gets opened up."
However, the ski field operatos says it's committed to being transparent and collaborative with any plans moving forward.
"We didn't want to start any of our planning without being really open about 'hey, we're looking at this' and we've never made a secret of the fact that we would love to one day expand the ski area over there," Mr Anderson says.
"At the moment, it's an idea. And what we need to do before we make any formal application is work out exactly what that would look like.
"From DoC's perspective, they want to be very, very aware of where it will be, and what ecology or conservation values we need to protect.
"We're also conscious that there will be iwi considerations and there'll be other interest groups that we need to talk with over the next few years."
Mr McNeill says for his members to back any ski field expansion ideas they'd want a "watertight" agreement from NZSki there'd be some "pretty strong benefits" for the general public alongside users of the ski field.
"Otherwise, I don't see how we can really get started."
In the past, when there's been issues regarding access to and road use for other users of the public conservation land around the existing ski field, NZSki has run "hot and cold", he says.
"We'd like DoC (the Department of Conservation) to advocate a lot harder for recreationists.
"Recreationists have been forgotten in the past…but NZSki, when they are reminded, often, but not always, have been helpful."
Mr Anderson says a tunnel through The Remarkables and into The Doolans was actually an environmentally-sensitive option, not uncommon in other New Zealand national parks and commonplace on ski fields around the world.
"We think a tunnel is the least impactful way to access the Doolans.
"There's already existing tunnels on conservation land, for example, the Homer tunnel…In Europe, they're very common to allow skiers to travel from valley to valley."
The tunnel would be large enough to allow ski field graders to pass through, and snow would be pushed through it so skiers could move easily through it too.
"It's larger than a pedestrian tunnel. Calling it a pedestrian tunnel would be underselling it."
Opening up The Doolans would expand the skiable terrain at The Remarkables from 385 hectares to approximately 900 hectares.
"The Remarkables/Kawarau conservation area is some 30,000 hectares - what we're talking about is 600 or so out of that 30,000. So, in terms of percentages, it's tiny."
In the meantime, Mr Bekert says the Department of Conservation is currently processing an application from NZSki for ski field operations at the Remarkables.
"Like other ski field operations, this will be publicly notified."
NZSki is looking to replace its Shadow Basin chairlift and expand its base building.
Ski field growth is critical to the economic prosperity of the district, Mr Anderson says.
"The other thing on our mind is the expansion of Queenstown down that southern corridor, with the Remarkables right on its doorstep…skiing and snowboarding are prized recreational activities and we want to be able to continue to provide that to all of the community.
"We don't want to be constrained, so only a certain part of the community can enjoy access to the mountains and getting up there and having the open spaces to ski on."
Main image (Facebook): The Remarkables ski area.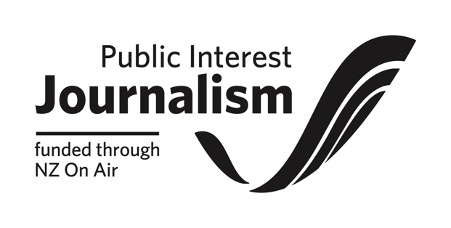 ---