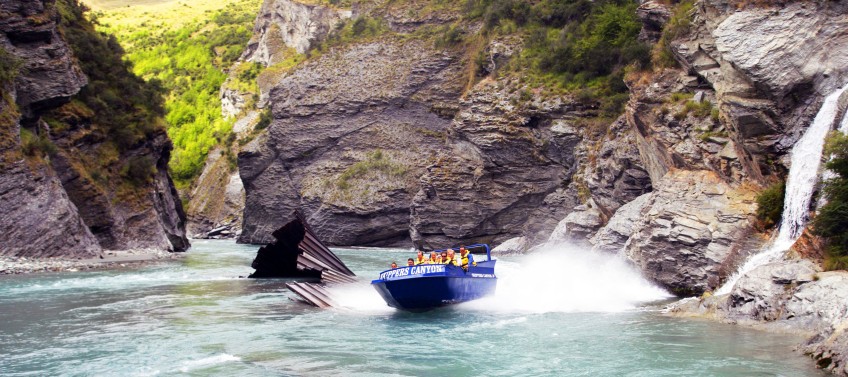 Nine hurt in Skippers Canyon jet boat crash
---
Nine people have been hurt as the result of a serious jet boat crash in Skippers Canyon this morning.
A group of tourists from Thailand is believed to have been hurt, along with at least one visitor from Canada, in the crash that involved the jet boat hitting the side of the river canyon wall.
The boat driver is reported to be uninjured and working with police and accident investigators.
One of the injured tourists, understood to have a broken leg, has been flown to Dunedin hospital with the rest of the injured group being treated at Queenstown's Lakes District Hospital. Their injuries are being described as moderate to minor.
Skippers Canyon Jet spokesperson Kayleigh Cord provided full details of the incident to media at the hospital helipad early this afternoon.
The location of the accident made the rescue effort complex, with road access being virtually impossible.
A team from the Transport Accident Investigation Commission is on their way to the accident scene, along with a separate group from Maritime NZ.
Police briefed media at the Lakes District Hospital.
It is not expected that the result of various safety investigations will be known for some time. Skippers Canyon Jet has suspended operations until further notice.
Main Image: Skippers Canyon Jet.


---