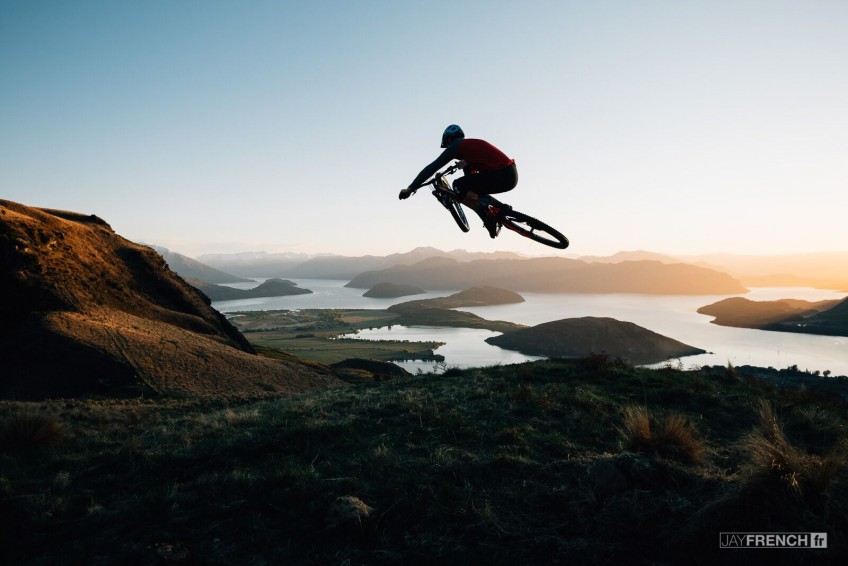 New mountain bike park for Wanaka
Mar 12, 2019
---
Here's the full details from Bike Glendhu's media release.
"A new mountain bike adventure park is set to open near Wanaka later this year.
The park – called Bike Glendhu – will eventually encompass 50km of awe-inspiring trails at Glendhu Bay, a 13-minute drive from Wanaka's CBD. Located on one of New Zealand's most picturesque farms at Glendhu Station, the eco-conscious park is designed for riders of all ages and intends to be a natural and positive shared space for the Wanaka community.
Local resident and keen rider John Wilson has joined forces with Glendhu Station owners John and Emily McRae to create the park, set to open to the public in spring 2019.
Wilson says the park is an exciting development for members of the NZ biking community, as well as locals and visitors – from young families to experienced riders.


"The Southern Lakes region is already known as a premium mountain biking destination and Bike Glendhu will further enhance this with epic trails set amongst a backdrop of mountains and lake," he says. "John and Emily are sharing their remarkable land at Glendhu Station with the public through Bike Glendhu and we can't wait to open later this year."
Construction of the trail network – designed by Tom Hey of Queenstown-based Elevate Trail Building – is now underway. It features a 3km kids loop, 7km scenic family loop, 12km trail loop, an extended cross-country trail option and multiple descending options including technical enduro, jump and flow trails. When Bike Glendhu opens to the public there will be approximately 35km of trails available for riding, with the remaining 15km completed over subsequent months.
All of Bike Glendhu's pedal-only mountain bike trails will remain as sympathetic as possible to the natural topography. All buildings will be sensitively positioned within the landscape, solar powered and 100% off-the-grid.
"Our vision is to sustainably develop a pure playground by sharing tranquil land that is born for adventures, enriching people's lifestyle and well-being," Wilson adds.
John McRae says they are delighted to be developing Bike Glendhu on their land at Glendhu Station.
"The terrain here is ideal for mountain biking and the Bike Glendhu ethos is to keep the land as natural and uninterrupted as possible while still creating something pretty spectacular for the community to enjoy," he says. "We envision Bike Glendhu becoming a completely sustainable, high-quality adventure playground that everyone can share for generations
to come."
McRae, a third-generation farmer at Glendhu Station, is pleased to be able to facilitate a sustainable form of tourism, while still enabling the land to be farmed at a reduced stocking rate.
"It enables us to pass the land on to the next generation with diversified income streams, while being considerate towards the environment," he says.
Exact entry fees are yet to be determined however a range of passes catering to all riders will be available, including annual memberships (on sale from mid-2019 at www.bikeglendhu.co.nz). "


---