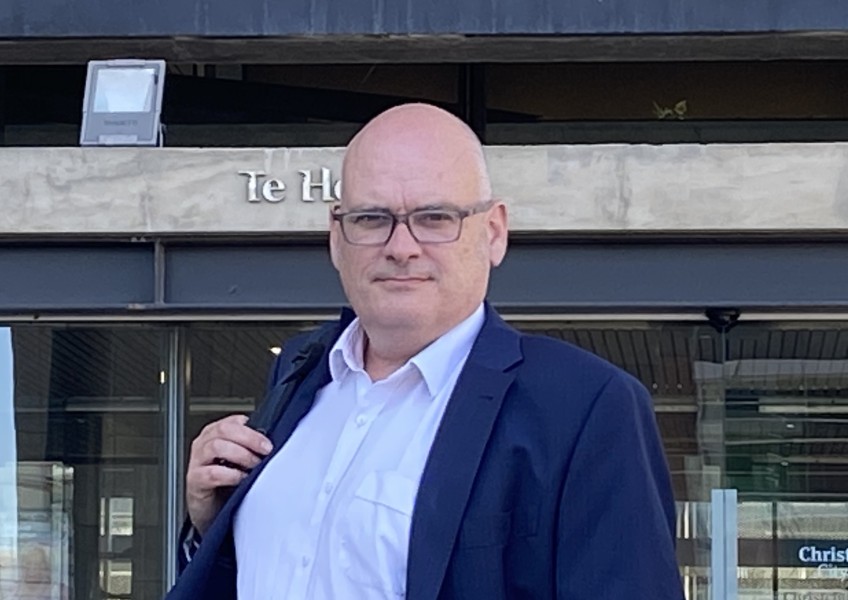 New Milford director holds out olive branch to tourism leaders
---
The controversial Milford Opportunities project that plans radical moves to reduce the pressure of mass tourism on Milford Sound has appointed a Director who is promising to hit the ground by listening to the concerns of tourism operators.
Chris Goddard, who has previously been a key spokesperson opposing the development of an international airport at Tarras, told Crux today that Covid had "changed everything."
"That means that we need to listen carefully to the concerns of everyone involved, including the tourism operators. They've been investing in Milford tourism for the best part of 75 years so their views need to be taken fully into account."
Asked by Crux if that would extend to re-considering the closure of the Milford airstrip, Mr Goddard said that decision was ultimately up to the Government ministers who would eventually consider the final plan produced by the Milford Opportunities Project.
"All we can do is make recommendations - ultimately its up to the Government to make the final decisions. But with the magnitude of the effect that Covid has had, we need to spend a lot of time listening to everyone's point of view. The tourism operators may well have alternative ideas that we could adopt."
Here's the full media release relating to Mr Goddard's appointment. Watch the Crux Deep South documentary on the Milford Opportunities project here.
Chris Goddard new director for Milford Opportunities
The hard work begins now for stage three of the Milford Opportunities Project with the appointment of director Chris Goddard.
Project board chair Dr Keith Turner says he is excited to work with Mr Goddard, who has an extensive business background, and will bring mana and experience to the role of director. Mr Goddard lives in Tarras and with his wife, Donna, has their own consultancy business focused on culture, management, labour supply, and merger and acquisition support. He has a background in mining and project management and is well versed in engagement with government, diverse communities and the general public.
"The delay in finding someone for this job has been worth it to get Chris in the role. He will drive this project forward, and I am sure he will build a strong team around him to do that," Dr Turner said.
"It would have been easy to choose one of New Zealand's many tourism experts but this stage of the work demands strong project management and business acumen. We must think differently if we want to get a different result to the status quo. Chris brings that different perspective and importantly that drives him to listen to and understand stakeholders. Our board has tourism expertise he will be leveraging to connect with local and national tourism expertise to deliver a pragmatic but different result."
Mr Goddard will report to the board, and will lead a team of specialists to carry out stage three of the project, which is the in-depth business cases for the recommendations in the masterplan.
"I believe we have created a masterplan that will change the way New Zealanders look at their iconic spaces. Some of the recommendations are thought-provoking and some already are creating lobby groups to fight against them, but I expected that," Dr Turner said.
"The sort of change we are looking for is massive and I am sure Chris is the person to take us there."
Mr Goddard said he was thrilled to get the role because he believed in what was being proposed for Milford Sound Piopiotahi, the Milford Road, Te Anau and the surrounding region.
"This role enables me to be part of a project that will be nationally and internationally important. It is going to be challenging and a lot of hard work, and I am looking forward to getting going," he said.
His first plans are to work with stakeholders across the region to bring the masterplan to life. "Working with Ngai Tahu and stakeholders, including local communities and local businesses, is essential," he said
The Milford Opportunities Project's masterplan was launched in Te Anau in July last year. It makes recommendations to Government and stage three is about developing the detailed business plans for how those concepts will become reality.
"We were asked to come up with something innovative, something challenging, something that will change the way tourism interacts with environment and conservation. I feel we have done that and now the hard work of implementation and decision-making on how to implement it begins," Dr Turner said at the launch.
The project began in 2017, after concerns about the rapidly growing visitor numbers in Milford Sound Piopiotahi were raised by Southland District Council and the Department of Conservation. Numbers peaked at 870,000 visitors in 2019, up from 430,000 in 2013.


---