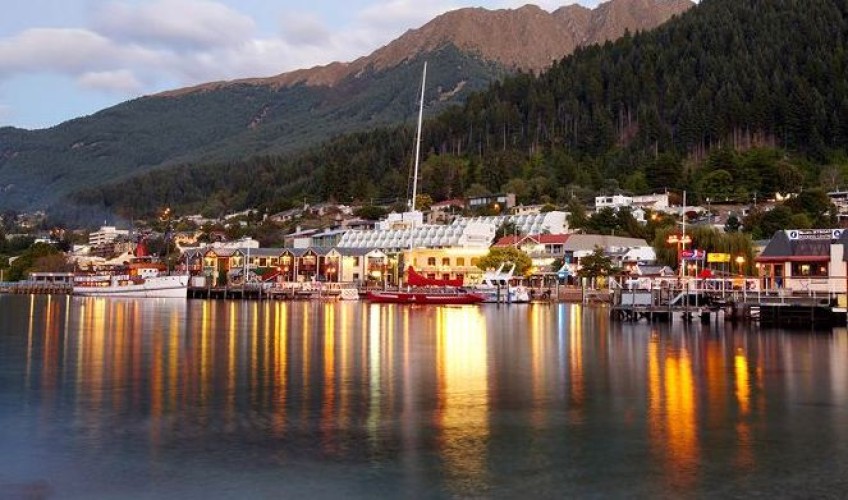 New details from Mayor on bed tax and Government tourism funding
---
Mayor Jim Boult has provided additional detail on how a local bed tax would work, while continuing to push Government for an urgent law change that will allow the new tax to be introduced.
Speaking from Christchurch airport on his return from a winter break, Mayor Boult told Crux that his proposed bed tax would include not only a rates rebate for all accommodation providers but a scale of charges that would mean five star hotel guests would be paying a lot more than motel or backpacker guests.
The rates rebate or discount is designed to reward accommodation providers for collecting the bed tax.
Boult was responding to concerns from medium and small accommodation providers who have said the new bed tax could push them out of business by making their rooms too expensive. On a recent visit to Queenstown, Finance Minister Grant Robertson seized on the perceived disagreement between different accommodation providers saying that the local tourism industry needed to be united before the Government could help.
"There will be a scaled approach depending on the room rates involved" said Mayor Boult. "I'd like the end result to still be around $10 per person per night, but that should all be relative the room rate."
Without seeing any further details of the scaled tax charges it is hard to estimate the actual rates, but it seems reasonable to assume that the top of the scale may be five or ten times as high as the bottom of the scale.
Nik Kiddle and his partner Charlotte Mill have been leading opposition to the Boult bed tax, but speaking to Crux this afternoon they admitted that the scaled approach goes some way towards finding a solution that will work for everyone. "We are still worried though that the rate rebate won't be of any use to accommodation businesses that don't own their own hotel or motel property land. I don't think the actual property owners would pass a bed tax rates rebate down to lease or strata title accommodation operators."
Jim Boult also told Crux that his earlier optimism around $200 million from the Provincial Growth Fund had not materialised. "We have not given up on the Provincial Growth Fund, but the bed tax remains the best option to get some money into the system as soon as possible."
The Mayor was not aware of Finance Minister Grant Robertson's statement in a Crux interview last week that bed tax progress for Queenstown "was only weeks away."
"That's good news, but I have not heard anything directly from the Minister."
In an official statement released today the Queenstown Lakes District Council released its submission to the Ministry of Business, Innovation and Employment. The submission confirms the need for a local bed tax and asks that the Government consider the tax, and the necessary law change, at the same time as the International Visitor Levy. The proposed border tax will charge tourists around $45 per visit but will be shared between the Department of Conservation and all tourist locations throughout the country.
Mayor Jim Boult has previously dismissed the border tax as being of very little use to Queenstown due to the very high cost of our tourism infrastructure and the high ratio of visitors to ratepayers.
Read: The full QLDC bed tax submission here.
Read: Tourism giants back local bed tax.
Read: Finance Minister promises more cash for Queenstown "soon."


---