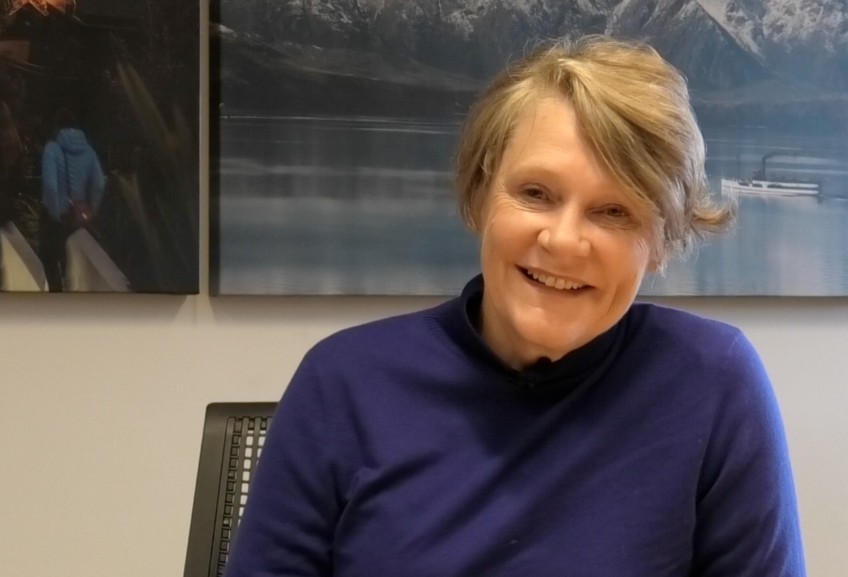 New Chamber boss - "I want to get things done."
---
The new Queenstown Chamber of Commerce CEO Anna Mickell has made a strategic start to her arrival in town. Think first - talk later.
Crux was obviously keen to get Anna's views on Queenstown's challenges and opportunities but we agreed an 11 week period (we were hoping for 8 weeks, Anna for 15 - so we negotiated) where Anna would watch, listen and learn - before speaking publicly.
It was worth the wait. Anna has already made her mark by cycling to work and making it clear that she needs a clear understanding of how Queenstown works before taking a position on big issues.
Her job, building bridges between the business community and the council as well as residents, is never easy - but at a time when relentless growth is being questioned, her job arguably becomes at least twice as difficult.
In a wide ranging interview with Crux, Anna Mickell listed her big three first year targets as :
Make sure people know who I am and what the Chamber of Commerce does.
Public transport - optimise our public transport network before building new roads.
Get on top of the housing crisis. Employers need good housing for their workforce.
Rather than publish Anna's "official CV", here's her own biography summarised on LinkedIn.
"I am a vision and values led leader with skills and knowledge in both small and large business management. A health sector expert, I understand both the private and public sector imperatives that New Zealand faces over the next decade. In addition to my management expertise, I have key skills in strategic planning, stakeholder and relationship management, communication, advocacy and sales.
I love working in diverse teams (race, age, gender) and try to contribute to make workplaces healthy and meaningful. Colleagues describe me as very 'people focussed' and 'down to earth'. I was recently described by a former client as 'someone who gets things done'."
Getting things done in the Southern Lakes can be tricky, as Mayor Jim Boult has discovered. His main problem has been handling the many different external agencies who are part of local decision making. The NZTA has come in for particular criticism from the Mayor and the relationship with the Otago Regional Council is rarely free of tension.
Speaking with Crux, the new CEO was not afraid to talk about the question of airport expansion, public transport and affordable houses but she was also quick to remind us that many of our problems are not unique to the Southern Lakes.
Could Anna be a future candidate for Mayor in three years time? Take a look and see what you think.
Read: Anna's Full Background on LinkedIn.

---