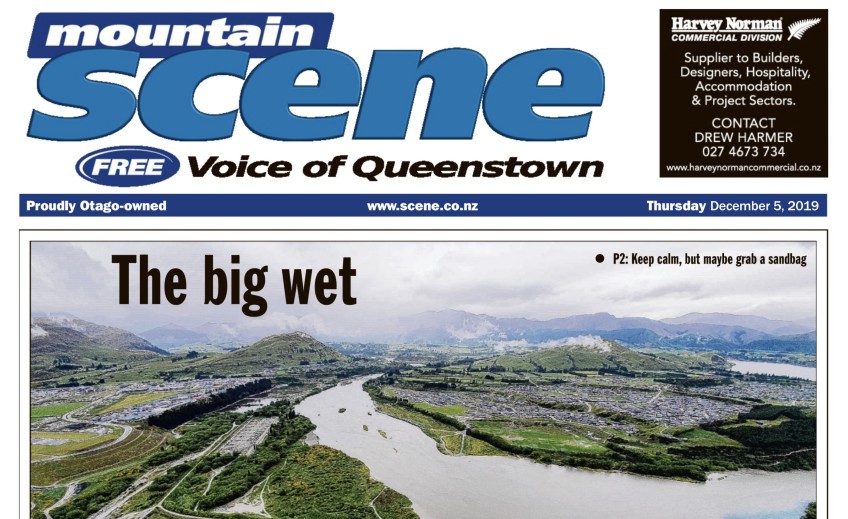 Mountain Scene reviews Editor position
---
** Update. A senior member of the Allied Press executive team has now contacted Crux to say that a Mountain Scene Editor will be appointed "soon" and that Allied Press will be advertising the Queenstown Editor/Bureau Chief position shortly. Journalist Tracey Roxburgh currently holds the ODT Bureau Chief position. The Allied Press executive team member who contacted Crux, after the publication of our story, said he could not be named. The Allied Press team member said that ODT Editor Barry Stewart was not responding to emails at the moment as he was "very much occupied with other matters."
*** Further update. ODT Deputy Editor Craig Page emailed Crux to say that a "Bureau Chief" job was advertised in the Mountain Scene between October 15th and November 14th. Mr Page refused to speak with Crux by phone, or answer emails. so that we could clarify points raised in our story.
Our story has been updated to relfect the limted information received from Allied Press. Crux also understands that the "Bureau Chief" position is to be "re-advertised."
Local Queenstown newspaper the Mountain Scene, which has been published for over 45 years, has temporarily abandoned the Editor's role and is now being run from Allied Press Head Office in Dunedin.
Editor Paul Taylor quit in October, leaving the paper without an Editor for the first time in its long history.
At the time media commentators, including former Herald Editor Gavin Ellis, suggested that any temporary gap might be filled from Dunedin while a new Queenstown Editor was recruited.
However, no national recruitment ads have appeared (Allied Press claim they have - but won't provide links) and an email from Crux, seeking clarification from ODT editor Barry Stewart on November 21st, remains unanswered. (See update above.)
The Mountain Scene was down to three journalists following Taylor's departure, from seven journalists just three years ago. Crux understands that two journalists are taking it in turns to edit the weekly newspaper - a task that will inevitability take them away from reporting duties to newspaper production tasks.
Allied Press has recently advertised for two staff in Queenstown - a reporter and a videographer. Allied Press, like Crux, has received significant funding from New Zealand On Air for local video content, but this is the first time a dedicated videographer role has been advertised by Allied Press for Queenstown.
It is notoriously hard to recruit staff in Queenstown due to the very high cost of living.
The Allied Press Queenstown office serves as both a production/sales office for the Mountain Scene and a news bureau for the Otago Daily Times.
The District has seen a recent dramatic decline in local news representation following the closure of both the RNZ bureau and the Queenstown Mirror operation, as well as the departure of resident reporters for TV3 and TVNZ.
The Mountain Scene was privately owned by Queenstown business interests until being purchased by Allied Press in 2013. It was first published as a tourist newspaper in 1972 by then Skyline boss Barry Thomas. New owner Sir Julian Smith, the owner of Allied Press was quoted in 2013 as saying the Mountain Scene would continue its "hard news edge". Richard Thomas, son of Barry Thomas, said at the time of the 2013 sale "I'm 100% confident that the Mountain Scene's future is in safe hands."

---